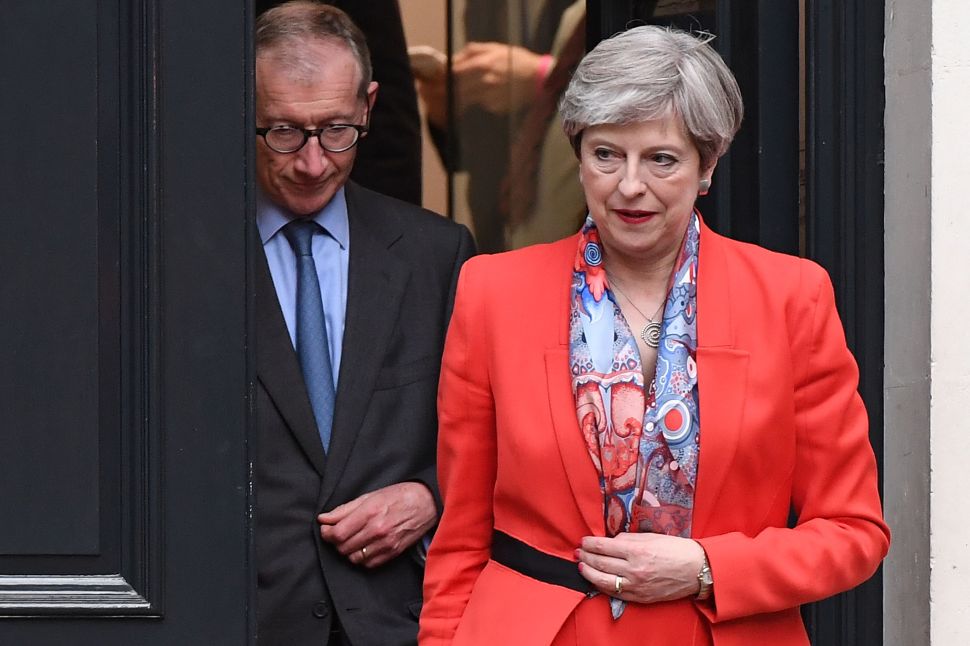 They often say a week is a long time in politics, but no shock could possibly compare to that of British politics in the last few days. Just weeks ago, Theresa May was riding high in the polls, opening up a 24-point lead over the Labour Party.
The Labour leader, Jeremy Corbyn, was a pro-terrorist, hard-line left-winger who supported foreign communist governments like Cuba and was in constant danger of being dumped by moderates within his own party. So May called a General Election to increase her majority from the 12 seats secured by David Cameron in 2015, and it appeared to a good idea.
She told voters this was all about "a strong and stable government" and emphasized her dependably in the Brexit negotiations. Everything seemed to be going well—until manifesto week, when Conservatives pulled out a policy on old age care which may go down as the least popular proposal in history.
May wanted to force pensioners to pay for their dementia care by selling their homes after they die. People who don't have a home would get the care for free, but anyone with assets over $130k was told they would be clobbered. This was an unprecedented transfer of wealth from comparatively well-off and older Conservative voters to younger and poorer Labour voters.
May's support began to melt. No matter how badly the Labour Party did, the Conservative campaign was on the rocks. Then came the terror attacks in Manchester and London, places that had been subject to police cuts when May was home secretary.
Debate season came and went, with May refusing to participate, adding to her growing reputation for being "weak and wobbly." Her only response was to drop her own name from the literature of local Conservative candidates, many of whom had started to panic.
Her party launched a series of attacks on Corbyn for supporting the IRA, Hamas and Hezbullah… but it didn't make much difference.
Yesterday, at 10:00 p.m. (BST), the exit poll came out showing May had lost—twenty seats short of the majority she needed. The latest reports out of London are that May has struck a deal with the Democratic Unionist Party (DUP). According to Downing Street, May is visiting Buckingham Palace at 12:30 p.m. BST today, and will ask the Queen for permission to form a minority government.
If things don't get better, the PM will likely to have to resign—after just 11 months in the job. This dubious achievement will almost rival the Premiership of Andrew Bonar Law. He was the shortest-serving Prime Minister of the twentieth century, with 211 days in office, and is sometimes called "The Unknown Prime Minister."
Either way, she has taken a huge political gamble and lost. Heads will roll in Downing Street for this—if not hers then certainly some of her staff. She is now the political equivalent of a wounded animal, she may limp on a bit longer but the inevitable is now only a matter of time.
The odds on Boris Johnson becoming Prime Minister have just fallen markedly.
Andre Walker is a lobby correspondent covering the work of the British Parliament and prime minister. Before studying journalism at the University of London he worked as a political staffer for 15 years. You can follow him on Twitter @andrejpwalker