If your plans this weekend include embarking on a long, relaxing hike, you should probably not channel Lady Gaga by wearing your highest pair of heels. Earlier this week, "The Cure" singer was photographed on a traipse through the woods of Montauk with her boyfriend, Christian Carino. While the CAA talent agent was appropriately dressed for the grassy trails of eastern Long Island, in a black t-shirt, shorts and sneakers (accessorized with a kombucha), Lady Gaga looked as if she was walking towards her dinner reservation at the EMP Summer House.
Decked out in a sculptural crop top, a leg baring skirt and a pair of Christian Louboutin heels that clock in at over four inches, this is clearly not the most sensible outfit for a day spent in the great outdoors. However, Lady Gaga should be applauded for turning what was once a rather granola activity into one that's infused with glamour and great aesthetics. The singer and songwriter has never been known for wearing clothing that falls into the practical category—like the meat dress, an underboob-bearing bolero, a Little Bo Peep inspired skirt and so on—so it's not as if we'd ever expect her to wear athleisure like everyone else.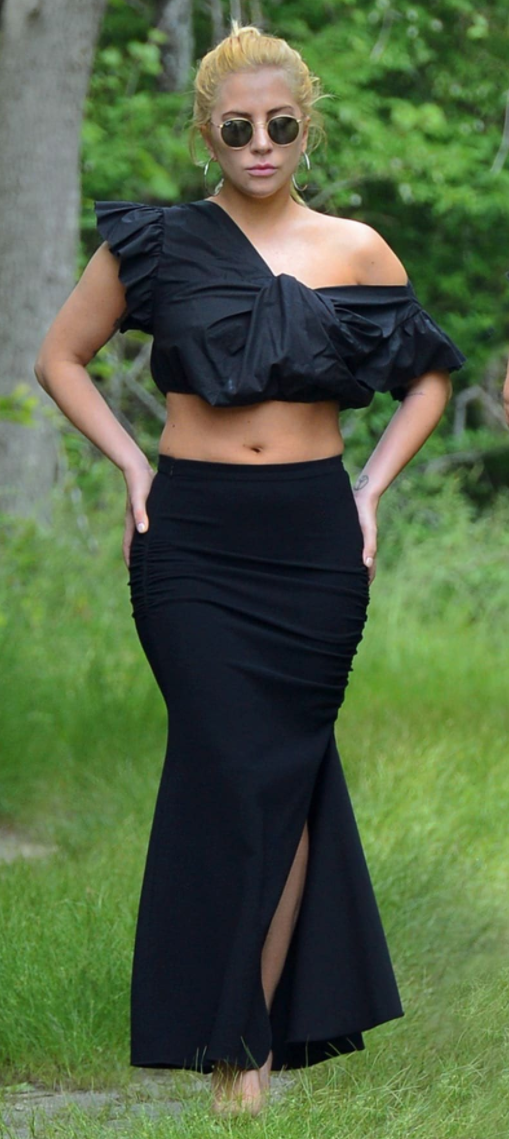 Although we wouldn't recommend wearing heels of any height while embarking on an outdoor activity like hiking, here's how to recreate Lady Gaga's glam look:
A sculptural black crop top from a cool French designer.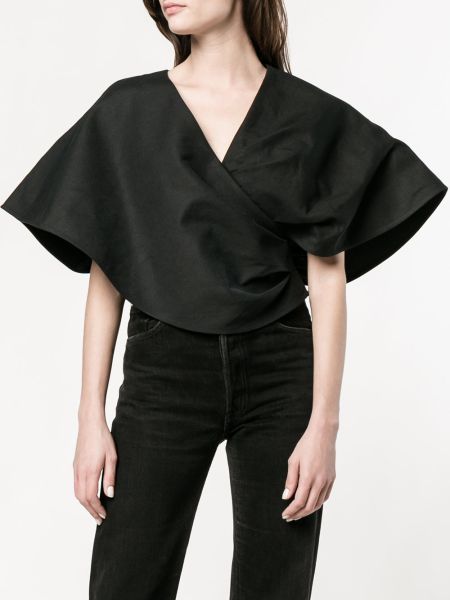 A crepe skirt, also in black, that reveals most of the left thigh.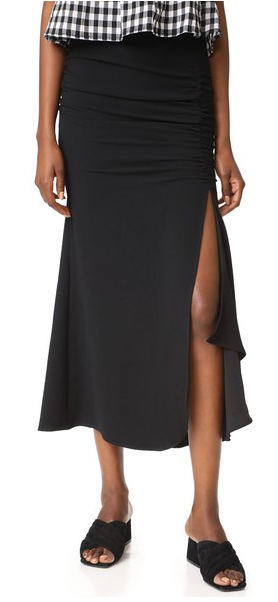 Ridiculously high heels, in the shiniest of patent leather. 
A pair of stunner shades that are just a bit basic.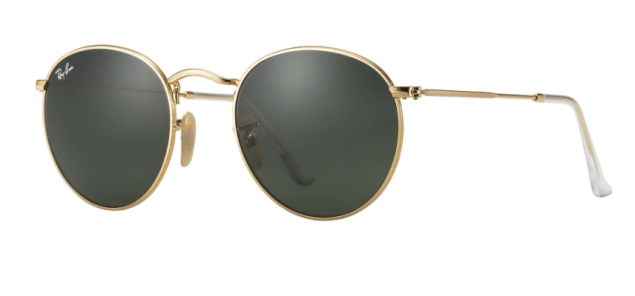 Some lightweight silver hoops.