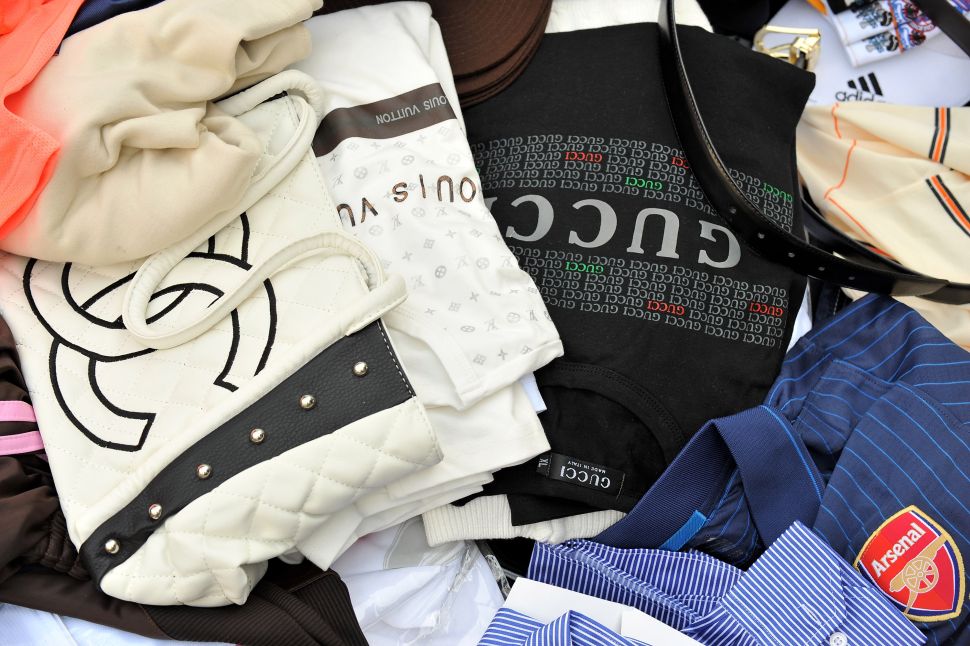 Depending on how strong your impulse control is, the frictionless retail experience is either the greatest thing to happen to your consumer experience or the worst thing to happen to your budget. One-click ordering from Amazon is frictionless e-commerce. Buying a movie or a song from iTunes is frictionless e-commerce. The point is to remove as many steps as possible between "I want it" and "I'm buying it." The fewer steps there are, the fewer opportunities there are for anyone to say, "You know, I really don't need that after all."
thredUP got my attention when it offered a great twist on this premise: frictionless consignment selling.
A few months ago, I finally finished rehabbing an old armoire I had picked up via Craigslist, paid for via Paypal, and gotten home via Taskrabbit. (Come to think of it, the entire process was an illustration of the way retail is radically decentralizing, from beginning to end.)
It's a lovely piece from the early 1900s and it fits our early 1900s house perfectly. So when I realized the piece of furniture I got to store my clothing would only hold about 60 percent of it, I shrugged and got to seeing whether any joy-sucking garments could be tossed. I love a good decluttering session but getting rid of the decluttered items is always a pain in the neck. However, the thredUP model eliminates the agita—ask them to send you a giant, postage-paid bag, fill it and drop it off at your local FedEx shop. The elves at the other end do all the rest. Within a few weeks, you get a lump sum for the items they'll sell for you minus a $7 handling fee.
I spent a whopping 30 minutes cleaning out my closet, sealing the thredUp bag I had ordered, then driving it to my local FedEx store. A few weeks later, I had $40 I could transfer to my PayPal.
thredUP's model—just ship us stuff and we'll give you money for it—is probably not one that maximizes the potential value of anyone's belongings. But it maximizes time. So I'm intrigued to see how their new brick-and-mortar outlet will complement their existing customer appeal. On July 20, in San Marcos, Texas, the company will be opening what it calls "the world's first smart thrift store." They plan on rolling out more in locations that have already demonstrated a high concentration of thredUP customers.
So what? I will admit, my first thought was, "This seems like the exact inverse of all those storefronts that popped up in the 2000s to sell your eBay stuff for you." But my snide quip missed a key difference between the we-sell-your-stuff-on-eBay model and this proposed retail experience: The former outlets are limited by the stream of inventory that comes to them and the demand for the goods online and they're operated by individual vendors.
By contrast, thredUP is a central hub that controls supply chains based on customer data. The thredUp stores are effectively the front end for access to their entire inventory. This is a similar model to the bookstores Amazon's trying out. And like Amazon, thredUp will be counting on personalized preferences to push sales.
The release I read noted: "thredUP will cull thousands of SKUs to instantly notify customers of new in-store arrivals in their size, favorite brands and styles. Customers have all the fun of a treasure hunt with none of the work, and will never have to worry about missing out on the perfect find."
Who cares? People who make their living selling used stuff. There are already a number of stores that balance online sales with bricks-and-mortar presence or live events like the Alameda Art and Antiques Fair. But if these businesses have the sheer volume of inventory and data-crunching that thredUp can bring to consignment, they're not telling.
Shoppers may also be tempted to go consignment shopping if they can reduce a lot of the risk in the experience. One thing non-consignment retail has going for it is the ability to offer a very specific thing when you need it. Did you just get an email from school asking you to dress your child in a short-sleeved red t-shirt on Friday, it's Wednesday and it's the dead of winter? Not a problem any more with retailers. But for consignment stores, it was a crapshoot—until now.
Want more? There's a whole archive of So What, Who Cares? newsletters at tinyletter.com/lschmeiser. In addition to the news analysis, there are also fun pop culture recommendations.