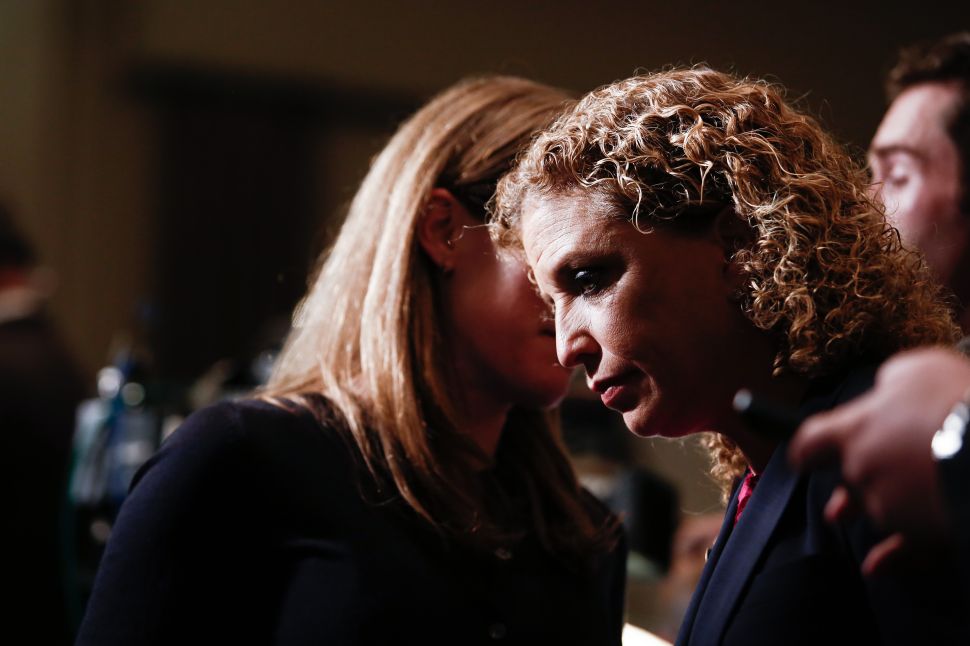 On June 15, activist and law professor Tim Canova announced he will be challenging former DNC Chair Debbie Wasserman Schultz for her congressional seat again in 2018. In 2016, Canova became her first primary challenger since she first was elected to Congress in 2004. Endorsed by Sen. Bernie Sanders, Canova secured 43.2 percent of the vote.
He unveiled that he would challenge Wasserman Schultz in a Facebook post stating that the Florida Democratic Party tried to coordinate neutrality by disallowing Canova and Wasserman Schultz from speaking on any panels at the party's annual blue leadership conference because Canova had already filed with the FEC to run. Canova wrote,"The FDP assured us this rule would apply equally to Wasserman Schultz under the party's obligations to be neutral and impartial in intra-party primary contests—an obligation violated so badly by Wasserman Schultz herself as failed chair of the Democratic National Committee in the last election cycle." He continues, "Just days later, the FDP leadership called to seek my support for a new arrangement. They proposed having Wasserman Schultz speak at the gala in exchange for me speaking on a panel on Intersectionality, a subject I know something about from two decades as a law professor and active contributor to several LatCrit symposia. I was told that Wasserman Schultz herself had agreed to this deal." Canova turned down the deal, saying that he would not be complicit in allowing the Florida Democratic Party to have Wasserman Schultz, a highly divisive figure, to open their gala. The party initially intended to allow Wasserman Schultz to speak anyways but backed down. Canova reflects, "It's a strange world when I and many others show far more wisdom and courage in looking out for party unity, fairness and fidelity to its own bylaws than the FDP's own leadership."
Though Wasserman Schultz resigned in disgrace shortly after the primaries of the 2016 election, the Democratic establishment mobilized to help her re-election campaign. Barack Obama, Joe Biden, House Minority Leader Nancy Pelosi, Congressman John Lewis, and Hillary Clinton all visited Florida to campaign on her behalf in her primary challenge. The intervention of so many Democratic leaders in a congressional primary race signals how they favor their own interests over those of voters. Additionally, the Clinton campaign hired her to serve as honorary chair of the campaign's 50 state program.
Since leaving her position at the DNC, Wasserman Schultz has continued serving in a leadership capacity in the party at both the national and states levels. She continues to be a source of scandal and accusations of corruption. Her close ally, longtime billionaire donor Stephen Bittel, circumvented party rules in order to win the Florida Democratic Party chair in January 2017. She has been embroiled in the criminal investigation of Imran Awan, her top IT staffer. In May 2017, Wasserman Schultz argued with the Capitol Police chief and insisted that a piece of evidence in the case be returned to her. She threatened the chief, "I think you're violating the rules when you conduct your business that way, and you should expect that there will be consequences." The evidence in question is a laptop that was hidden by Awan in a crevice of a congressional building. Wasserman Schultz is also named as a defendant in a pending class action lawsuit filed on behalf of Bernie Sanders supporters alleging that she rigged the primaries in favor of Hillary Clinton.
The mainstream media has provided Wasserman Schultz with several opportunities to serve as the spokesperson of the Democratic Party. On these platforms, she has embraced that she is criticized by progressives. That she still holds a position within party leadership shows that Democrats are avoiding reforms, accountability, and introspection after the disastrous 2016 election. Though Wasserman Schultz serves in a congressional district filled with wealthy donors that rewarded her loyalty to Clinton in 2016, the weight of Bernie Sanders' movement would prove undeniable if a progressive defeated her in 2018.