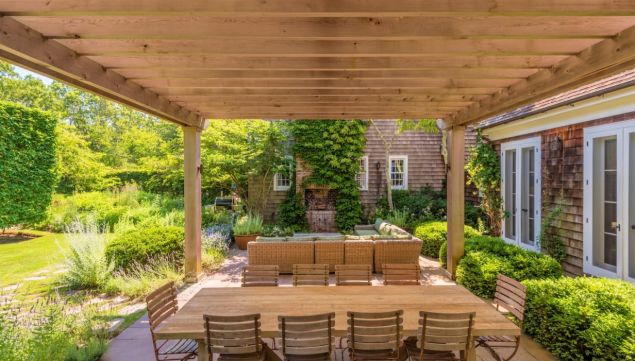 Savannah Guthrie isn't the only Today Show anchor with moving plans. Guthrie listed her own Tribeca apartment on the sales market this week, but Matt Lauer is also trying to offload a very luxe property. He's been trying to do so for some time, but he's having trouble finding someone to take his Sag Harbor home off his hands. 
Lauer, who celebrated his 20th anniversary on Today in January, first put his 25-acre Sag Harbor estate on the market about a year ago, with an $18 million price tag attached. Alas, no one scooped up Lauer's six-bedroom, 6.5-bath home, which includes an eat-in kitchen, a dining room with hand-painted wallpaper and a great room complete with cathedral ceilings and barn beams.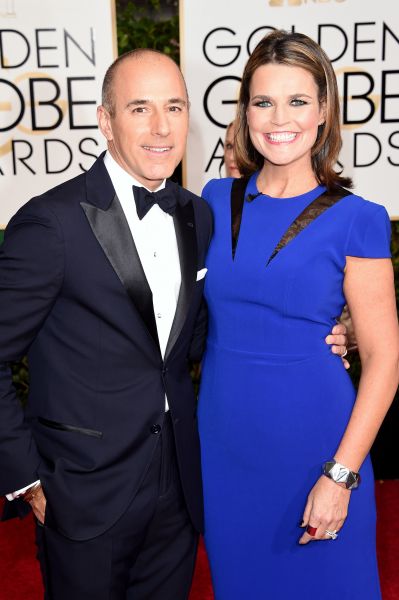 The chic two-story 8,000-square-foot home was designed by Daniel Romualdez, according to the listing held by Corcoran broker Susan Breitenbach, and is meant to resemble a "[N]ew England shingled cape."
By September 2016, he shaved $1 million off the asking price, but it seems he didn't didn't find the right buyer. Now, with Hamptons season upon us, Lauer is lowering the price once again, down to $14.9 million.
The newly discounted Noyac property is gorgeous and perfectly maintained, and the outdoor space includes an oversized heated unite pool with a separate pool house and wet bar, as well as a tennis court. There are multiple entertaining spaces, with several outdoor terraces, patios and "secret gardens," designed by landscape architect Miranda Brooks. Sure, it's still pricy, but it is over $2 million less than it was in September.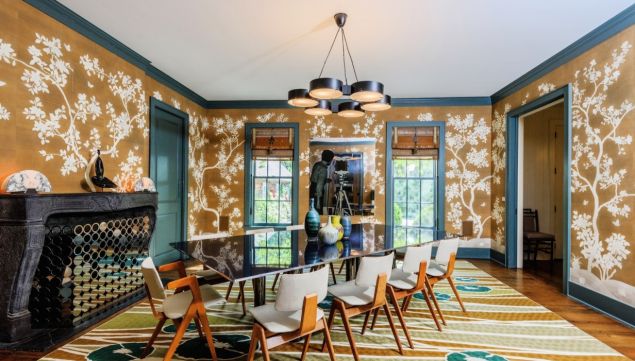 Not that Lauer is going to be lacking when it comes to properties out east—he originally listed this particular estate shortly after he closed on the purchase of Richard Gere's 6-acre North Haven home, known as Strongheart Manor, for $36.5 million. He also owned an 1,800-square-foot "cottage" in Southampton, which he sold for $3.5 million in December 2016.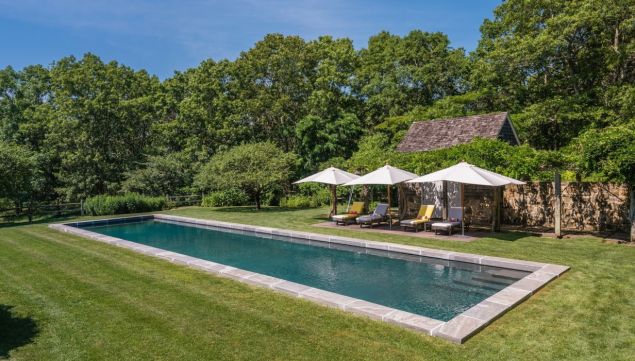 We wonder who will end up scooping up Lauer's abode. Perhaps Lauer should enlist Gwyneth Paltrow to take a look at it…she just did a revamp of her own ridiculously organized Hamptons home.