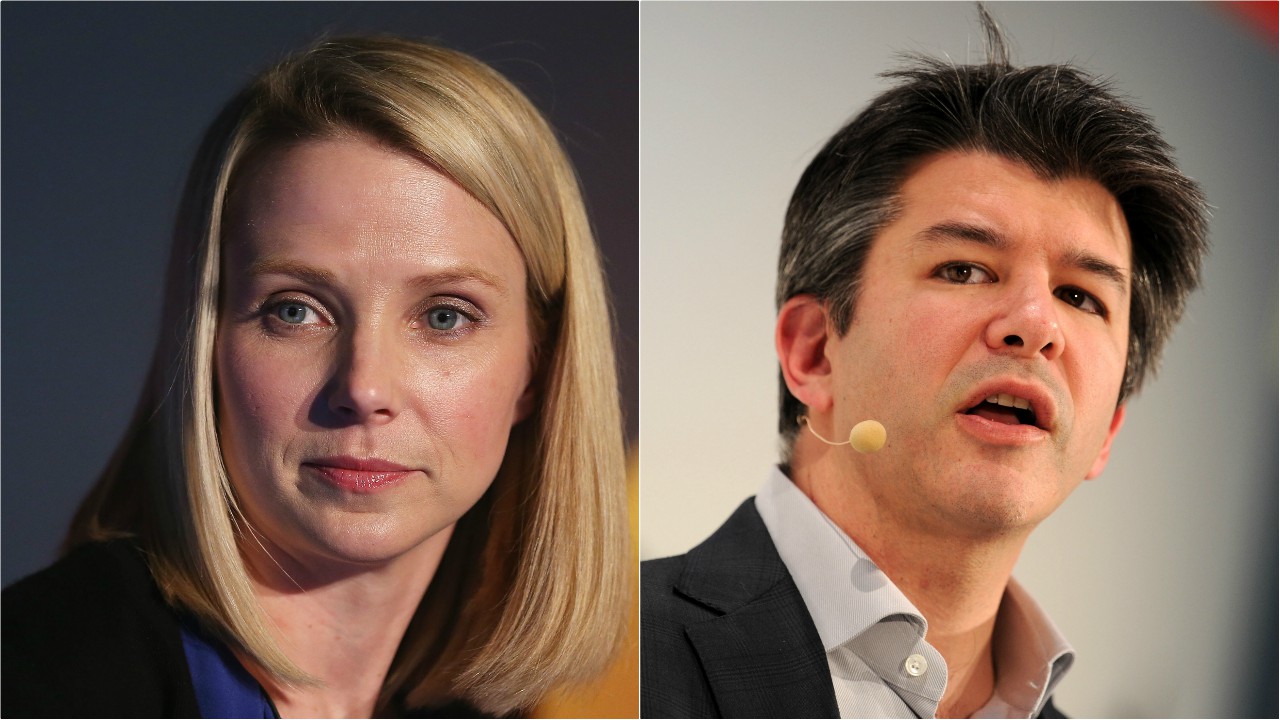 Uber needs a CEO and Marissa Mayer needs a job, but there's a lot more than this coincidence leading us to believe she wants to be the rideshare company's next chief executive.
We'll start with the most recent piece of evidence: the former Yahoo CEO went to bat for Uber and its recently departed CEO Travis Kalanick Tuesday while speaking at the annual Stanford Directors' College. Mayer defended his time at the company, even going as far as calling him a "phenomenal leader." And she's clearly interested in Uber in general, which she called "ridiculously interesting."
"Scale is incredibly tricky," Mayer said, according to the San Francisco Chronicle. "I count Travis as one of my friends. I think he's a phenomenal leader; Uber is ridiculously interesting."
She continued, "I just don't think he knew. When your company scales that quickly, it's hard."
It's certainly an interesting time to praise Uber and Kalanick, who was recently forced out of his own company by his board members following various scandals. Uber as a company has been under constant fire for months, and while it's true that navigating growth is tricky, Uber's problems had a lot more to do with gross misconduct than scale.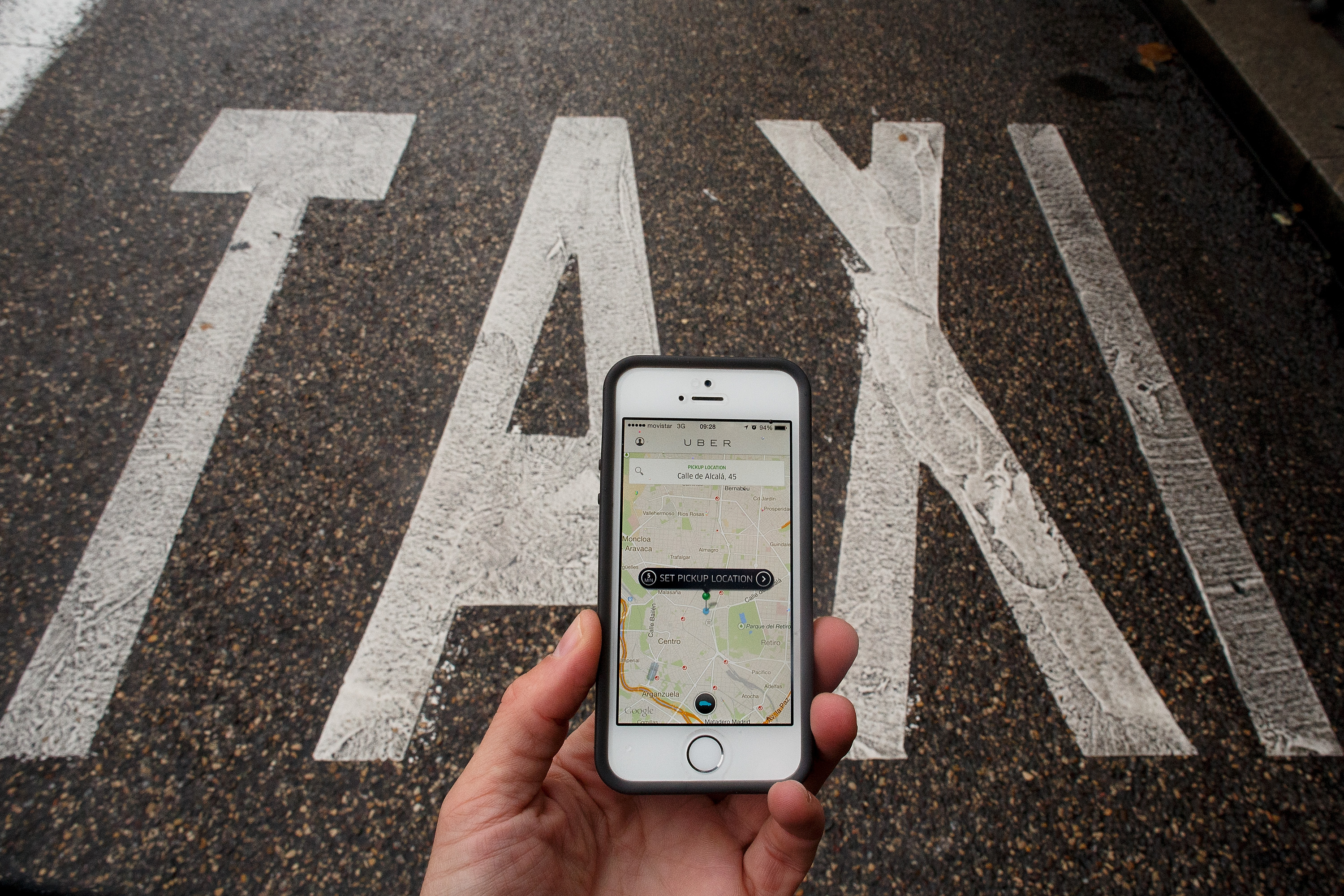 During the talk, Mayer also compared Uber's situation to the early days of Google, her employer prior to Yahoo. She was Google employee number 20 and the company's first female engineer before having a huge influence as product manager. This could be seen as her positioning herself as an experienced navigator of Uber's current obstacles—a wise move when you're gunning for a job.
Then there's her CEO experience. While she was heavily criticized while running Yahoo, the company was already dying when she walked through the door. She was brought in with hopes of reviving the company. It didn't work, but many would say she is definitely still qualified to be a CEO. And we can't imagine her going for a demotion.
On the other side of things, she could be a wise hire for Uber. The number one thing currently harming Uber is its infamously toxic and sexist workplace culture and how that has affected its brand. With Uber earning a reputation as being not just unfriendly, but sexist and degrading, to women, seeking female leadership would be a good move. At this point, the $69 billion company is seen as the face of toxic Silicon Valley culture and a greedy rideshare industry. It has practically no female employees—from November 2015 to December 2016, the percentage of women employees at Uber plummeted from 25 percent to only 3 percent.
But while most women absolutely do not want to work at Uber and women CEOs in general are rare, Mayer might be one they could get. It doesn't seem she is quite as appalled by Uber's sexism problem as everyone else, and she hasn't been the champion of women in tech people wish she would be. She's even said she does not consider herself a "feminist" and  has described herself as "gender oblivious." When she announced that she was pregnant with twins in September 2015, what could've been a big moment in the fight for maternity leave was given a big blow when she immediately followed her joyous news saying she would be "taking limited time away and working throughout" her pregnancy.
Soon after Kalanick's departure, reports started speculating Mayer as a possible replacement. There has been no indication she's had any meetings with Uber, but maybe these comments were her signal that she'd be more than willing to pick up the phone.