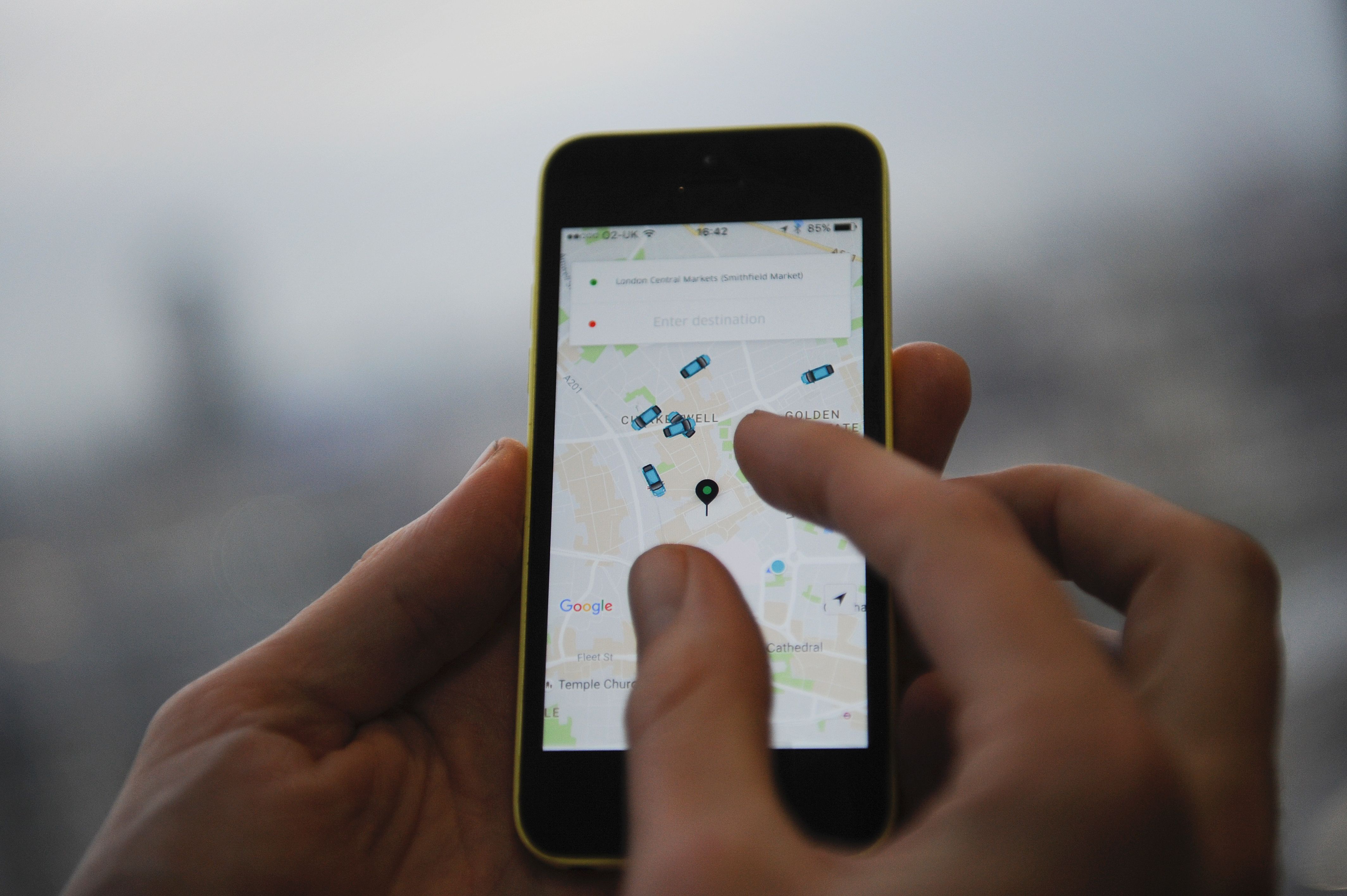 When Women Who Tech founder Allyson Kapin was contacted by an Uber recruiter recently, she wasn't just uninterested in working with the company in any capacity. She was baffled by their inquiry.
Are they seriously, in the midst of what might be the most publicized and controversial Silicon Valley sexism and harassment scandal, actively trying to recruit women on a large scale?
Without sharing the details of the inquiry for privacy reasons, she told the Observer she believes they reached out to her because she runs a large and diverse network of women in the tech industry. But Uber's problem isn't getting women in the door—it's creating anything resembling a decent workplace culture, properly handling issues, treating women with respect and keeping them there. (In a year's time, the percentage of women employees at Uber plummeted from 25 percent to only 3 percent).
Upon reading the email, Kapin said her first thought was, "I have so much to say to you." But she never responded to the recruiter. Instead, she penned an open letter on Medium titled, "Dear Uber Recruiter Trying to Hire Women in Tech, Do You Think This Is Normal?"
Her letter makes an important point, because no, none of this is normal at all. Multiple women have come forward with stories of blatant sexism, sexual harassment and illegal workplace retaliation. More than 20 employees were just fired following an investigation prompted by the allegations from Susan Fowler, who ignited the firestorm. And just yesterday, five Uber board members demanded founder Travis Kalanick resign as CEO amidst the scandals.
"I'm genuinely curious as to how much power recruiters have in helping to change the culture of companies," she told the Observer. "This is especially true when they're the ones putting their reputations on the line and recruiting people to work for the company, particularly a company that has been under fire for its toxic culture steeped in sexism and sexual harassment."
In the letter, she asks, "Do you and other Uber employees who aren't in senior leadership have the power to…
…Get rid of Uber's toxic culture?
…#BelieveWomen?
…Stop trying to silence or discredit journalists and customers who speak out?
…Diversify your most senior leadership?"
The letter—which expands on each of those questions a great deal—was published two days before Kalanick announced a leave of absence last week. It had been suspected this might occur, and Kapin addressed this in her letter to make it clear that the problem goes way beyond the (now former) CEO and his leadership.
"…even if your CEO Travis Kalanick takes a temporary leave of absence. Travis will be back and ultimately controls the company and the board with 10 votes per share," she wrote. Indeed—even though he has resigned as CEO, he will remain on the board of directors.
We asked Kapin if she's seen Uber try to defend its move to recruit women without fixing its incredibly sexist workplace culture, and she said the company is in "full-on listening mode," telling the media what it wants to hear to try to fix the toxicity that's now associated with the brand. But why didn't Uber do this sooner? Many women view it as too little too late.
"At least 20 people have been fired as a result of this internal assessment. While that's a positive step in the right direction, I'm puzzled as to why it took a few years for them to do this assessment and begin taking action," she said. "The brogrammer culture, the sexism, etc. have been talked about in the tech sector for years, especially by women in tech. It's been covered in the tech blogs and on panels, but not enough action was taken until the mainstream media reported on it. Talk is meaningless without concrete action."
Shortly after publishing the letter, Kapin was approached by an Uber employee to talk one on one.
"I'm happy to have a conversation with the employee to hear about their plans to stop normalizing this toxic culture and Uber's path for scaling a new normal inside the company that's welcoming, supportive and inclusive," she said. "One of the questions this issue has raised for me is whether an employee is able to advocate from the inside and organize their coworkers if they aren't the ones in a position of power. Is internal organizing from the bottom up enough to impact senior leadership? I think that depends on the company."
Now with Kalanick out, only time will tell. Uber just announced "180 Days of Change," a new company-wide effort "to meaningfully fix and improve the driver experience" by introducing a new enhancement each month. They should consider a similar effort for their women employees, only quicker.