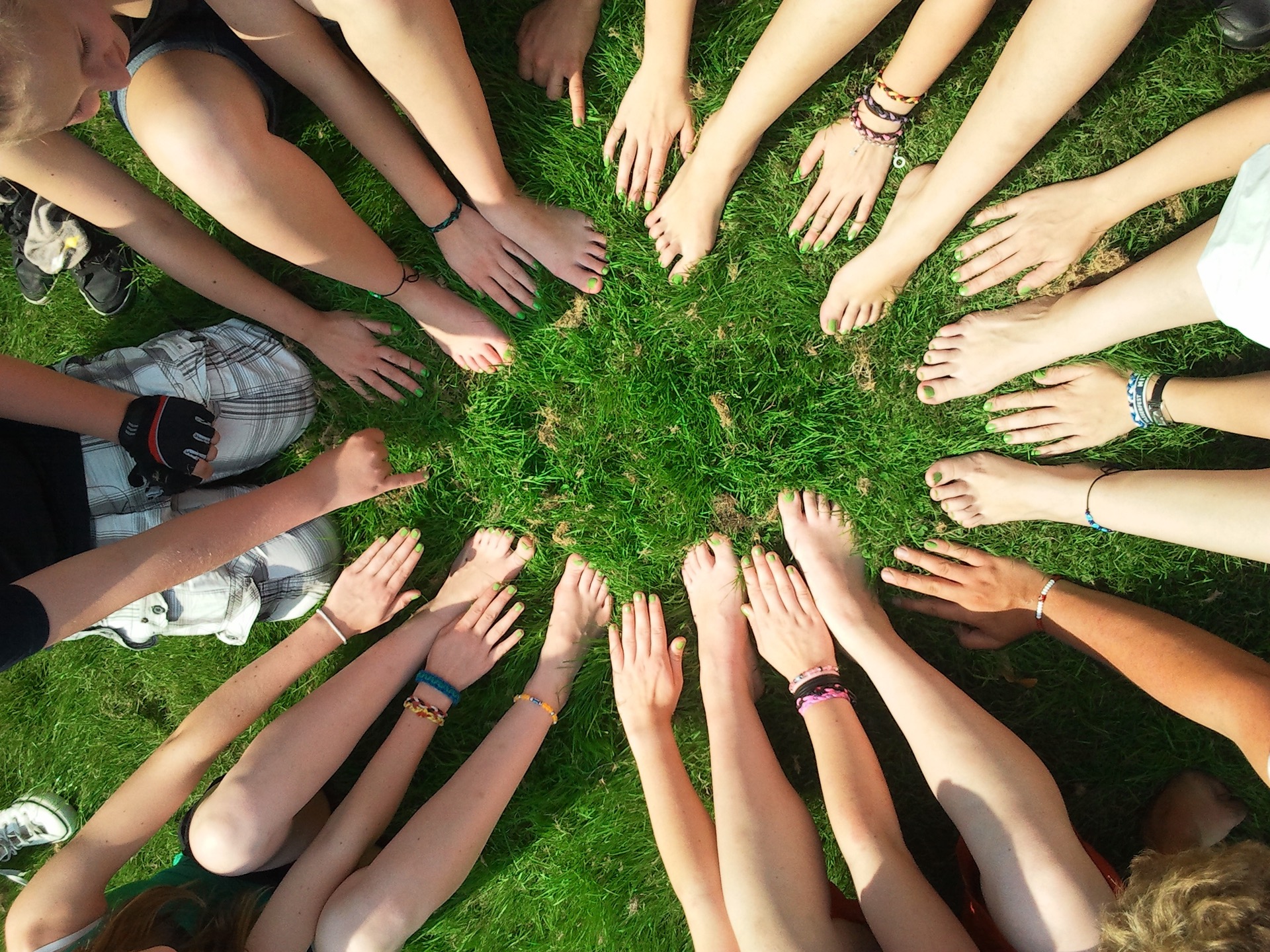 I remember when Facebook was still for Ivy Leaguers only, and my childhood friend from summer camp who was off at Harvard University tried to get me on the site so we could stay "connected." While it's hard to imagine a world where Facebook hasn't infiltrated every aspect of life, from workspaces to group chats to photo sharing to messaging to video calls, it was a groundbreaking way to share photos and posts — to share our lives — at that time. Much has changed since then in terms of building out the product (though the fundamental pillars of Facebook remain), but it's still the world's No. 1 source — and example — of community.
But let's not forget: Online communities have changed a lot since those online forums of yesteryear — yes, even Facebook. When Mark Zuckerberg and his fearless crew looked to build the social media site into what it is today, it was clear one major change was necessary: Facebook needed to be for everyone. Ivy Leaguers were no longer the only ones allowed in; soon, Facebook opened up to the masses, and the precedent for a perfect online community was set.
At their core, online communities consist of active, engaged users interacting with each other, not just with a brand or an organization — or their products or services, for that matter.
This isn't to say brands or organizations can't set the parameters for an online community. They do, of course, own the space; they can manage it as they see fit. However, the community-building movement is headed in the direction of using engagement-focused goals as the basis for a brand's or an organization's platform. This means those community sponsors must be aware that they'll need to meet the needs of their community members while trying to meet their own.
As a result, forward-thinking communities give their members the tools necessary to connect with one another. After all, as their products or services evolve, those folks will become their biggest evangelists — not to mention create an organic marketing platform. This gets a community moving, quite literally, as a united front, but it's on online community organizers and sponsors to make that possible.
A shift is needed among community builders to erase the feeling that they aren't serving their community members as well as they're serving themselves.
Embracing That Natural Feeling
The secret to building dedicated online communities lies within the reasons they spring up in the first place — and do so organically. Content strategies for communities should focus on the three areas that keep people coming back: interests, inspiration, and education.
That doesn't mean that a community has to foster a sense of each — in fact, these are sometimes competing goals, and community builders have to make decisions regarding the primary purpose of any community. Those who have a laser focus on their reason for being are most successful in building loyal communities that are in it for the long haul, even when the initial product or service no longer resembles the original trigger for joining the community.
No matter how secure we want to believe ourselves to be, everyone still yearns for that feeling of being surrounded by like-minded souls who share similar views. A lot of online communities are built on shared values, where all involved work toward a common mission.
Take one company I work with, Hyperloop Transportation Technologies. It has a massively supportive online community that has grown organically — and through one of the world's most successful examples of crowdsourcing — on the sole basis that people value this technology and want to bring it into the world.
Besides, everyone wants to be helpful, and an online community gives an individual one more opportunity to share a tip that others might find interesting or helpful.
Being helpful is one side of the community coin; helping others meet their goals makes members feel like they're adding value. What about the other side of the coin: receiving value? To paraphrase a common saying, an ounce of inspiration is worth a pound of cure, and there's plenty to be found in well-established communities. People often come together to feel inspired or cope with whatever is weighing them down.
Just look at the popularity of Pinterest. This thriving online community rests squarely on the shoulders of those sharing inspiration. DIYers and designers even pool their time and energy into Pinterest boards to give people ideas to pass the time.
Instagram is also a highly inspired community. Instagrammers feel compelled to share and interact with one another. In fact, studies show that most posts capable of making a strong emotional connection with viewers typically accrue hordes of shares.
Across all online communities, inspiration is one big draw; education is probably the other greatest factor contributing to fast growth in these communities. People want to learn — even though you may think otherwise after what you hear on the news. Even if the information enrages us or makes us anxious, we share it. (At least that's what one particular study tells us.)
That's why Wikipedia, Quora, and other online information platforms have thrived for years. And with education technology taking off, companies are pouring money into virtual learning; online communities are forming around this movement.
Educational content keeps getting more and more digital. It only makes sense to build a community around it if it aligns with a specific product or service.
Anyone can buy a Facebook ad, but not just anyone can get Facebook fans to share a piece of content; it takes a truly engaged community to pull off that feat. An organic online community builds through the sharing of content — content that eventually goes viral. Shares, likes, and comments are signs that a community has engaged its members enough to inspire a reaction, signaling a win for both the sponsor and the members.
People come together for very basic human reasons: interests, inspiration, and education. Without focusing on these foundational aspects of any community, most organizations will find themselves with a pretty short member roster: themselves.
Erin Berman is an established storyteller, brand strategist, and founder of Blackbeard Studios, a digital marketing agency. From Silicon Valley startups to multinational corporations, she works with companies looking to grow, scale, and tell stories effectively. She has consulted for dozens of startups, taught marketing workshops, and served as advisor and investor at VCs in the Bay Area and abroad. She holds a master's in creative writing from the University of San Francisco.