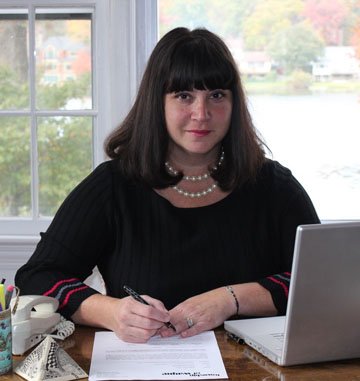 Wayne Mayoral candidate Lonni Miller Ryan has denied claims made by incumbent Mayor Chris Vergano that she improperly colluded with the Wayne Regular Republican Organization to fund her primary campaign.
Miller Ryan, a councilwoman, has gotten the WRRO's endorsement over Vergano, who is also a Republican.
WRRO campaign treasurer George Decker denied claims made by Vergano's campaign that the organization had not filed reports with the state Election Law Enforcement Commission in order to "hide her contributors."
According to Decker, WRRO filed a their first quarterly report with ELEC on Thursday, something that they had not done previously because they did not exceed a $6,300 threshold required to report, he said.
"How did they get conspiracy out of that?" Decker said. "I guess they are in a contest, but I don't know why they're not talking about issues. There is no conspiracy here."
A statement released by Vergano's team claims that WRRO has "far exceeded" $6,300 in spending on Miller Ryan's campaign.
"This arrangement Miller Ryan has set up reeks of Good Old Boy backroom politics," said Vergano spokesman Dan Knitzer. "This isn't about a loophole — these are clear and repeated violations of state law that could result in substantial fines when the smoke clears after Election Day. We demand that she immediately disclose who is financing her campaign spending."
WRRO Chair Michael Marotta said that the organization has gotten "no violation notice from the state."
"These claims are nothing more than an attempt to distract from their failed record," Miller Ryan said. "My campaign and the WRRO follow all ELEC guidelines."
Miller Ryan also has come under fire from Vergano's campaign over five tax assessment appeals she filed with her husband on their home. Civil complaints filed relating to those appeals are pending. Miller Ryan has said those appeals do not represent an issue for her campaign.
"Five active lawsuits against the Township of Wayne is clearly a conflict of interest," Knitzer said.