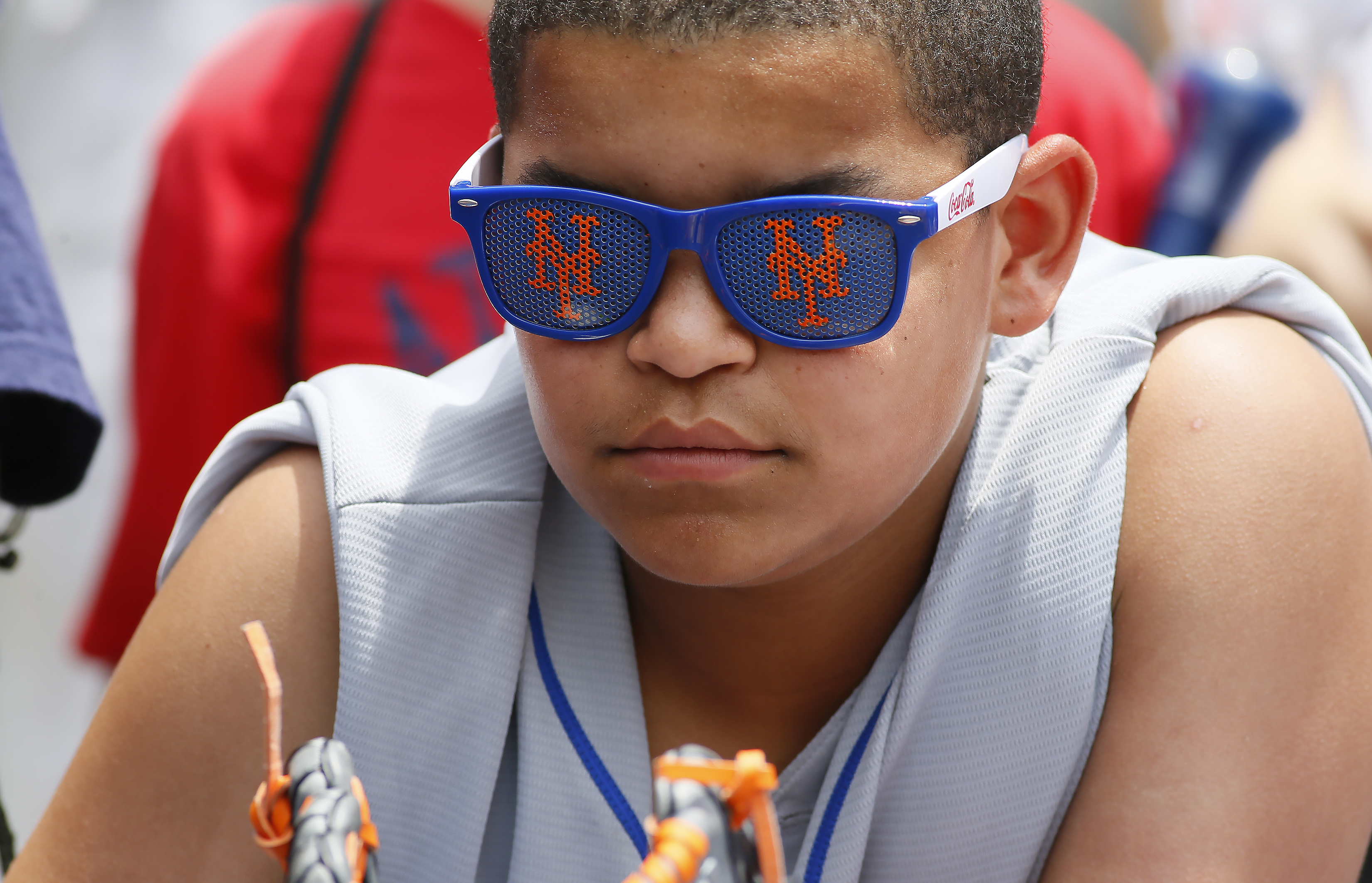 Everything looked good in spring training. Two star pitchers. Three more talented hurlers back from injuries. Cespedes gunning for MVP. The bullpen coming together. We'd made the playoffs the last two years, even made it to the World Series in one of them. Sure, the Cubs, Dodgers and Nationals all had better lineups—but we'd make it to the playoffs anyway. And with our pitching, there was no reason we couldn't win it all.
Now it's the end of June. We're a little under the halfway mark of the season and we're 10 games under .500. We're 12 games behind the Nationals in the NL East and 14 games out of the wild card. Everything that could go wrong has—and then some. I've already had to teach my kids what "wait till next year" means, but maybe the season isn't entirely lost. We can't make the playoffs, but we can at least look at why everything fell apart, see where our thinking went astray, and use those insights to question some of our own assumptions about life and maybe learn something. For example:
Just as we way overrated the Mets pitching and lineup, we also overrate our own value at work. The fundamental reason the season went so bad, so fast isn't because of injuries—it's because the team wasn't nearly as good as we thought they were in the first place. Instead of taking a hard, clear-headed look at the roster, we found the sliver of hope in each player (Gsellman was great the first time through the lineup last year; if Lugo was good enough to pitch in the World Baseball Classic finals then he'd be an amazing fifth starter; Robles would be great if Terry started using him properly) and made that our baseline assumption.
We often do the same thing at work: overvaluing our own contributions and then turning that into expectations about how we should be treated and how we should be compensated. Think about all the people you've worked with who have moved on to other jobs. Did they think they were irreplaceable? Probably. Were they? Nope. There are a handful of people curing cancer. There's another handful so uniquely talented that their departure leaves a real hole in an organization. But by and large, most of what we all do isn't that complicated or even that important. It's work and sometimes it matters a lot, but frequently it doesn't. The more we forget that, the more mistakes we make.
We assume the way things were are the way they'll always be. Cabrera was surprisingly good last year, so we penciled him in for 20 home runs, a solid batting average, and good enough defense this year. Didn't happen. Reed filled in as the closer pretty well at various points last year, so we expected the same again. He finally got there, but only after blowing a bunch of saves. Things change constantly—it's what makes life interesting. But when we assume that we'll always have what we already have, we end up with big holes in our revenue projections or bank accounts or customer bases. Some things get better. Some get worse. You can control for it by anticipating change and getting out ahead of it—but only if you don't take everything for granted in the first place. We Mets fans make that mistake a lot.
We chalk too much up to bad luck. The easiest way to explain this season is that the team was snakebitten by injuries. No one could have predicted that more starters (Thor, Harvey, Matz, Wheeler, Familia, Flores, Lugo, d'Arnaud, Duda, Walker, Cabrera, Cespedes) would end up on the disabled list than on the roster. But this happens to the Mets every year, so maybe it was foreseeable.
Branch Rickey, the legendary General Manager of the Brooklyn Dodgers, once wisely said, "luck is the residue of design." He was right—your systems, your habits, your mindset all play a huge role in determining your outcomes. If the same bad things keep happening to you, it's probably your fault (at least if you don't figure out why they keep happening and make tough, sometimes very unpleasant changes). Clearly, the approach by Mets medical staff is off. But that's true in one way or another for all of us. We keep having the same fights with our children or spouses, we keep making the same mistakes at work, or we keep trying and failing to lose weight or quit drinking. It's not because we're unlucky or because everyone else is unfair and unreasonable. It's because our approach is wrong, and we either fail to see it or we're too stubborn or lazy to change.
Perhaps most importantly, baseball isn't a zero sum game—and neither is life. If the only time I could enjoy baseball is when the Mets actually win the World Series, I'd have hated 39 of the last 40 seasons. But I haven't hated them at all (except that team with Bonilla, Saberhagen and Vince Coleman—they were awful). I enjoy going to the games, sitting outside, spending time with friends. I enjoy taking my wife and kids to the ballpark, watching the games with them on TV, listening to Ron, Gary and Keith, and seeing a handful of extraordinary athletes do something extremely hard extremely well (although less well this season).
Life is the same way. We never achieve all of our goals, because if we did, then our goals weren't ambitious enough in the first place. If all we ever focused on were our failures, we'd always be unhappy. But every day is a mix—you get some things right and some things wrong. I beat myself up constantly for everything that goes wrong, but I'm also doing my best to enjoy everything that goes right (and if I can enjoy this baseball season, I should be able to enjoy the vast majority of my work and pretty much all of my life outside of work).
And that may be the most useful lesson of all. Sure, the Mets are awful. But it's still a great game and their failure to make the playoffs doesn't mean we still can't enjoy the season. If I wanted to be miserable every year the Mets don't win—and then apply that mindset to my entire life—I'd be a walking disaster. Or I'd just be a Yankees fan. And that's a fate truly no one deserves.
Bradley Tusk is the founder and CEO of Tusk Holdings, the parent company of Tusk Strategies, Tusk Ventures, Kronos Archives, the Ivory Gaming Group and Tusk Montgomery Philanthropies. In 2009 he served as Mike Bloomberg's campaign manager, guiding Mayor Bloomberg to a third term.