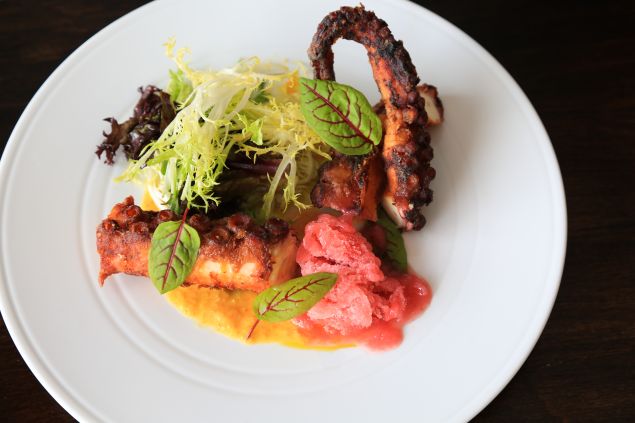 With summer in full swing and the East End brimming with new openings, it's the perfect time for a curated tasting menu that spans the best new establishments in the Hamptons. These restaurants are known for their use of fresh produce and local seafood—just add a strong cocktail and you have the ideal summer meal. Here, the Observer pieced together an extensive menu, comprised of eight Hamptons essentials, to enjoy during the Fourth of July…and the rest of the summer.
What to order?
The Kick Back.
Why?
This is as refreshing as it gets, made from a perfect blend of bourbon, applejack, almond, lemon, angostura and Peychaud bitters. Sip while overlooking the marina.
466 West Lake Drive, Montauk
(631) 668-8260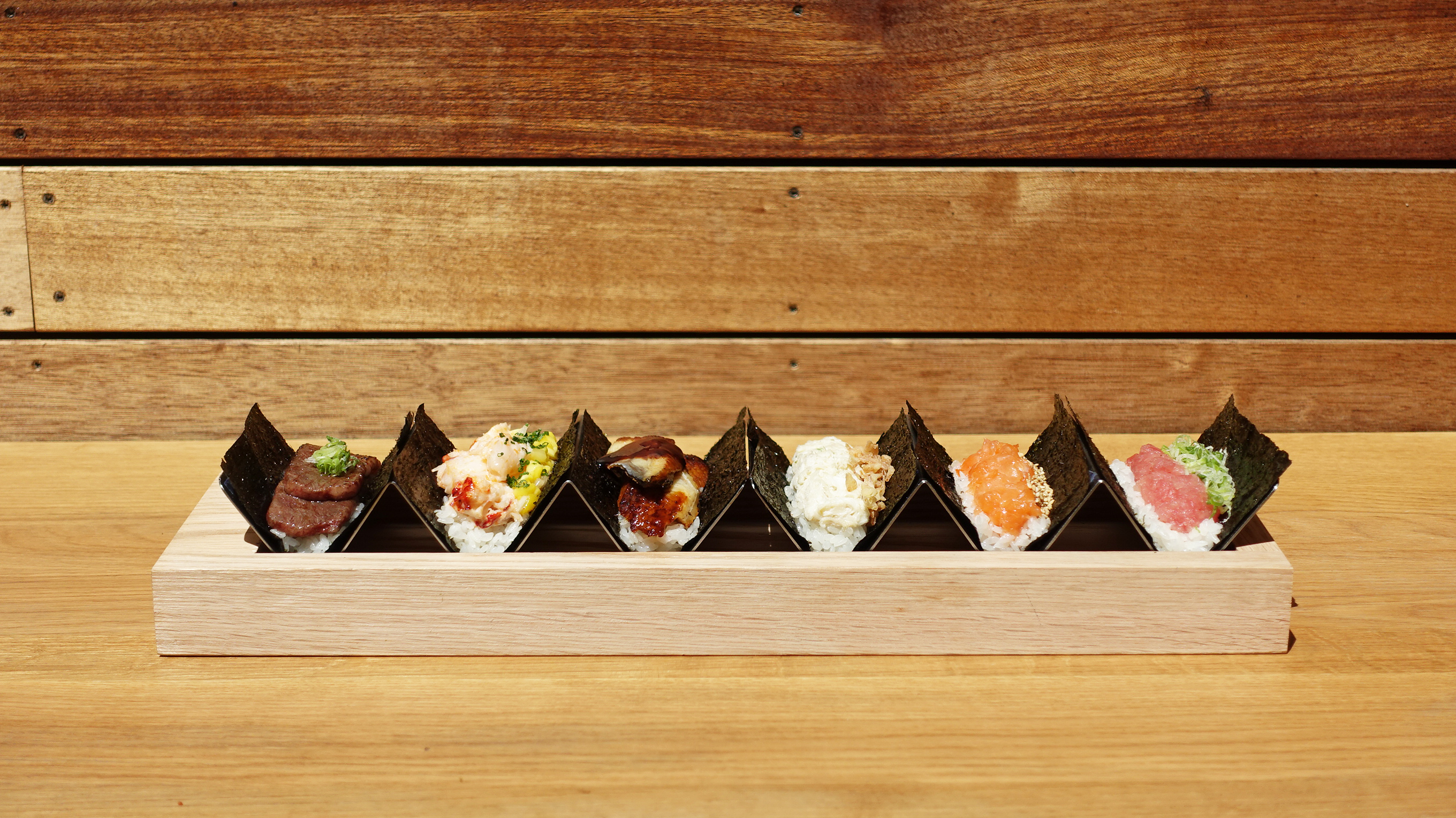 What to order?
Blue Crab Hand Roll.
Why? 
The Blue Crab is the must-order item on the menu at the Greenwich Village hand roll spot; this summer, the restaurant is popping up this season at The Surf Lodge and the crab is still number one on the menu. Made with the highest quality nori, rice and freshest ingredients, the restaurant offers eight hand roll options in total.
183 Edgemere Street, Montauk
(631) 483-5037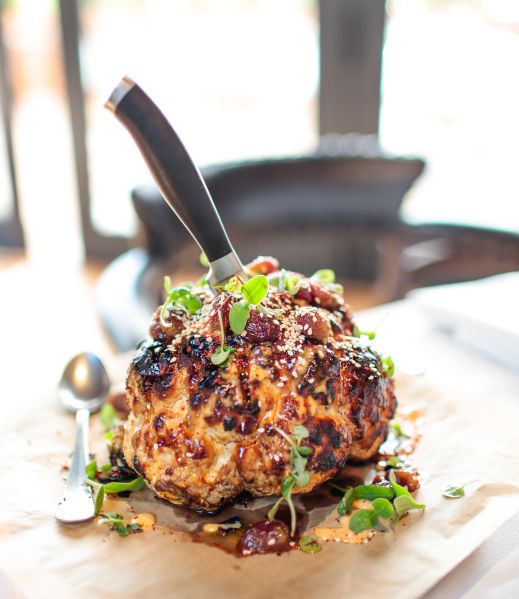 What to order?
Grilled Heirloom Cauliflower.
Why?
This ginormous head of cauliflower is made for two, and comes dressed with spicy Long Island grapes, toasted sesame, tahini and white balsamic vinaigrette, all topped off with a dash of mint oil. This is heartier than your average vegetable.
126 Main Street, Sag Harbor
(631) 725-0900

Third Course: Oreya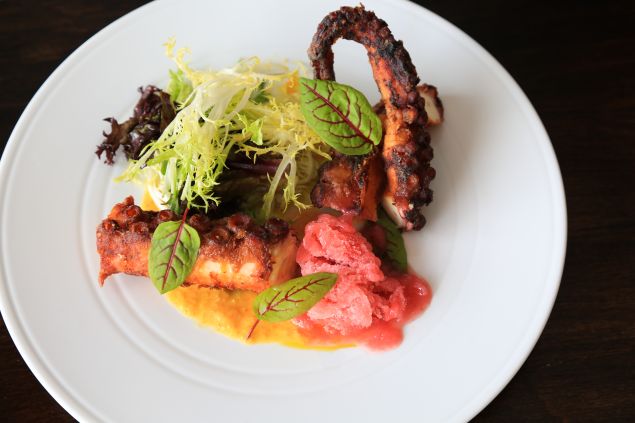 What to order?
Sancerre Poached Crispy Octopus.

Why?
Perfect to enjoy while sitting outdoors by the pool at the Capri Hotel, the dish is accompanied by preserved kumquat, strawberry and finished with hibiscus
281 Country Road 39A, Southampton
What to order?
Rigatoni with homemade sausage, peas, vodka sauce.
Why?
Sometimes a day spent drinking rosé in the sun requires copious amounts of carbs…and the original location in Sag is just a little too far.
31 Race Lane, East Hampton
(631) 658-9063

What to order?
Cajun Chicken.
Why?
The restaurant's signature dish of perfectly seasoned chicken, sauce and fries brings a little bit of the Upper East Side to the East End.
1 Long Wharf, Sag Harbor
What to order?
Fluke with cauliflower rice, orange and mint.
Why?
It pairs brilliantly with one of 22 distinct bottles from the estate's vineyard.
4 Amagansett Square Drive
(631) 267-2764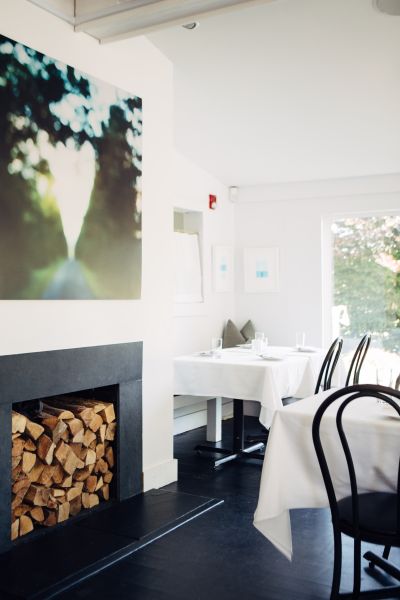 What to order?
90-Day Dry-Aged Ribeye For Two, wood-fired with shallot, parmesan and potatoes.
Why?
Because where else would we trust a $145 cut of meat out East?
341 Pantigo Road, East Hampton
What to order?
Homemade Lattice Blackberry Pie, with crisp lattice crust, organic blackberries and sweet cream gelato.
Why?
Nothing screams "summer" more than a homemade pie. Don't forget to skimp on ordering some extra gelato.
207 Main Street, East Hampton
(631) 324-5006