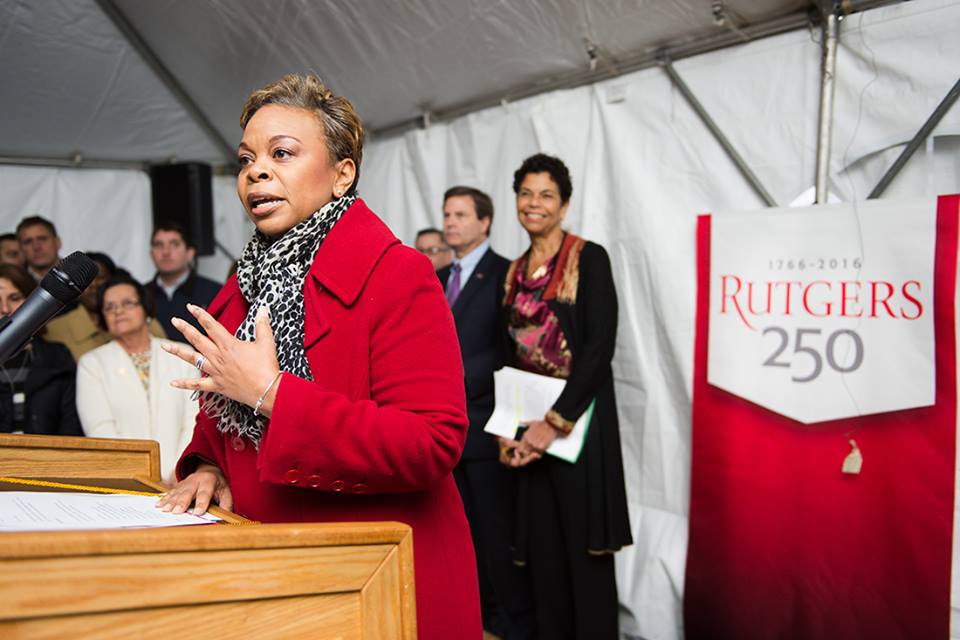 Now that Kim Guadagno and Phil Murphy have sewn up the major-party nominations for governor, the clock is ticking for them to select their running mates.
Candidates for governor have 30 days from the time the primary results are verified by the Division of Elections to announce their nominees for lieutenant governor to the state Election Law Enforcement Commission. The primary results have yet to be verified, but the running mates are likely to be announced by mid-July.
On the Democratic side, insiders say that Murphy is looking reflect the party's diversity with his pick for lieutenant governor, especially due to a possible shakeup in the Legislature that could knock Hudson County's Vincent Prieto out of the Assembly speakership and leave the northern portion of the state unrepresented among Democratic leadership.
On the Republican side, Guadagno is New Jersey's first-ever lieutenant governor and has unique insight as to what it takes. Under Gov. Chris Christie, Guadagno kept a low profile and mostly attended to New Jersey's business community and to her ceremonial duties as secretary of state. Her loyalty was valuable to Christie, allowing him to travel out of state frequently without fears that Guadagno, as acting governor, would go rogue with the ship of state.
New Jersey's constitution treats the lieutenant governor much like the U.S. constitution treats the vice president. The powers of the governor's office immediately fall on the lieutenant governor should the big boss resign or be removed from office.
The constitution requires the lieutenant governor to keep a day job as head of a cabinet-level department or executive branch agency, or in the alternative, to manage part of the governor's office. Christie made Guadagno head of the Department of State.
However, the lieutenant governor has no powers beyond that and cannot serve as attorney general.
The Guadagno and Murphy campaigns would not discuss potential running mates on Tuesday. But Observer spoke with a number of political insiders about some possibilities. None would speak on the record due to all the moving parts involved, but here are some potential candidates that were mentioned:
Democrats
SHAVONDA SUMTER
The assemblywoman hails from Paterson, a deeply Democratic city in the middle of North Jersey. Murphy, a Monmouth County resident, could balance the ticket with Sumter and bring diversity to his administration if he wins. She is the goddaughter of New Jersey Democratic State Committee Chairman John Currie, a key Murphy ally.
SHEILA OLIVER
The former Assembly speaker and progressive leader lives in Essex County, the heart of North Jersey's Democratic base. As with Sumter, she would balance the ticket and bring diversity to the Murphy administration. Oliver, however, has had some more experience in state government and has been a fixture in the New Jersey political world for many years.
VALERIE VAINIERI HUTTLE
The assemblywoman might be a valuable asset for Team Murphy due to the political clout she and her husband — Englewood Mayor Frank Huttle — have in voter-dense Bergen County. She has served in the Legislature since 2006 and is known as an effective advocate for her causes and one of the lawmakers who has gotten the most bills signed by Christie.
DANA REDD
The Camden mayor announced in March that she wouldn't be pursuing a third term this year. That decision opens her up to other possibilities, including a potential run for lieutenant governor. She would not bring North Jersey street cred to the ticket, but Redd is considered an experienced politician with a knack for tough assignments, and would also bring diversity to the Murphy ticket or administration.
Republicans
JACK CIATTARELLI
Guadagno faced a tough challenge from the Somerset County assemblyman in the gubernatorial primary. But insiders say that may not stop her from asking him to appear on her ticket and fulfill the role of lieutenant governor. Ciattarelli has deep knowledge and concrete plans on issues such as school funding and tax reform. He also got over 30 percent of the GOP vote in the primary, so bringing him onboard would be a unifying move for the state party.
RANDY BROWN
The Evesham Township mayor, a kicking consultant for the Baltimore Ravens, expressed interest last year in mounting his own bid for governor but never entered the race and ended up supporting Guadagno. Brown hails from GOP-heavy Burlington County.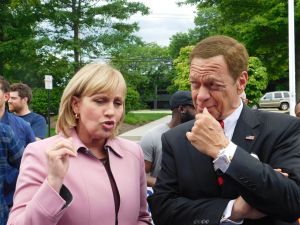 JOE PISCOPO
The former SNL comedian very publicly weighed entering the gubernatorial race, first as a Republican and then later as an independent. He ended up doing neither and instead opted to back Guadagno. Piscopo says his dream of running for office is not yet dead. He has become Guadagno's most visible supporter and has traveled the state with her since her primary win.
DIANE ALLEN
The South Jersey Republican announced she will be retiring from the state Senate when her term ends in January. That decision opens up the possibility that Allen could jump on Team Guadagno as the running mate. However, when Allen announced her impending retirement, she cited ongoing health issues as part of her decision, which cuts against the theory that she may be interested in another campaign.
HIRSH SINGH
The political newcomer, an engineer in his 30s, came in third place in the Republican gubernatorial primary after spending nearly $1 million of his father's money on TV ads. One insider said his campaign impressed Guadagno and that she might consider Singh as a running mate.