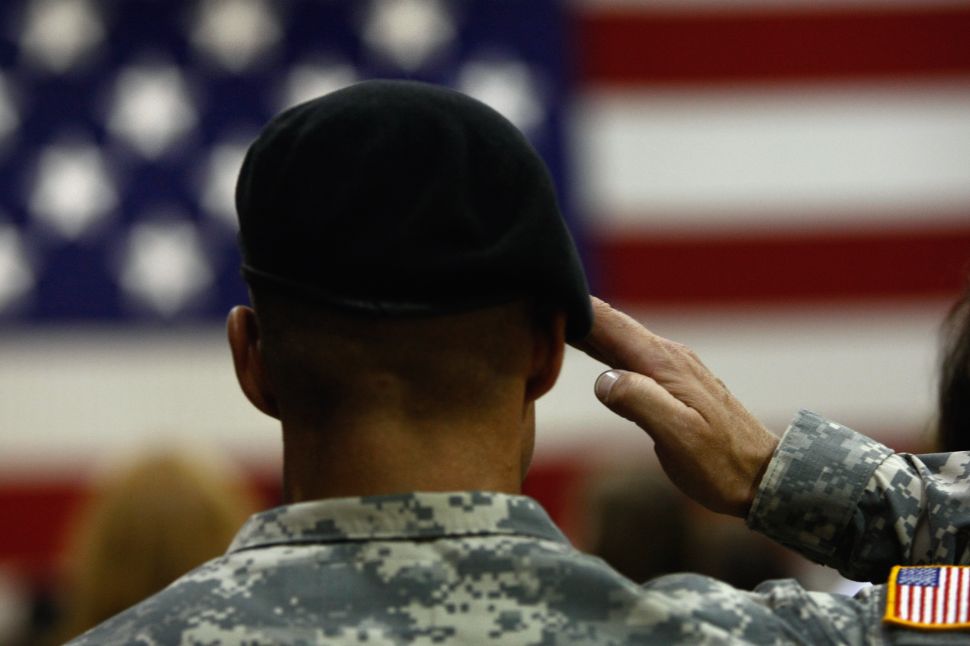 Since the end of World War II, why has America lost the wars it started? And why has America failed in the military interventions it made without just cause or legitimate reason? Vietnam, the invasion of Grenada, the Beirut bombings in Lebanon that killed over 240 American servicemen in October 1983, the second Iraq War that began in 2003, the Libyan intervention of 2011, and now Syria are case studies in failure. And Defense Secretary Jim Mattis is correct in stating that "we are not winning in Afghanistan."
Of course, the United States prevailed in the Cold War. George H.W. Bush was masterful in responding to the implosion of the Soviet Union, making Europe "whole, free and at peace," and liberating Kuwait in 1991, expelling Saddam Hussein in one of the most overwhelming military victories in history. But these are exceptions.
Two broad reasons explain why military failures occur irrespective of the political party in charge of the White House and no matter how noble America's intentions may have been. The first is the failure of presidents to exercise sound strategic thinking and judgment. The second is the parallel failure to have sufficient knowledge and understanding of the circumstances and situations in which military force was to be used.
Fifty years ago, John F. Kennedy and Lyndon B. Johnson were trapped in Vietnam because of an acute absence of sound strategic judgment. The Soviet Union was not monolithic and North Vietnam was not the vanguard of a worldwide communist takeover. Yet it took a decade and 58,000 dead Americans for Washington finally to withdraw. But did successive presidents learn from this stunning defeat? Sadly, the answer is no.
One reason for these more recent failures is that none of the last four presidents including the current one had the requisite experience or sound strategic judgment in using military force. Bill Clinton was by far the luckiest of presidents. He assumed office after the disintegration of the Soviet Union, the smashing defeat of Saddam Hussein in 1991 that restored American military credibility, and the economy was about to take off. Yet, Clinton was unable to deal with al Qaeda and Osama bin Laden, he ignored the humanitarian catastrophe in Rwanda, and it took 78 days to force Serbian leader Slobodan Milosevic to halt genocide in Kosovo.
Despite having the "A-team" of national security advisors, George W. Bush believed that his "freedom agenda" along with the imposition of democracy would "change the geostrategic landscape of the greater Middle East" for the better. This led to the 2003 invasion and, unlike his father, occupation of Iraq under the guise of Iraqi weapons of mass destruction that did not exist—arguably the greatest American strategic catastrophe since the Civil War.
Barack Obama had no idea of how to wage the "good war" in Afghanistan while withdrawing from the "bad war" in Iraq.  Drawing "red lines" and demanding that Syria's Bashar al Assad leave office exacerbated that crisis. The Libyan intervention in 2011 to "save" the people of Benghazi plunged that country into chaos. And the "strategic pivot to Asia" managed to frighten allies and anger China with no positive results.
So far, the Trump administration—despite a highly qualified national security team—has not come up with cogent policies to deal with the many crises and conflicts it inherited from Obama, including dealing with what many (wrongly) call a "resurgent Russia" and a "rising China."
Why presidents and administrations have failed to exercise sound strategic thinking is a question that should worry Americans—especially as Russia and the United States are now engaged in a dangerous military kabuki dance. American and Russian warplanes and warships are operating in proximity on and over the Eurasian littorals. In Syria, a Syrian Su-22 was just shot down by a Navy F-18 Super Hornet.
In past failures, comprehensive knowledge and understanding of the circumstance were likewise missing in action. Indeed, before 9/11, few Americans knew who and what Sunnis and Shia were. What then can be done to alert future administrations and leaders to the pitfalls of unsound strategic judgment and thinking and an acute absence of knowledge and understanding of conditions in which force may be used?
This is the question that must be put to both ends of Pennsylvania Avenue. Otherwise, the future is less likely to mirror the successes in two world wars, a cold one, and Bush 41's Desert Storm; it's more likely to resemble instead the failures of Vietnam, the second Iraq War and the Libyan intervention. But will Americans listen and will its leaders lead successfully?
Dr. Harlan Ullman has served on the Senior Advisory Group for Supreme Allied Commander Europe and is currently senior adviser at Washington D.C.'s Atlantic Council and Business Executives for National Security, chairman of two private companies and principal author of the doctrine of shock and awe. He commanded a destroyer in the Persian Gulf and led over 150 missions and operations in Vietnam as a Swift Boat skipper. His next book due out this year is Anatomy of Failure: Why America Loses Wars It Starts. Find him on Twitter @harlankullman.