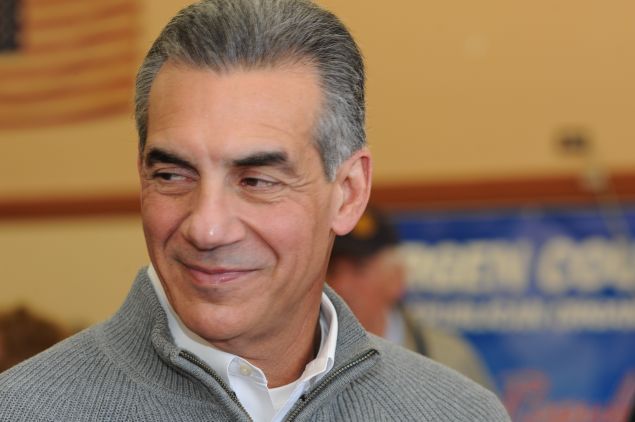 New Jersey is just days away from the gubernatorial primary, and the candidates are making their final efforts to stand out, including ad blitzes and last-minute town hall events. By this time next week, the next stage of the race will have kicked off and New Jerseyans will have one Democrat and one Republican to choose from in the race to replace Gov. Chris Christie.
Winners
ALL THE GUBERNATORIAL CANDIDATES
As Christie said this week, it's tough to get out there and build a campaign and get up every day for the grind. The campaigns this year have been mostly about substantive issues: taxes, pensions, schools, the environment, criminal justice and government ethics. It's hard to put all the candidates in different boxes, since the Democrats largely agree on core policy questions, and the two leading Republicans would tackle the same tax problem in different ways. With such similar visions for the state, the stream of personal attacks got sort of boring and repetitive after awhile.
JACK CIATTARELLI
Whatever the outcome on Tuesday, the state Republican Party is lucky to have him. The Somerset County assemblyman rolled out a thought-provoking platform on taxes, pensions and school funding; showed bipartisan appeal by racking up endorsements from the region's liberal editorial boards; charmed audiences across the state by reaching for real connections instead of canned lines; delivered two of the strongest debate performances seen in New Jersey in recent years; and beat cancer while he was at it.
GEORGE NORCROSS
Alec Baldwin headlined a fundraiser that brought in $5.1 million for General Majority PAC, a 527 group aligned with South Jersey power broker George Norcross. That's record fundraising for the most prominent PAC supporting Democrats in New Jersey's legislative races, and it shows Norcross is still the king of fundraisers even without the New Jersey Education Association's financial support.
MICHAEL MULLER
He wasn't going to be pushed around by Vinnie Prieto.
LEONARD LANCE
Democrats are going to have a hard time toppling the Republican congressman if he keeps holding town halls and continues distancing himself from President Trump. At his fourth town hall this year on Tuesday, Lance wasn't shy about listing all the ways he disagrees with the president and got applause from the mostly liberal crowd for taking their questions and rejecting some of Trump's biggest ideas.
Losers
BERNARDS TOWNSHIP
Local officials threw up obstacle after obstacle in front of an Islamic society trying to build a mosque — and as a result, the local taxpayers will have to pay $3.25 million to settle a pair of lawsuits alleging religious discrimination.
COMMUTERS
NJ Transit and Amtrak predict that the so-called "summer of hell" will entail, for some, 60 to 90 minutes of increased commuting time while repairs are underway. Yikes.
PEOPLE FOCUSED ON COVFEFE AND KATHY GRIFFIN
There are real things going on in the world. A very obvious Twitter typo, even from the president, is a ridiculous thing to be dissecting ad nauseam. A cry for attention — be it positive or negative — from a self-described D-lister is hardly worth days of phony outrage. In this day and age, we need fewer experts on Twitter and Bravo personalities and more on Article 6 of the Paris climate agreement.