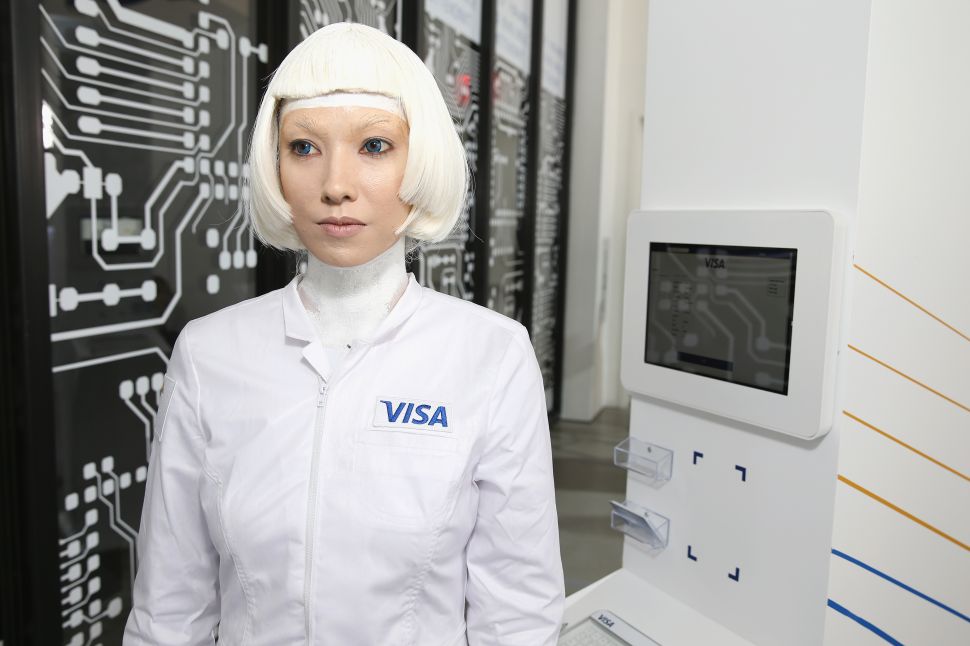 Amazon's Echo team explained that it takes the talking computer on Star Trek as its inspiration for Alexa, the voice that runs the Echo and the Dot, at last week's WIRED Business Conference in New York. When Mark Zuckerberg wanted to build an artificial intelligence for his home though, he drew his inspiration from a more current piece of pop culture, Tony Stark's J.A.R.V.I.S., a human-like AI that made its first on screen appearance in 2008's Iron Man.
There's a scene in that film where one of Tony Stark's "guests" is seen sleeping in a completely dark room, but she is suddenly awoken as floor to ceiling windows change from opaque to transparent, letting in the West Coast sunlight. As the windows change, a voice announces the time and weather conditions for the day. In Iron Man 2, Stark's relationship with J.A.R.V.I.S. deepens, where it is even heard joking with its creator about his tendency to appear in the media more for his nocturnal rather than daytime pursuits.
Homes may not be smart enough to joke with us very soon, but, based on conversations at the WIRED Business Conference last week, we should soon be able to interact with them using voice, apps and touchscreens around the house (probably not those sweet holograms that Stark uses in the films, though). Zuck's J.A.R.V.I.S. was just an exercise, but such a system could be within reach of non-billionaires soon.
In fact, Amazon announced a step forward for voice controlled television Thursday, revealing that Echo and Dot owners can use Alexa to directly control content on televisions without using a code word to trigger a "skill." For someone like me who's constantly losing the remote, this would be a godsend (if I had an Echo).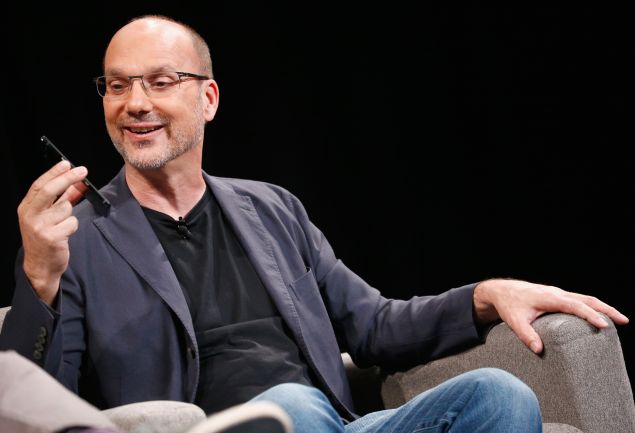 That's nothing, though. Andy Rubin, the creator of the Android operating system, says we ought to have one interface that can control everything with an on switch. He's working on a new operating system called Ambient OS that can hover above all the other operating systems, connecting everything you own.
Rubin argues that the device is less important than what the device connects to. It's cloud-powered artificial intelligence that represents the next big thing after mobile. Rubin thinks flexible super brains in the metaphorical sky will be as ubiquitous and addictive as these glorified Game Boys we all carry everywhere.
How do you like them apples, Apple?
When Zuckerberg wrote about his version of J.A.R.V.I.S., he admitted:
"I considered open sourcing my code, but it's currently too tightly tied to my own home, appliances and network configuration. If I ever build a layer that abstracts more home automation functionality, I may release that. Or, of course, that could be a great foundation to build a new product."
It looks like Rubin was already well ahead of him on that idea.
The consumer J.A.R.V.I.S. should know you well enough to turn lights on and off as you move through your house, start playing your favorite radio show or podcast as you make breakfast and compose a draft shopping list each week. It might even turn on your car's heater in the winter, just before it knows you're about to leave the house. In fact, cloud AI will probably drive your car as well (just as J.A.R.V.I.S. piloted Stark's backup Iron Man suits in Iron Man 3).
Rubin's greatest obstacle probably won't be technical. His biggest challenge will be convincing other companies to enable their devices to interact with his.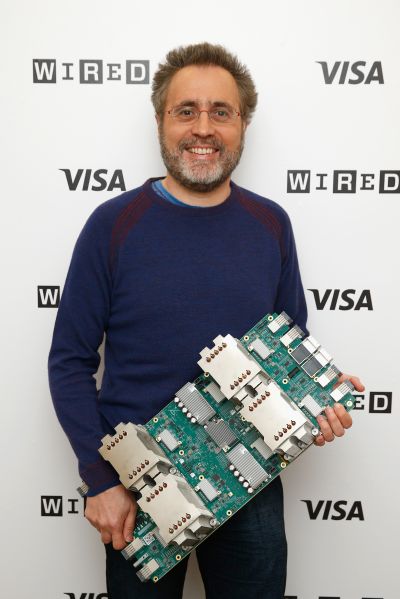 If controlling your house by talking to it sounds cool, it helps to understand that it won't be a light lift in terms of computer power. During the second session at the WIRED conference, Urs Hölzle helped to quantify how demanding AI is. He runs the technical infrastructure for Google. He explained that when the company was ready to start letting users do searches with voice, the company realized it would need to double its server farms' computing power.
Even for Google, that would be a heavy lift. He explained for WIRED that the company had to create a workaround, devising an entirely new processor, specific to AI.
Hölzle walked on stage holding the company's latest Tensor Flow Processing Unit (TPU), built specially for AI. AI computations are different, he explained, because it doesn't have to be quite so precise as other kinds of computing, but it needs to do piles and piles of computations in very little time. Google now has racks of these specially designed processors, because it sees a future similar to the one Rubin sees. Google's AI platform, TensorFlow, has been built so it is device agnostic. It can run anywhere.
TensorFlow has always been open source, but it's one thing to be able to use the software and another to be able to run it on super powerful servers. Putting Hölzle's interview together with Rubin's helps to illustrate why it always made sense for Google to give away this software. If entrepreneurs build AI applications that consumers want, new startups are not going to be able to afford to run the kind of computations consumers will need. Google gave it away to build up demand for a cloud service it thinks the company can win (even if it loses with Google Home).
We already see evidence of significant young tech companies leaning heavily on even bigger tech companies' resources. When Snap, Inc (the makers of Snapchat) went public, the company revealed it had committed to Google Cloud rather than building its own servers. No doubt as Snap's AI gets better, it will heavily run that AI on TPUs. Amazon can have the super cheap hosting business, but Google's betting it can deliver the best price and performance on high end artificial intelligence products. That way, even if Google Home doesn't turn out to be the platform that controls the home, the company can still likely profit off connected homes via its cloud services anyway.
In the movies, Stark has built J.A.R.V.I.S., but there is no sign he ever monetized the technology. Google has both their own J.A.R.V.I.S. and a backup plan in case someone else builds a better robot butler.
I think we're all tired of sites that claim to know us better the more we use them. How many people have been using Amazon for years and find its suggestions as hamfisted as that summer playlist Spotify just made me?
But better anticipating what consumers want may not be far off. Visa's innovations chief, Jim McCarthy also did a presentation at the WIRED conference. Visa has made a lot of progress ingesting data about transactions to detect fraud. Fraud detection, he said, basically comes down to understanding which purchases are unlikely by a given consumer.
"A marketing model is flipping that on its head," McCarthy said. In other words, if a company can know what a consumer is unlikely to buy next, it also knows what they are likely to buy next (you have my permission to feel icky about this).
In his opening remarks, WIRED Editor-in-Chief Nicholas Thompson gave examples for a bunch of trends his magazine is watching. He asked the audience to imagine a day when an Amazon delivery guy could show up at your door with a bottle of champagne that you didn't order, explaining that its models showed that your brother was going to propose to his girlfriend this weekend and that he'd likely stop by your place after she said yes. So wouldn't it be nice to have a bottle handy?
He told the story to be provocative, but the idea that home sensors might automatically order home staples for consumers isn't so crazy.
Except it is crazy unless the infrastructure is there to serve it all. Which brings us back to Tony Stark, because it takes a billionaire. The internet couldn't have existed without the wires and cables of the pre-existing telecommunications industry. On top of those cables, though, companies have arisen that proved to be far larger. For example, Google's parent company, Alphabet, now has a market capitalization more than twice that of AT&T. It's used the infrastructure of Verizon and its peers to make something worth much more.
So will Google and Amazon make their cloud AI infrastructure only to see some upstart enter the industry and use it to build something that dwarfs today's biggest companies in the world?
Rubin introduced the public to his vision of the future with a phone as his first product. He argues that there is a complacency in that market, with two big companies dominating it. "That's the perfect time to start a company like this," he said.
His next product, Essential Home, will be his baby J.A.R.V.I.S.—one interface to connect all your stuff.
His product, Amazon's Alexa, Google's home and Apple's Siri use an intelligence in the crowd to get to know its users better. It refines its behavior for each user, but really each company has one giant brain powering all its devices. And that giant brain remains a bit contextually stupid. Hölzle wouldn't dispute that, and he actually built one of those brains.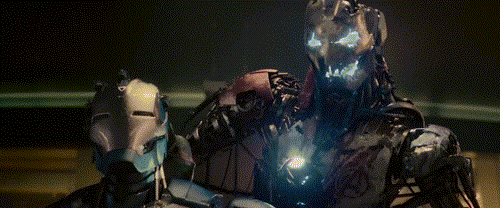 Before the cloud, artificial intelligence usually appeared in science fiction as one device that was self aware (such as Star Wars' C-3PO). Recent developments in real world artificial intelligence have changed its portrayal on screen, though. In the Marvel Universe, J.A.R.V.I.S.'s little brother didn't just turn into one self-aware machine, it became a sentient cloud intelligence called Ultron that powered thousands of murderous robots hellbent on ending humanity.
But hopefully cloud AI will give us the courtesy of a few years of labor-saving conveniences before it comes to that.