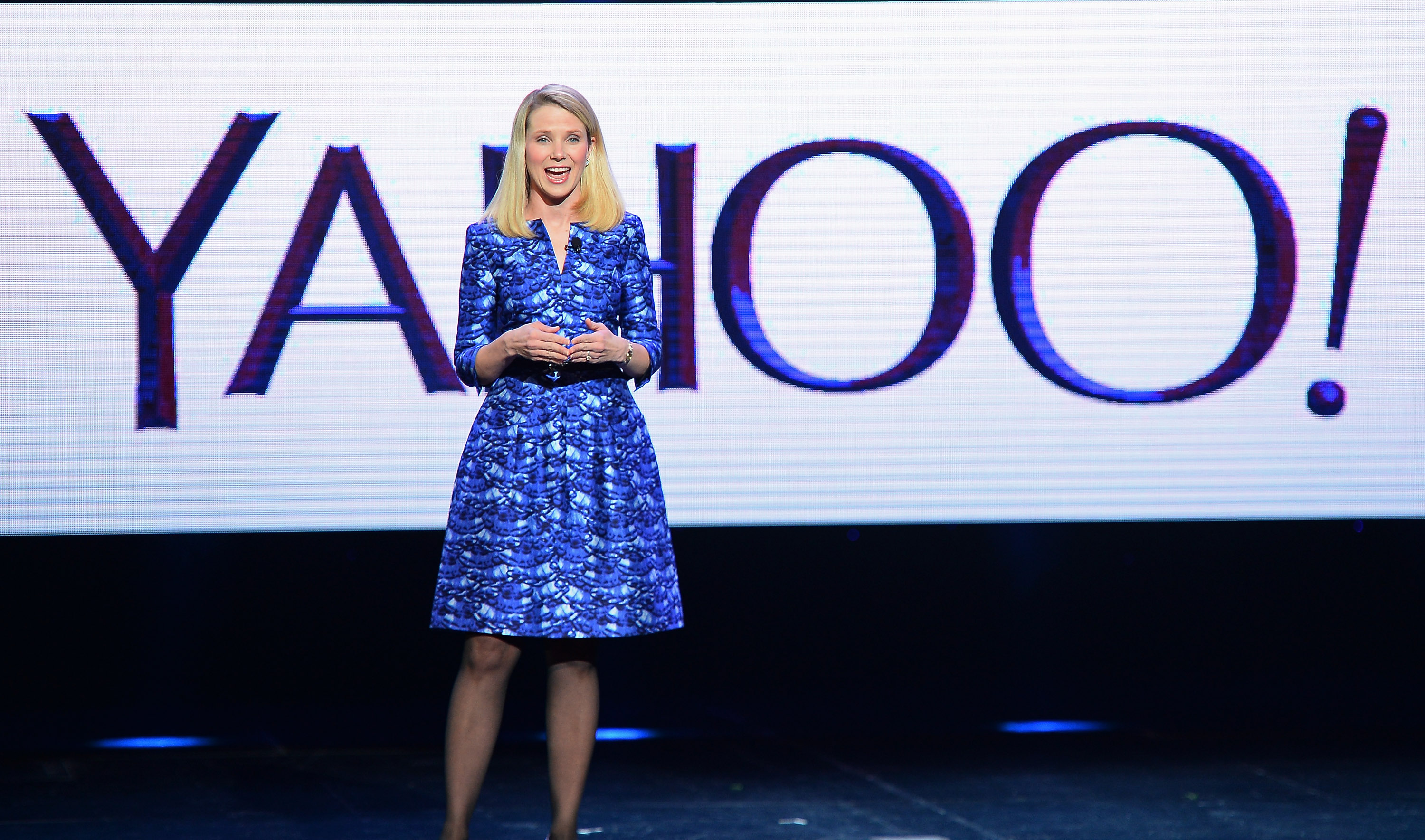 It's official—Verizon just announced it finalized the deal to purchase Yahoo for $4.48 billion. And already a picture of how the monumental deal will play out is starting to unfold.
The first big bombshell is that Yahoo CEO Marissa Mayer—who's led the company for five years—has chosen to step down rather than remain CEO of the pieces of Yahoo that aren't being sold to Verizon, according to a regulatory filing from Monday. She will receive a severance package worth $23 million, which was conditioned on being fired without cause or leaving the company for a good reason.
"Given the inherent changes to Marissa Mayer's role with Yahoo resulting from the closing of the transaction, Mayer has chosen to resign from Yahoo. Verizon wishes Mayer well in her future endeavors," a Verizon press release published on Tuesday reads.
Mayer has yet to comment on the resignation or her future plans.
Yahoo will be combined with Verizon-owned AOL to create a new entity called Oath. AOL's CEO Tim Armstrong will be the CEO of the new company (which will own more than 50 media brands), but the Yahoo and AOL consumer brands will remain.
"The combined set of assets across Verizon and Oath, from VR to AI, 5G to IoT, from content partnerships to originals, will create exciting new ways to captivate audiences across the globe," Marni Walden, Verizon president of Media and Telematics, said in a statement.