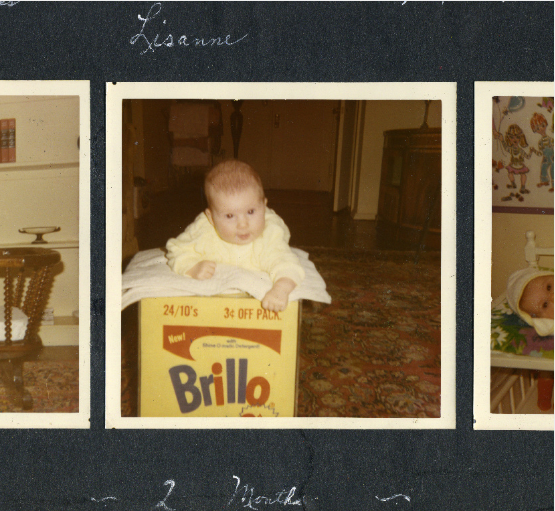 In today's market, it's not all together unusual for an artwork to surface at an auction and sell for thousands, even millions, more than what it was initially worth when it was first produced. Case in point, Pop artist Andy Warhol's famous "Brillo Box" sculpture, which is now the subject of a forthcoming HBO documentary, titled BRILLO BOX (3¢ OFF) and premiering August 7, according to a press release.
The film traces the epic story of one of Warhol's original, signed Brillo Boxes, first bought in 1969 for $1,000 by newlywed art collectors Martin and Rita Skyler, and after an impressive, successive list of owners (including Gagosian gallery founding director Robert Shapazian and Charles Saatchi) the work was eventually sold at Christie's in 2010 for just over $3 million.
How could an artwork, seemingly simple in its construction and concept and lampooned by critics, accumulate so much in value over the span of forty years? Martin and Rita's daughter Lisanne, who has written, directed and produced the new film, seeks to find an answer by closely following the Brillo's Box's story, from its early years in her family's home to the stunningly 2010 sale at Christie's.
Skyler's film captures reactions from her parents as they recall discovering the remarkable rise in value of the artwork they traded in 1971 in exchange for a piece by Peter Young, as well as expert analysis from Christie's chairman of the Americans Laura Paulson, Philadelphia Museum of Art curator Jessica Todd Smith, Warhol Museum former director Eric Shiner and critic and historian Irving Sandler, among others.
BRILLO BOX (3¢ OFF) will premiere on HBO the day after what would have been Warhol's 89th birthday, at 10 p.m. ET.