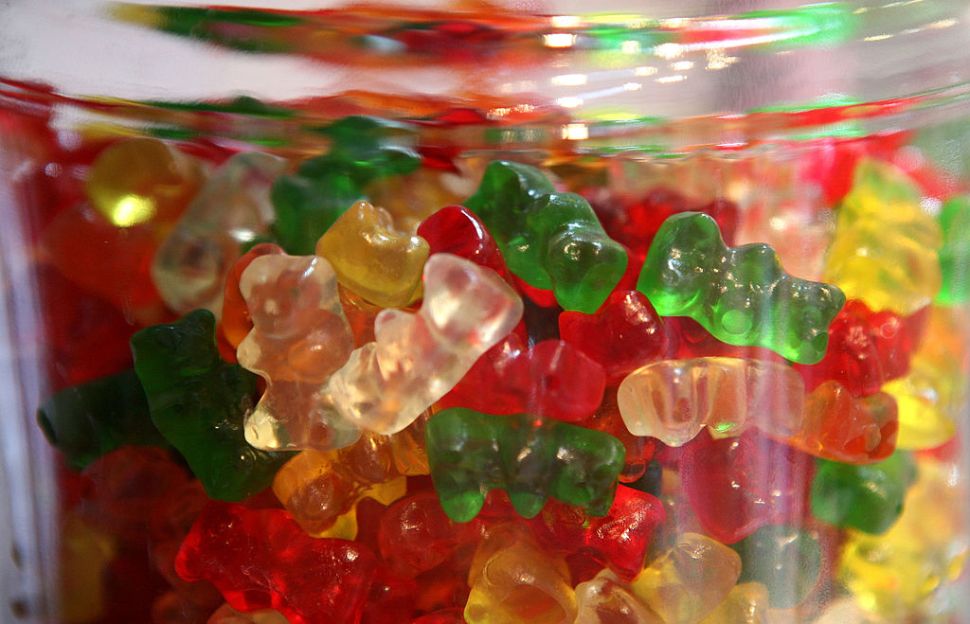 Owners of an Amazon (AMZN) Alexa smart speaker will be able to order nearly four pounds of gummy bears for $11 during Amazon Prime Day. It will work out to even less if it's their first order made by voice.
Each year, Jeff Bezos' enterprise shows its appreciation for customers who pay for Amazon Prime (which comes with many benefits, including free shipping and access to Amazon's streaming service) by offering them great deals on some really weird stuff. A couple of years ago we found a 55-gallon drum of lube among its offers. Amazon has taken the opportunity of Prime Day to teach Alexa owners to use the device for shopping.
So, Amazon's offering a bunch of special deals just to owners of Alexa devices. First of all, don't have Prime? They'll give a discount on Prime. Next, worried Alexa will screw up an order? They'll take $10 off a first-time voice order, so if the wrong thing shows up it isn't so bad.
Scott Galloway, the founder of business intelligence firm L2 Inc, has already predicted a future when Amazon will periodically send consumers a box with things it knows the household needs and things it thinks it needs, without any direct input from the consumer. To reach that day, Amazon first has to forge an intense bond of trust with online shoppers. Using the site to buy stuff needs to be the default option in everyone's minds.
Second, Amazon needs lots of sensors around homes to help it know what people have, what they use a lot and what they have nearly run out of. Don't be surprised if toilet paper dispensers are smart before too much longer. The future is going to get weird.
The Alexa is one of its first sensors. It's a medium through which users can let Amazon know what it has and what it doesn't. It's also got this barcode scanning wand that can be hung on the fridge to make ordering something you've previously purchased easier. Running out of your favorite salsa? Scan it, and Amazon will put it in your next shipment. There's also, of course, the Dash button.
But Bezos' grand scheme for voice shopping only works if people actually use it. Alexa owners love the devices, according to Edison Research, but they aren't using them much for shopping, according to Bloomberg (Edison's Research concurred).
So when all that gets put into perspective, it's not surprising that Amazon would use deals to nudge people toward thinking of Alexa as a way to shop. Doing it this way feels weird to people right now, but that's probably because very few people are buying staples, stuff they associate with the grocery store, on Amazon yet. If that changes, it's not hard to imagine that ordering with Alexa could get really easy.
Imagine cooking up dinner one night in the kitchen, using the last can of chickpeas, seeing the ketchup running low, realizing the paper towels and dish soap is almost gone and just wanting some of those caramel M&M's. How easy would it be just to say, "Alexa," followed by rattling off a list of stuff that's running short? For a consumer that's gotten into the habit of using Alexa, it knows her  well enough to know that when she says "salsa" it orders "Newman's Own Medium Chunky Peach Salsa," because she's a big hippie and loves that stuff.
Which brings us back to the gummy bears.
If Amazon wants to teach people that their Alexa is a useful way to place an order, than why is it only offering random junk on this most sacred day on the Amazon calendar? In fact, users won't be able to just say, "Alexa, order gummy bears." No, they will need to say, "Alexa, order Haribo Gummi Bears" (be sure to pronounce "gummy" with an "i" or Alexa might get confused).
The offers include a Disney branded sewing machine, a Kylo Ren Star Wars light saber toy and two different Garth Brooks CDs (no CDs from anyone else, but the king of 90s country has two). In fact, all of the stuff for sale is either junk or so random that it's hard to imagine many people seeing (pardon, "hearing") the deal and thinking: "Yes, this is a service I want to revisit."
If Amazon really wants to show people it's useful, why isn't it offering shampoo, garbage bags, batteries and all-purpose cleaner? Then again, who are we to question Seattle's sage?
The system will be pushing different deals throughout Prime Day, and there could be more than what it's showing now. Starting at 9PM ET on July 9, find out which pieces of random junk Amazon wants to clear from its fulfillment centers by asking, "Alexa, what are your deals?"