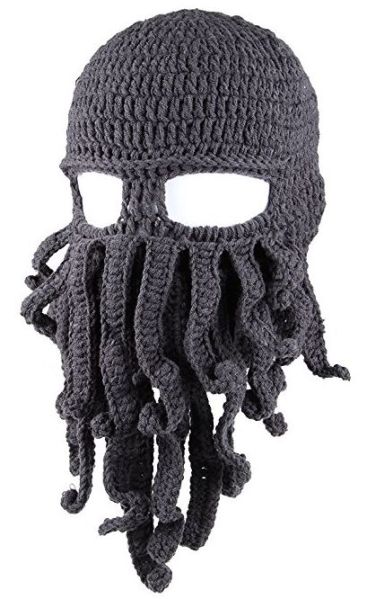 Amazon Prime Day has come a long way since 2015, when the best deals were on a $1,000 bottle of lube and lime green running shoes. Last year was a little bit better, but still featured some eyebrow-raising items.
Well, the third Prime Day is finally here, and Amazon definitely seems to be on a learning curve. It's offering deep discounts on Kindle and Echo—you can even order some items by voice using the smart speaker. And the DVDs and books on sale are recent titles that people would actually want to buy.
But of course, Amazon is still offering its fair share of weird, goofy and downright eyebrow-raising items. Here are 10 that made us stop in our tracks:
Amurleopard Unisex Barbarian Knit Beanie Octopus for $4.12 
For those times when you want to rob a bank while looking like an exotic sea creature. The product fits large beards and long heads, and the description promises you'll be "so stoked" to walk around town with this on your head. Somehow we doubt that.
Wool Dryer Balls by Smart Sheep 6-Pack for $16.95
Why use one Bounce sheet in your load of laundry when you can put six of these little balls in your dryer? That seems to be the logic behind these ungainly items, which the product description notes can also be used as dog toys—Fido loves static cling! But be warned before you take the Prime offer: product reviews claim these big balls don't remove static and actually strip wool off clothes.
Finish Quantum Max Powerball, 64 Tabs, Dishwasher Detergent Tablets for $12.80
It's a big day for cleaning products, as Amazon continues its weird obsession with dishwasher detergent for the third year in a row. This deal, along with savings on Lysol and Mucinex, is featured prominently on the site's homepage.
Greenies 72 oz. Original Dog Dental Chews Dog Treats for $34.99
Our dogs love these little bones, which help clean teeth and freshen breath. But they're definitely not the sexiest item for Amazon to promote during its biggest sale of the year.
ANCEL AD310 Classic Enhanced Universal OBD II Scanner Car Engine Fault Code Reader for $34.99
Seemingly manufactured in a world where mechanics don't exist, this device, which looks like an '80s walkie talkie, claims to determine check engine light problems on most (but not all) cars made after 1996. The description even warns customers to ignore negative reviews and "buy with confidence." But that's hard when one of the first reviewers claims the product missed several problems with his car, even after a red light appeared on the dashboard.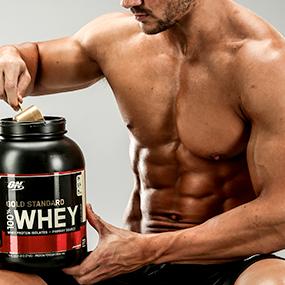 Optimum Nutrition Gold Standard 100 Percent Whey Protein Powder, Double Rich Chocolate, 5 Pound for $55.09
This protein-boosting shake, which can be consumed first thing in the morning or before or after exercise, doesn't seem that strange in itself. But it makes the list because of the promotional images, which show a jacked dude lowering an enormous scoop into the container.
simplehuman Liner Rim Rectangular Step Trash Can with Liner Pocket, Stainless Steel, 55 Liter / 14.5 Gallon for $179.99
Amazon is using Prime Day to put out literal garbage fires by offering this item, which doubles as a cardio workout—the pedal lasts 150,000 steps, which is more than 20 steps a day for 20 years. Who knew taking out the trash was so healthy for you?
Whoowasit? Award-Winning Board Game Electronics for $21.88
In this game, kids are supposed to defeat an evil wizard and find the king's magical ring by talking to animals and getting help from a castle fairy. If the B-grade Harry Potter/Lord of the Rings plot doesn't grab you, maybe the fact that it was named Children's Game of the Year in Germany in 2008 will.
Farming Simulator 17 – Xbox One for $30.02
Who needs Call of Duty when you can harvest a field? This incredibly exciting real life Farmville teaches kids about planting farms, woodcutting and animal husbandry while they drive virtual tractors. Because farming equipment is way more fun than a fast car, right?
Bop It! Maker Game for $19.99
Good news guys, it's 1998 again! Everyone's favorite talking toy is back, and retrofitted for a new generation of kids. Players can now create their own moves and sounds to make play dates extra fun and annoy their parents even more.