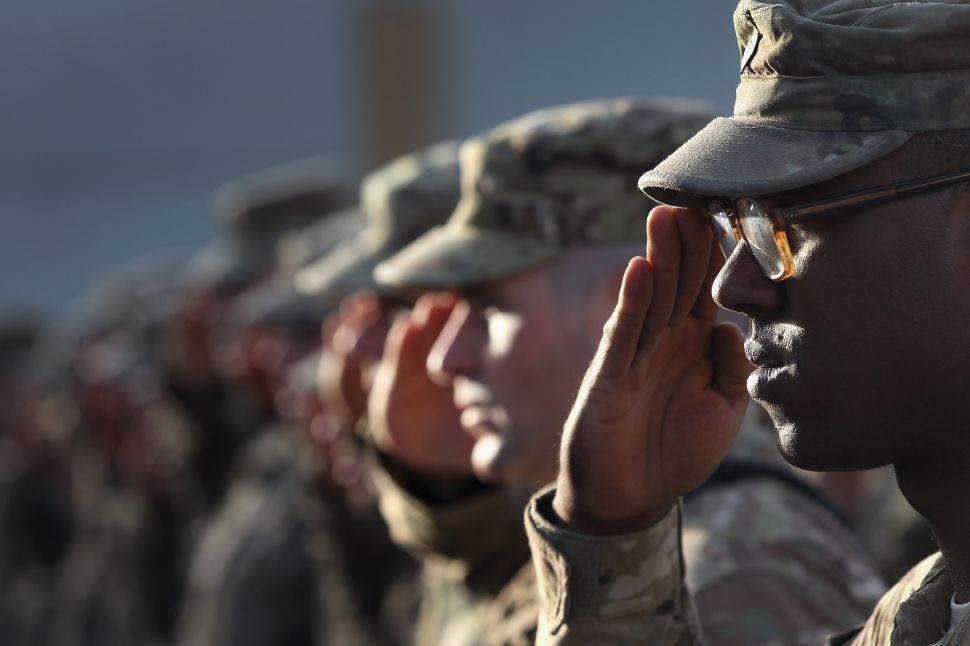 About half a century ago, Harvard Professor Stanley Hoffmann argued that America was a Gulliver-like giant tied down by Lilliputian-sized midgets. That analogy certainly applies today. In what I have termed an era of No World Order, American superpower advantages have been checked and in some cases overcome by the diffusion of power and globalization accelerated by the information revolution.  And some of our adversaries in strategic and economic terms are indeed Lilliputians.
In international politics, China and Russia are not Lilliputians. But both have exploited this relative diminution in American power and influence. China is advancing along a mercantile strategy not very different from that which Britain used to dominate the globe for the century between Waterloo and World War I. Trade is slowly followed by increasing Chinese physical and now even some military presence. Russia of course has been clever in applying "active measures" to neutralize America's strength. Its incursion into the U.S. electoral process along with a propaganda campaign using traditional media and the Internet has been quite effective.
Elsewhere, radical Islamist groups from al Qaeda to the Islamic State are tying America down on both actual and virtual battlefields. The internet is open to anyone with a smart phone, computer and access. Brains and skill are by no means reserved only for advanced states like America. Anyone can become quite accomplished in hacking and promoting chaos whether with thousands of words and pictures or billions of electrons.
"New" technology is fungible. For example, while drones have been used possibly since WWI and certainly since WWII, that IS has employed them is no secret. Last month, in retaliation for IS attacks in Tehran, Iran launched seven ballistic missiles against IS targets in eastern Syria. Reportedly only two were effective, but that wasn't the point. What was the point was an Iranian drone loitering overhead the targets conducting bomb damage assessment.
This metaphor of a giant tied down by midgets has another aspect. The term asymmetric warfare has entered the lexicon. It is not new and is as old as war. In more straightforward language, asymmetric means assessing and exploiting enemy weaknesses causing "them" to pay a greater price than "us" in war.  Since warfare became more analytical with Frederick Lanchester's equations a century ago, "cost exchange" ratios are very much in vogue.
The most graphic example of how the other side is defeating the American Gulliver is in Improvised Explosive Devices (IEDs), also known as mines and booby traps. Since September 11th, about two-thirds of Western casualties have been due to IEDs. The cost of these weapons has been trivial, probably measuring in the millions of dollars. Thus far, the U.S. has spent about $70 billion on counter-IEDs.  The cost exchange ratio is at least 1,000 to 1 against us. And when one sees how adversaries and potential foes field ballistic missiles, cyber and other "asymmetric" capabilities, America is forced to spend greater sums of money on countermeasures.
Further, another area where potential adversaries, both state and non-state actors, have advantage is in the relative absence of large, permanent bureaucracies. IS, Iran, North Korea and others are not burdened with bureaucracies that in many cases are immovable and inertia-filled obstacles to change. How long did it take IS to move into the drone business or Iran to develop powerful cyber capacities?  In response, the U.S. still does not have a coherent cyber strategy and is addressing each challenge and threat piecemeal—probably the most expensive and least effective means of blunting these clear and present dangers.
What can be done? The answer may be very little. While on one hand it is compelling to propose that national security should be conducted on a more "business-like" basis, that response perhaps is naïve. National security is not a business. And for the United States, no business could operate with a board of 535 directors—members of Congress who in some cases represent constituents with diametrically opposed interests to the Pentagon and White House. Keeping excess military bases open is a prime example of this conflict.
My answer has been to think rather than spend our way clear of these challenges. In earlier columns and books I have argued for a brains based approach to sound strategic thinking. In future columns, I shall return to this idea. But if Gulliver is to break loose from the bonds of many Lilliputians, it is the space between our ears from which these actions will come.
Dr. Harlan Ullman has served on the Senior Advisory Group for Supreme Allied Commander Europe (2004-2016) and is currently senior adviser at Washington, D.C.'s Atlantic Council and Business Executives for National Security, chairman of two private companies and principal author of the doctrine of shock and awe. A former naval person, he commanded a destroyer in the Persian Gulf and led over 150 missions and operations in Vietnam as a Swift Boat skipper. His next book Anatomy of Failure: Why America Loses Wars It Starts will be published in the fall. The writer can be reached on Twitter @harlankullman