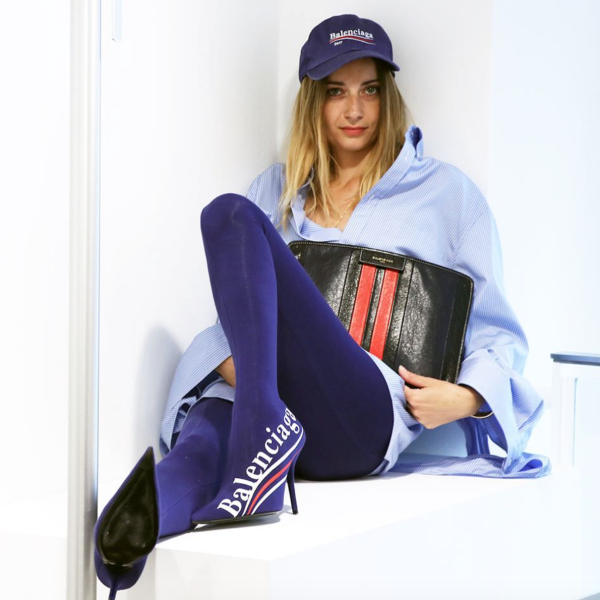 Colette, the concept store in Paris, has always had a strong connection to collaborations. Since the store opened on rue Saint-Honoré in 1997, they've partnered with brands ranging from Raf Simons to Gap. Colette even collaborated with Hermès and Aston Martin in the past. It's these kinds of collaborations, combined with the fact that Colette Roussaux and Sarah Andelman, a mother and daughter duo, opened their innovative shop long before Opening Ceremony and Dover Street Market, that has always made the retailer a world renowned destination. So it comes as little surprise that Colette has decided to team up with the buzzy Balenciaga, for an entire store takeover that runs until mid-August.
The news of the Balenciaga collab arrived just a few weeks before the shop surprised everyone, by announcing that they'd be shuttering their doors and e-commerce come December, for good. Today in a statement, the brand explained, "Colette Roussaux has reached the time when she would like to take her time; and Colette cannot exist without Colette. Negotiations are under way with Saint Laurent and we would be proud to have a Brand with such a history, with whom we have frequently collaborated, taking over our address. We are happy of the serious interest expressed by Saint Laurent in this project, and it could also represent a very good opportunity for our employees. Until our last day, nothing will change. Colette will continue to renew itself each week with exclusive collaborations and offerings, also available on our website colette.fr."
Until that fateful day in December, the store will continue to be one big party with collaborations abound. The aforementioned Balenciaga partnership is a destination of its own. During Paris Haute Couture Week, nail artist to CR Fashion Book and Hannah Bronfman, Mei Kawajiri, was offering gratis manicures, inspired by Demna Gvasalia's designs. On the top floor, instead of selling a slew of international fashion brands, everything was Balenciaga branded: There were travel pillows, lighters and mugs from the brand, in addition to a station where shoppers could design and print their own Balenciaga logo t-shirts on the spot—and they'll all be there until August.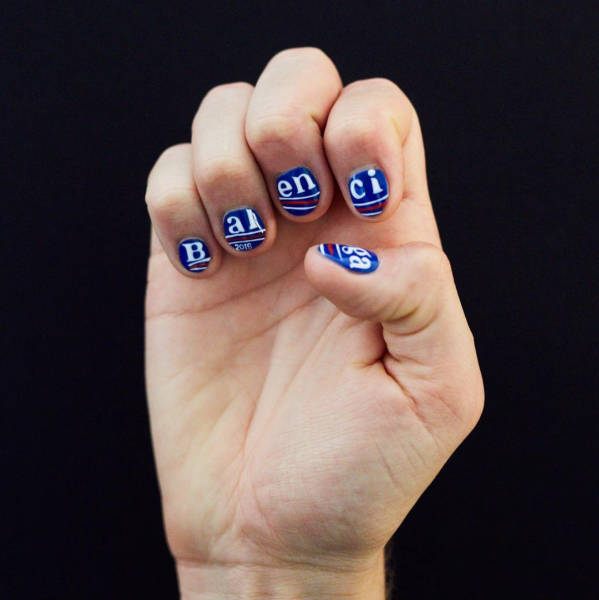 "We have done so many partnerships in the past, but this one is unique by the space we give to the brand; our complete first floor [is] usually dedicated to more than 100 various brands. We work closely with the brand to develop a project exclusive to Colette, as well as many collector products," Andelman explained. Those collectors products she's speaking of range from the lighters printed with the name Balenciaga interpreted into Bernie Sanders' campaign logo—priced just over $10—to the Balenciaga-branded baseball caps that quickly sold out.
"This is very Colette to push brands to fields they have never been," said Andelman. "I'm happy Demna and Cedric Charbit understood they could do products they'll never do after, like the mugs or lighters. The idea of these products is about travel and it goes with the amazing installation behind the windows of videos from Tokyo, LA, NY, London etc. With this takeover from Balenciaga, you can travel at Colette, without moving!"
Indeed, the installation that surrounds the hundreds of Balenciaga-logo products attracts a crowd. The actual cars on view, which have been cut in half to reveal their wiry centers, are reminiscent of the rubber car mats that were transformed into skirts for the brand's fall 2017 collection and the side view mirrors that were turned into clutches for the same runway show.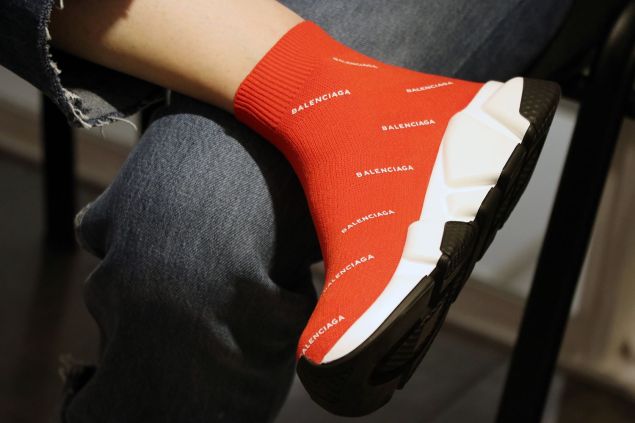 A full-scale Balenciaga store is located just down the street from Colette. In fact, you can almost see it, if you're standing at the front door and looking out. But it was the huge variety of customers and Balenciaga mania that attracted Andelman to the collaboration: "That's the most enjoyable part of the project," she explained. "We thought we already have a huge diversity of clients, but with Balenciaga, we have even more clients: all ages, all nationalities."
"We try to restock to satisfy our customers, but sometimes we can't," she said, about the covetable, limited edition Balenciaga merch that's making the brand accessible to those who maybe can't afford a bag with a four figure price tag or a tee that goes for a few hundred dollars.
Up next on the schedule for the remaining months at Colette are collaborations with Sacai, Thom Browne, Chanel, Saint Laurent, PR guru Lucien Pages, along with the current Colombia-themed takeover on the main floor, which celebrates the country's heritage in design, fashion and culture. Colette is known to take inspiration from around the world, and when Andelman was asked what location she's most interested in lately, she replied: "Actually lots of things are happening in Paris right now, but Tokyo is also always inspiring."
After December 20, keep your eyes peeled to see what the eponymous store founder is up to next, in the city of lights.