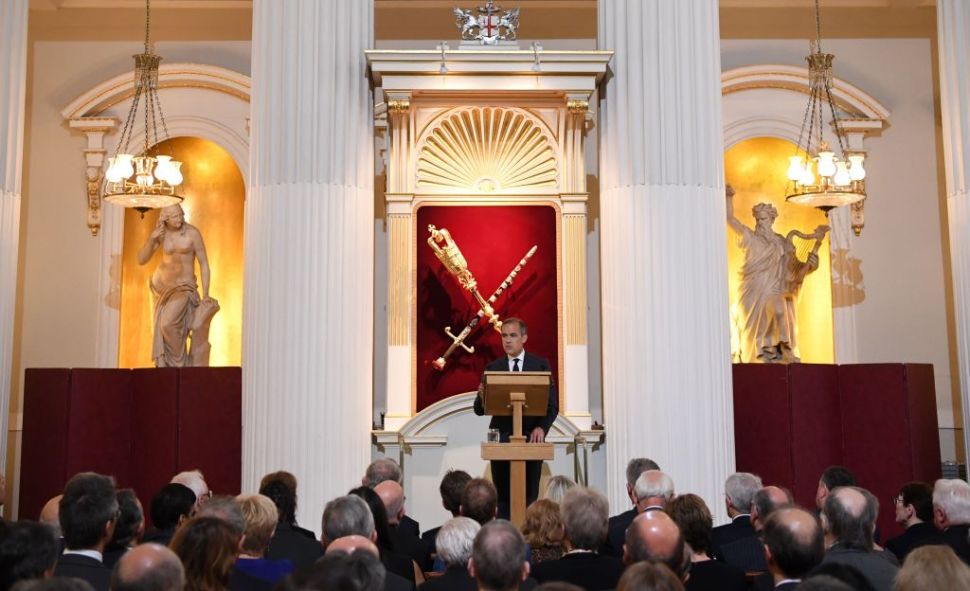 London has long been one of the world's major financial capitals, so anything the Bank of England does to embrace new financial innovations bears watching. This week, the bank released notes on four experiments it ran with financial technology companies using very new technology.
"The breadth of topics covered by these projects," Andrew Hauser, a director at the bank said in a press release, "shows how much central banks potentially have to gain from continued engagement with the sector in delivering their mission of monetary and financial stability."
The bank's internal accelerator has announced partnerships with nine fintech companies so far. In the four cases it just reported on, the bank collaborated with companies to run limited proof-of-concept experiments using sample data or simulations. These notes were written in the guarded and cautious language of financial regulators, but the most positive language seemed to come from the two companies working in two of the buzziest technology sectors today, artificial intelligence and blockchain.
Detecting fraud and bad data
MindBridge Analytics Incorporated is an artificial intelligence company using machine learning to detect anomalous data. Data anomalies in financial records could be evidence of fraud. The bank wanted to see if the company's technology could help it to more quickly find data points that seemed strange in a data set.
As an extremely simple example, investigators have known for years that a quick way to detect fraud is by running an analysis of the first digits in any set of data. Any set of "real" data will have a predictable distribution of first digits. It's called "Benford's Law." This rule has been known since the 1800s, so no doubt MindBridge has brought some more subtle insights to bear on evaluating datasets.
The bank is looking to do a longer experiment with MindBridge, to test its effectiveness with data as it comes in over time.
Simplifying balancing very big books
Settlement is the process of adding up all the money that got spent each trading period and making sure that every account has the right amount of money at the end. For banks, it gets very complicated, as most large banks pay and receive lots and lots of money from each other all day long.
The bank set up an entirely experimental simulation using Ripple to test settlements across two different currencies. It wanted to test a variety of different scenarios, including making sure that a transaction won't go through if there's inadequate funds in the account. As we've previously reported, Ripple is a company that's using cryptocurrency and the blockchain to lower the cost of interbank settlement.
SEE ALSO: Fedcoin, when central banks copy bitcoin
The experiment was a success. It succeeded in all of the scenarios and demonstrated it took fewer steps over all to settle accounts by using the blockchain. Though the note does not indicate an intention to further experiment with Ripple, the bank has indicated its intention to further develop its settlement system so that it can interact with distributed ledger or blockchain technology, as Coindesk reported in April.
When we wrote about Ripple in September, its cryptocurrency, XRP, had a market cap of about $200 million. As of this writing, it's at $6.5 billion, making it the third most valuable digital currency. Seven cryptocurrencies now have market caps over $1 billion.
The bank also partnered with Enforcd to draw insights from past regulatory actions. Regulatory compliance departments can use it to see trends in regulatory action in order to better target advice to their companies. It also partnered with Experimentus to test new software developed by the bank in process.