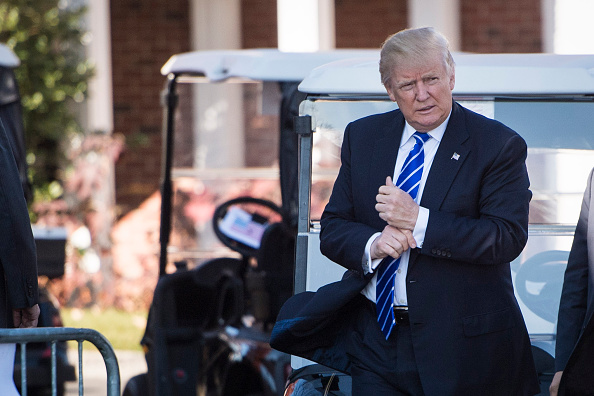 Bedminster is now officially a "residence of the president."
On Wednesday, Rep. Leonard Lance (R-7) announced that the Secret Service has changed the designation of the Somerset County town where President Trump owns his favorite golf club. The designation means Bedminster, which Trump has made a frequent weekend retreat during his young presidency, could get federal reimbursements for security costs when the president visits.
Lance represents the district in Congress and pushed for the U.S. Department of Justice to set aside funding for towns facing higher costs due to the president's security needs.
"I believe the additional law enforcement expenses are a federal responsibility and I will continue to seek parity for Bedminster and Somerset County," Lance said in a statement.
Trump has made four visits to Bedminster since becoming president. Assemblywoman Annette Quijano (D-Union) in March introduced a resolution urging the federal government to reimburse the town for related expenses. That resolution estimated that each visit cost the township and county — or, more specifically, property taxpayers — upwards of $20,000.