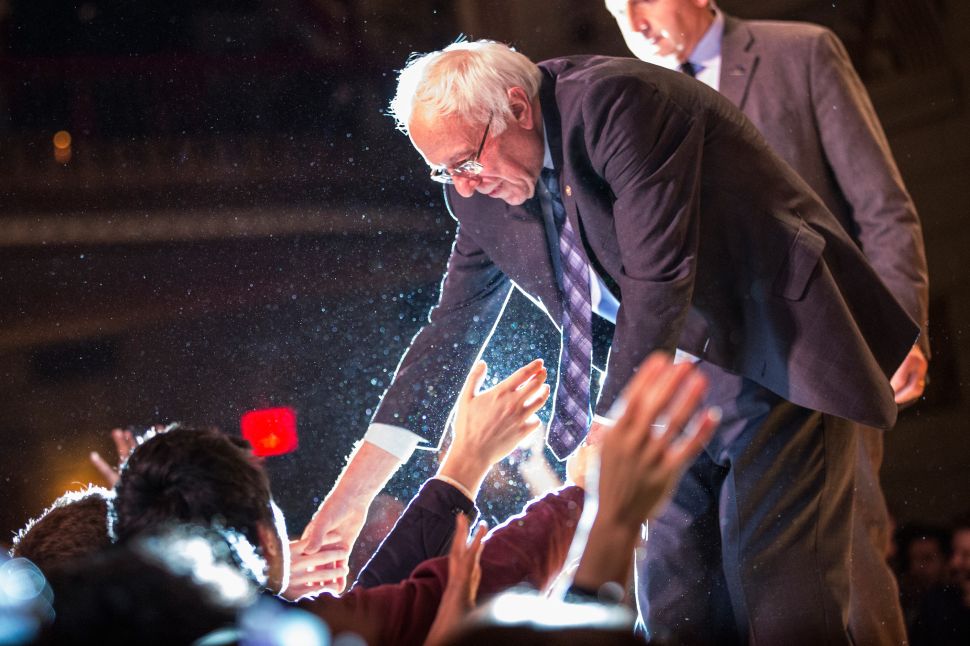 On July 11, Morning Consult released a poll naming Sen. Bernie Sanders as the most popular politician in the Senate, with a 75 percent approval rating. He held a 6 percent lead over the runner up, Sen. Brian Schatz. The rankings were based on over 140,000 interviews conducted between April 1 and June 18, 2017. The latest poll provides further evidence that Sanders is the most popular politician in the country.
A survey conducted by Fox News in March 2017 found similar results. Sanders received the highest favorability rating of nationally known politicians: 61 percent. The runner up was Vice President Mike Pence, whose favorability was 47 percent. A Harvard-Harris survey conducted in April 2017 confirmed these results, with Sanders receiving a 57 percent favorability rating. Hillary Clinton received only 42 percent favorability in the same poll. In April 2017, PolitiFact rated the claim that Sanders is the most popular politician in the country even though he lost to Clinton as mostly true.
As an independent, Sanders has gained significant popularity among voters who feel underrepresented by the Democratic and Republican parties. Sanders' popularity is also on the rise due to millennials' increasing activism. During the primaries, Sanders received more votes from millennials than Clinton and Trump combined across every racial demographic.
Since Clinton's embarrassing loss to Donald Trump, Sanders has led the Democratic Party's resistance to his policies, railing against the GOP health care plan while continuing to push for progressive reform within the Democratic Party. Several establishment Democrats have complained about the ongoing rift in the Democratic Party; progressives remain critical of Democrats who refuse to support policies like a single payer medicare for all health care. The implications of this struggle have manifested in states across the country, from State Democratic Party Chair elections in Florida and California that were manipulated to favor the establishment-backed candidate, to a fight for single payer health care in California that was shot down by corporate Democrats in June 2017.
"Bernie would have won" has emerged as a mantra for the progressive left. Indeed, polls indicate Sanders would have performed better than Hillary Clinton against Donald Trump.
Sanders' image as an outsider appeals to voters who are disenfranchised by the current system. Voters appreciate his sincerity and that he reaches out to voters across the country. The Democratic Party could learn a lot from the way Sanders engages in politics. Instead, it is tied to wealthy donors and lacks a coherent message and set of principles that sets it apart from the Republican Party.