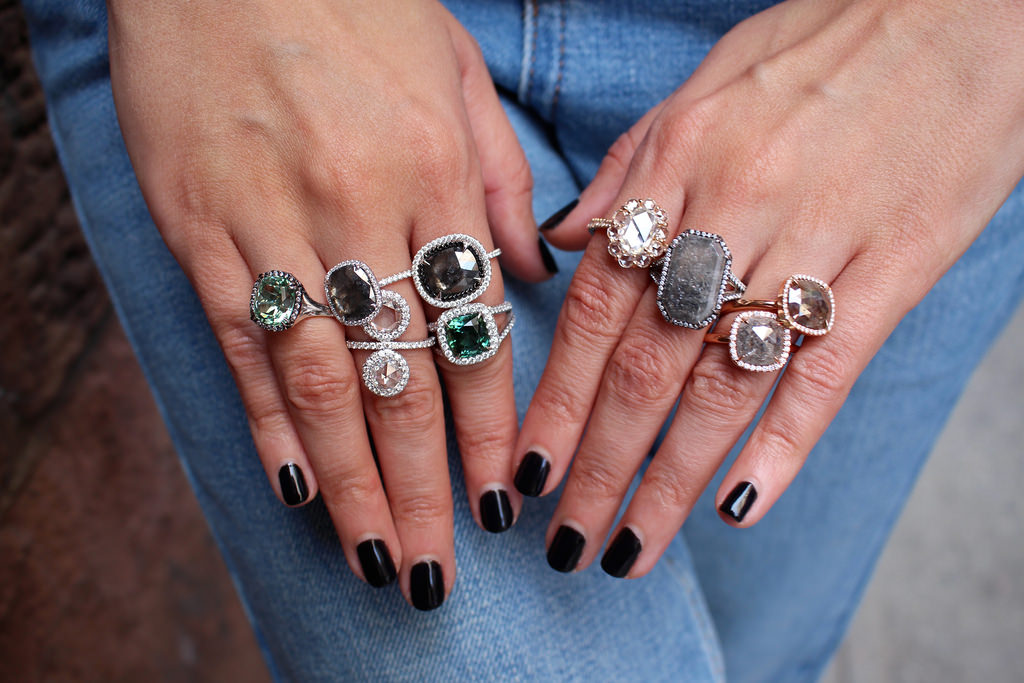 As a jewelry obsessed woman who also happens to wear an engagement ring, I never realized how often I look down at my ring on a daily basis. I peer at it out of habit, I frequently adjust it, and when I'm driving, it's the first thing I notice when my hand is on the wheel. I often see others checking my stone out, too. It is an accessory that we, as engaged or married women, wear every single day—or shall I put it like this: every. single. day. I'm gesturing at the fact that this circular metal and gemstone symbol of love is hopefully going to be a part of your entire life, so it is imperative that it's a ring you love.
I've traveled all across the globe, visited hundreds of jewelry stores and designers' studios seeking out the best in engagement ring styles. I've been following ring trends like they're the latest meme account on Instagram, continually in tune with what's current and popular at the moment. Most women describe their ideal engagement ring with a few choice words, one of them being "timeless." Yes, they want trendy and they want sparkle, but above all, they want something that will stand the test of time.
So here are the top ten rings that are practically guaranteed to feel current a month, a year and a decade from now. You should be able to celebrate your twenty year anniversary while wearing a ring you still adore and cherish. These are the rings that won't leave you scrambling for a redesign just a few years after saying "I do."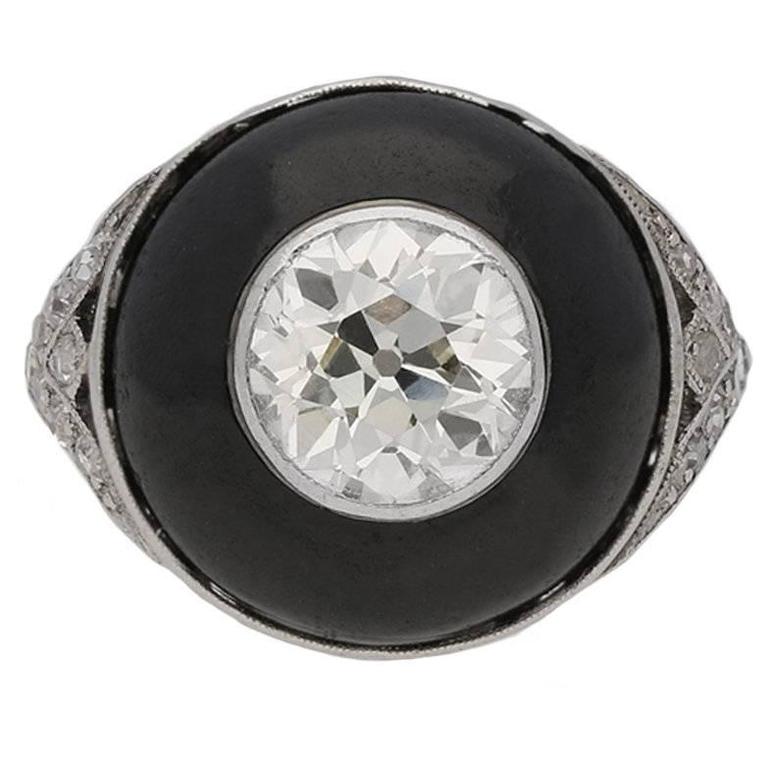 Why It's Timeless: Antique engagement rings are a popular choice, especially since they have that one-of-a-kind factor to them. This one is unique because of the diamond being set in the onyx. And yes, black will always go with everything.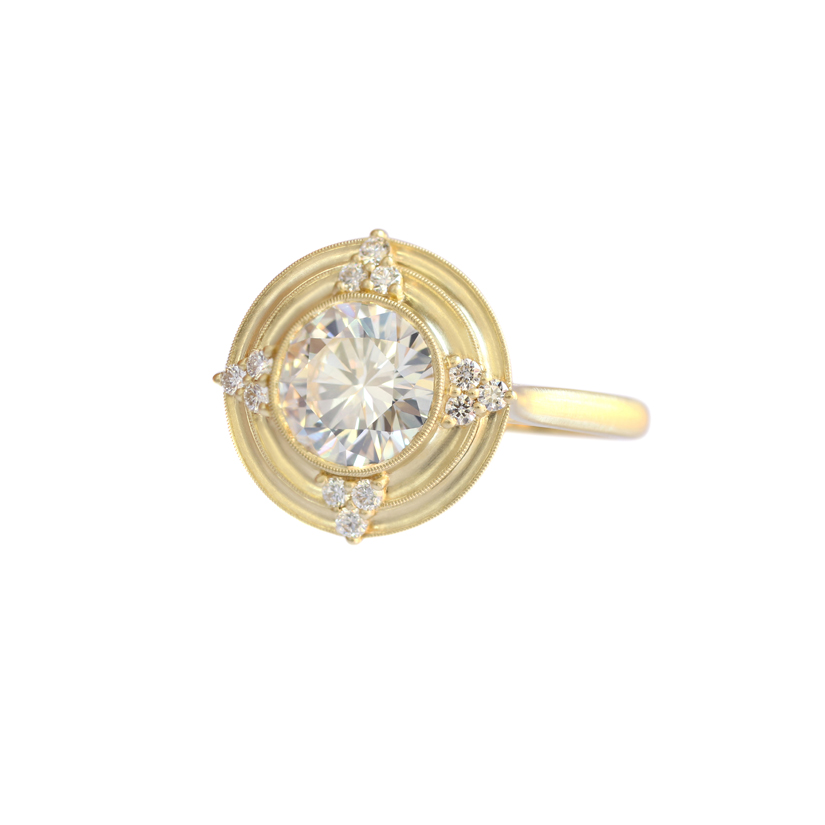 Why It's Timeless: Do you love the halo trend, but want something a little more classic? I've seen hundreds of halos over the years and this one is by far the most feminine and chic. The matte gold finish is a nice touch, but each piece is made to order, so you can decide if you want matte or polished rose, yellow or white gold. Erika Winters even offers this style in platinum.
Why It's Timeless: A kite-shaped diamond will forever be a fantastical wonder. This ring design by Eva Fehren is sleek and makes the wearer look like she's stepped out of the future, so no doubt it will remain timeless for years to come.
Why It's Timeless: The style of this ring is simple, but definitely not boring. You've got a killer center diamond, which is a 2.17 carat stunner, flanked on each side by a baguette cut diamond. Classic? Check. Timeless? Check.
Why It's Timeless: A solitaire is the definition of timeless. However, this one has some design elements that will keep it fresh and unique for years, starting with the cut of the diamond. Welcome to the hottest diamond cut of the moment: the oval cut. The handcrafted split-shank fosters a particular kind of elegance that you wouldn't necessarily see in other solitaires.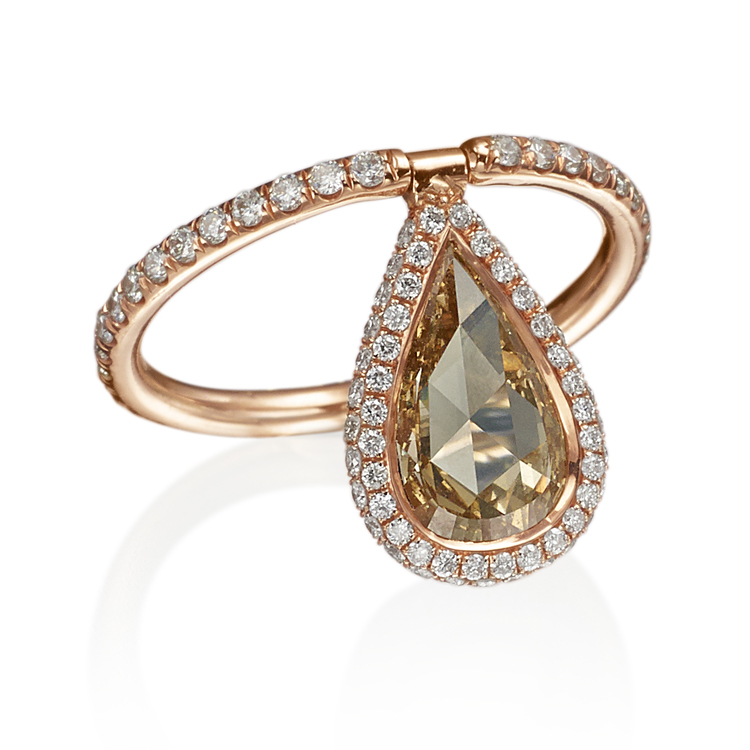 Why It's Timeless: An engagement ring fit for the ultimate "it" girl, the unique dangle style of this pear-shaped stone is unlike anything you'll find elsewhere and the choice of center gemstone is up to you. The best part about this ring? It easily stacks, so matching this Nina Runsdorf stunner with a wedding band will be a cinch.
2.55 ct Oval diamond ring set in platinum and 18k gold from Single Stone available at 1stdibs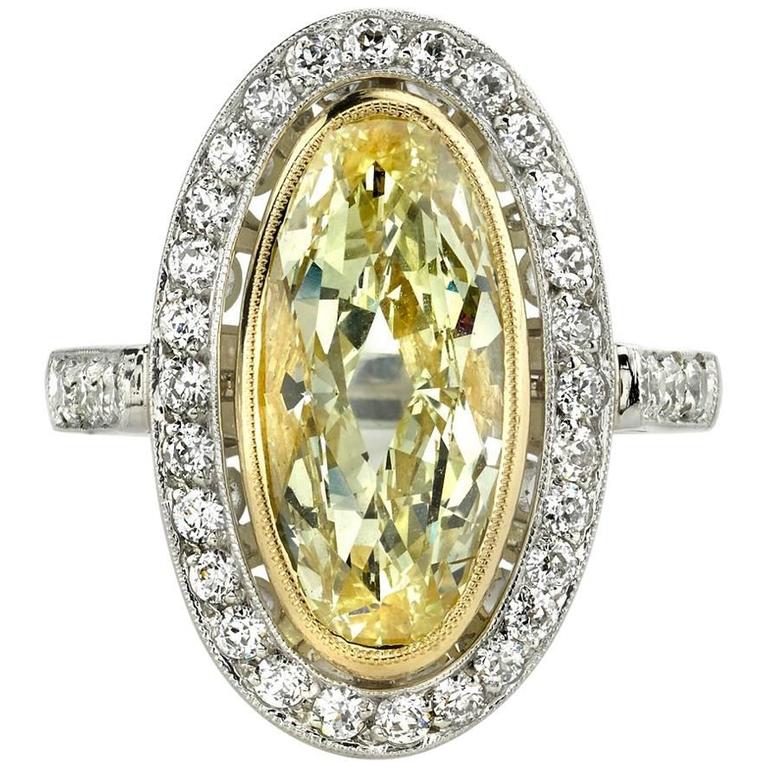 Why It's Timeless: Here's a ring that gives serves up trendy—halo style, oval cut diamond—but it also has aspects that will set your bauble apart from that of the girl sitting next to you. The color of the diamond is considered yellow, although not a "fancy" yellow, based on the GIA grading scale. Another aspect that you'll love over time? Its low profile, making it easy to wear and incorporate into your everyday routine.
Fluted split ring set with upside down diamond from Tejen Collection
Why It's Timeless: The combination of the upside down diamond with its sharp pavilion as the focal point and the classic design of this ring make it very futuristic. This piece is also created with Fairmined gold; an eco-conscious choice in the world of gold mining.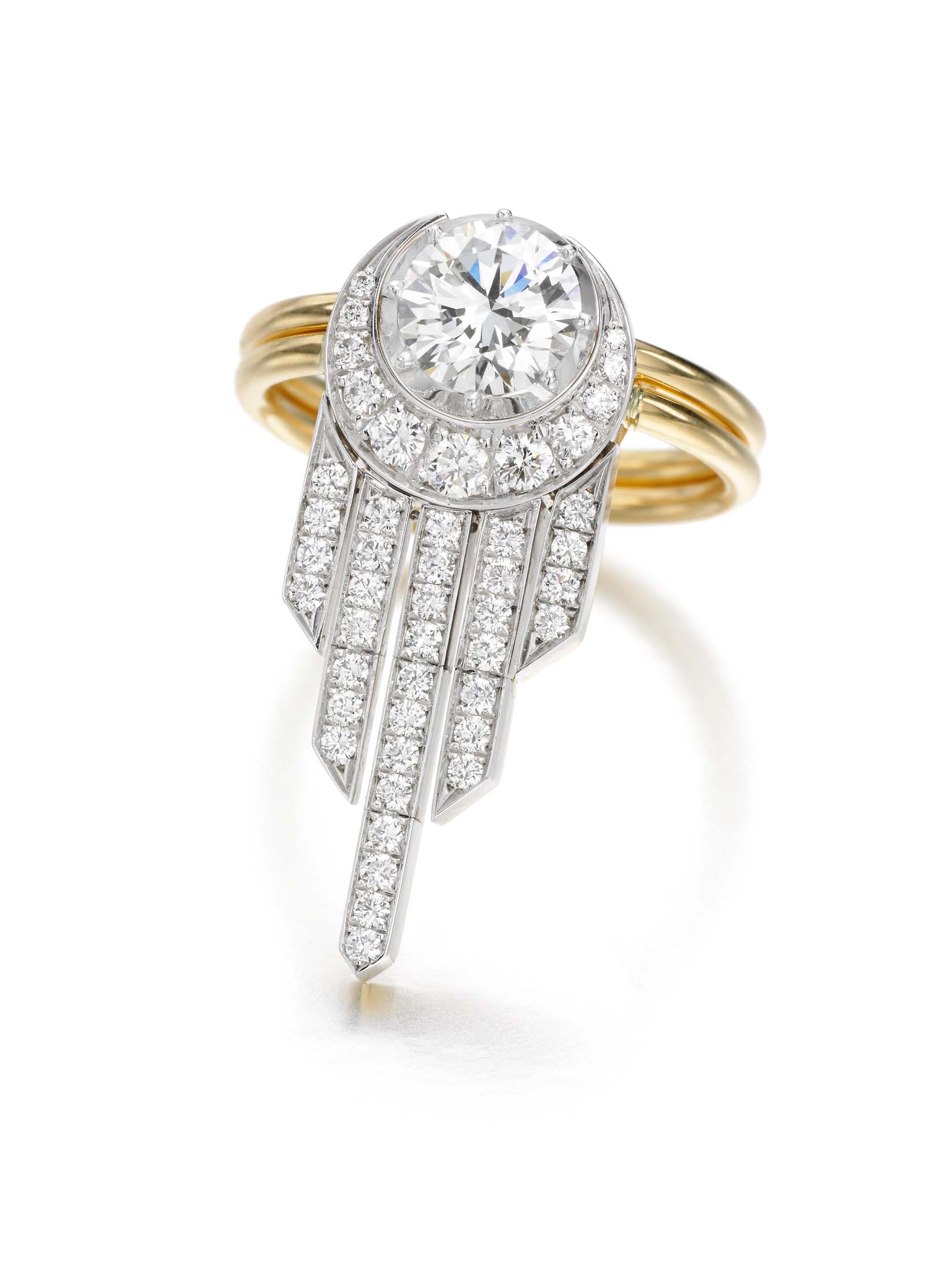 Why It's Timeless: Watch a solitaire diamond ring transform from ordinary to extraordinary with the newest ring jacket from Jessica McCormack. It is like adding a comet's tail to your diamond. The genius of these ring jackets is that your solitaire remains untouched, and as timeless as ever.
The Vega ring set with a round rose cut diamond from Vale Jewelry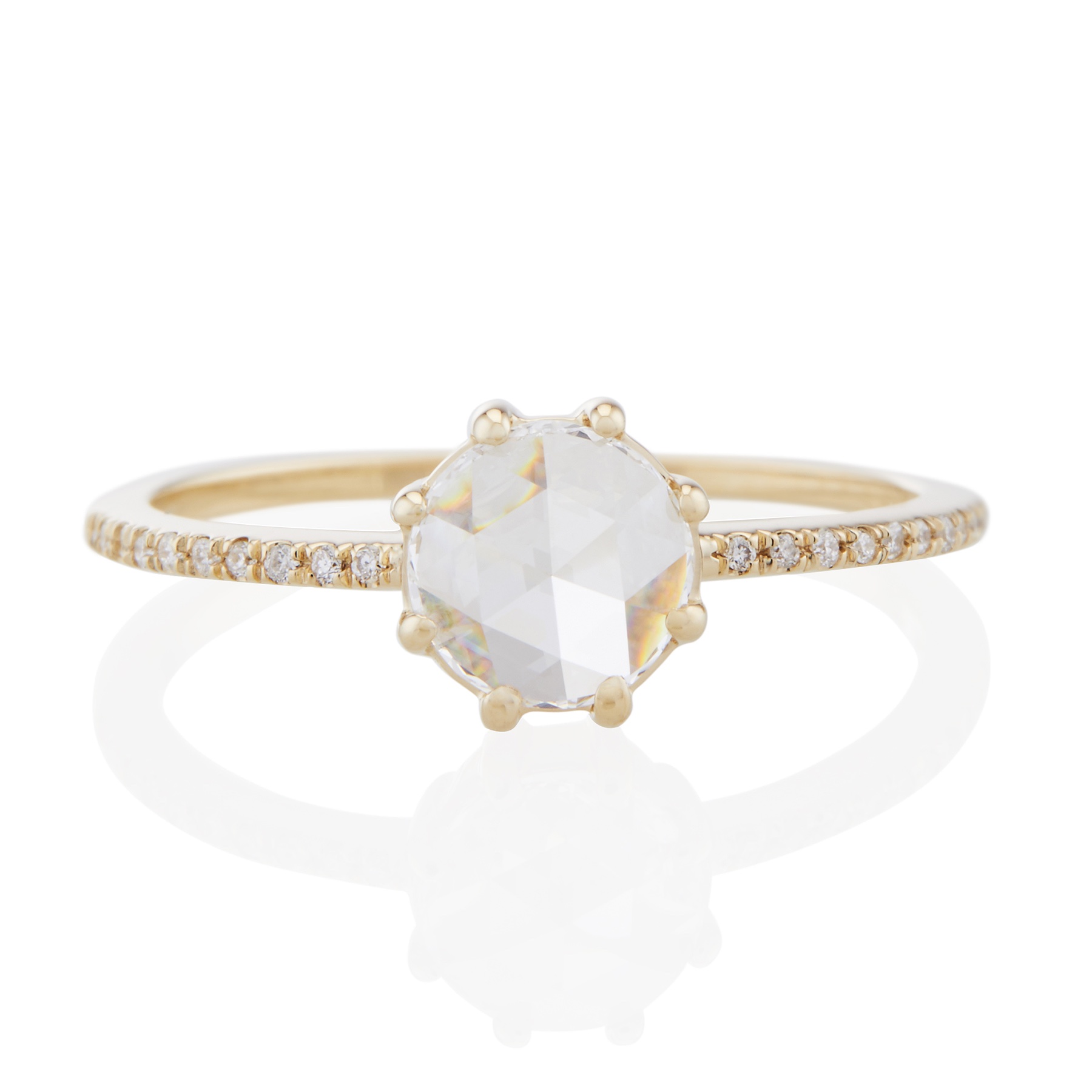 Why It's Timeless: Low profile, chic, and minimal — everything about this ring is a bride's dream. The simple diamond setting looks delicate on the finger and is ideal for those who love a less is more look. The round rose cut diamond is rather unique, too.