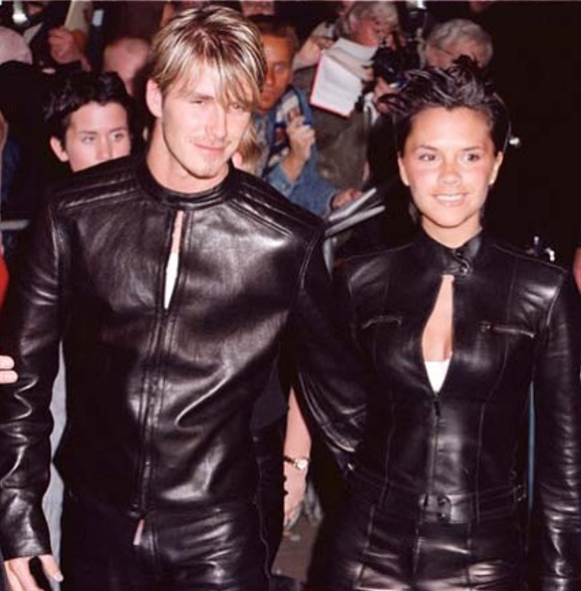 Scroll down for the best celebrity Instagrams this week, from Victoria Beckham's post for her and David Beckham's wedding anniversary, Gal Gadot's throwback glamour shots and Cristiano Ronaldo welcoming his newborn twins onto social media. Lily Collins and Emily Ratajkowski went to Paris for the couture shows, while Reese Witherspoon and her daughter Ava Phillippe celebrated July 4th in red, white and blue. John Legend is on a family trip to Bali with Chrissy Teigen and their daughter Luna, Selena Gomez is still posting about her upcoming single and Nina Dobrev is very excited about Jessica Stam's pregnancy.
Gal Gadot
The Wonder Woman star shared a glamorous #TBT photo, with two different photos from the same shoot.
Cara Delevingne 
The model and actress, who stars in Luc Besson's upcoming film Valerian, shared a photo with Natalie Portman, who made her debut in Besson's Léon: The Professional at the age of 11.
Selena Gomez
Selena Gomez is still teasing new material for her upcoming album.
Nina Dobrev
The former Vampire Diaries actress celebrated model Jessica Stam's pregnancy with this snap.
Cristiano Ronaldo
The Real Madrid is now the father of twins, as well as his seven-year-old son, and uploaded this photo with his oldest child where they're both holding the newborns.
John Legend 
He posted an adorable snap of Chrissy Teigen and their daughter, Luna, on vacation in Bali.
Reese Witherspoon
Of course Reese Witherspoon celebrated the 4th in the perfect red, white and blue outfit, along with her mini me daughter, Ava Phillippe.
Victoria Beckham  
The fashion designer celebrated her anniversary with David Beckham, complete with a throwback photo to their wonderfully '90s wedding.
Lily Collins 
Lily Collins posted a photo from the Chanel couture show in Paris.
Emily Ratajkowski 
And Emily Ratajkowski continued her European retreat with a stop in Paris for the couture shows.
Via visual intelligence platform Dash Hudson.