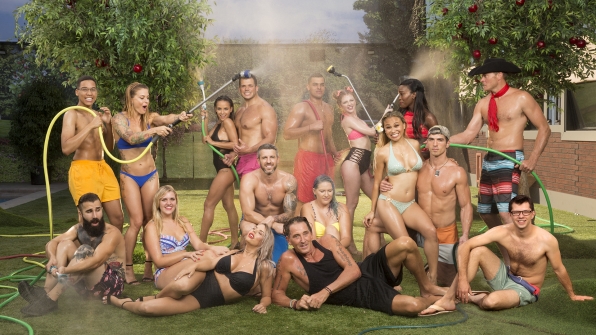 It's hard being the new kid. Showing up fresh, not knowing anyone. Finding your footing in a new place. It's a difficult situation to find yourself in real life. And it's what the first week of Big Brother is all about. Several strangers placed into an intense televised competition, some of them thinking that maybe they have an idea of what to expect after years of watching from home.
But there's no way to be prepared. Not until Julie Chen brings you to that stage with your bag and your key and lets you loose on the inside. The only people that know are the ones who have done it before. Over the last few seasons, the show has brought back some fan favorite returning players who generally outperform their newer counterparts. You know why it's easier for the vets? Because even if you still have to expect the unexpected, it's still familiar ground. You've showered in that stall (hopefully), and you've cooked in that kitchen, and you've seen someone get backdoored, and you've been on television and know how your life has changed. There's a reason Mike Boogie, Rachel Reilly, and Nicole Franzel won seasons 7, 13, and 19 on their second try. And Dan Gheesling took it all the way to the final two during his encore run. Repeat players have an advantage. And they're extra fun to have around.
Last year I was new. It was my first time at the Big Brother Premiere Party, an annual event originally started by Big Brother 13's Adam Poch to give back to the fans. More recently, he teamed up with Joe Michael and the Big Brother Group, where the party has really taken off. This year they needed yet another larger venue and packed the big main room at Slate—a New York City nightclub. Last year, I was playing Big Brother at the party. This year, I was a returning guest and it made it all the more easier.
I've said it before but I need to reiterate it: The Big Brother superfans are my people. This is a no-joke group of dedicated viewers who spend hours every day watching live feeds, writing recaps, filling forums, maintaining the knowledge, tracking strategy, and on and on. When you meet them in public, their passion is palpable.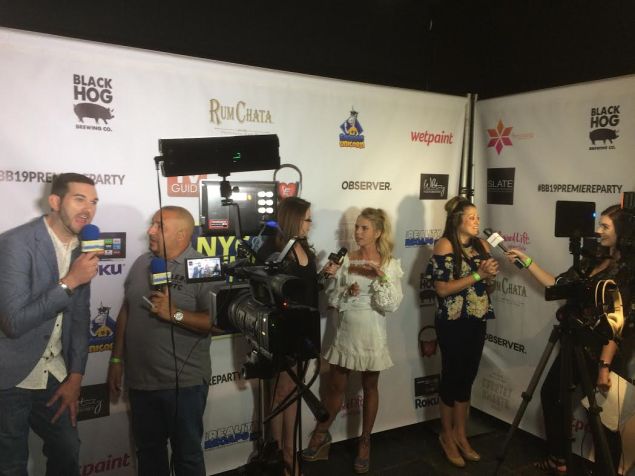 The nice thing about covering Big Brother aside from getting these fire recaps out into the world is having press access to all of the former houseguests at the party. We had our own press area this year in which to conduct our very official interviews. Cameras and mics were set up. Interviews were given. Questions were asked. I saw Monica Bailey from season 2. I had met her last year and she remembered us talking back then—the party fell on her birthday a year ago. Monica is still watching the show, still happy to meet the new houseguests, and still loves getting together with the East coast group of her BB family.
The area started to fill up as houseguests were being brought in. I got to catch up with the Portuguese Princess from Providence herself, Michelle Costa from season 10. I also met Michelle last year and watched the premiere with her and Mama Costa who also came to the party both times I was here. She's one of the most fun people to see every year and also is the dopest follow on Twitter if you're looking for great Big Brother insight while the show is on.
A highlight for me was getting to meet Jozea Flores, one of the most entertaining houseguests from last season. Jozea dubbed himself "The Messiah" of the house, a nickname that still follows him around—it was printed in the party's program. "That's not my name," he joked when I showed it to him. Jozea asked me to record him with his phone while he was doing an interview for his Insta story and I was like "cool but if you get texts while I'm holding it, I'm going to read them." Luckily, for both of us that didn't end up happening. Jozea was wearing such fantastic Gucci loafers, I made him take a picture with me to get them in there.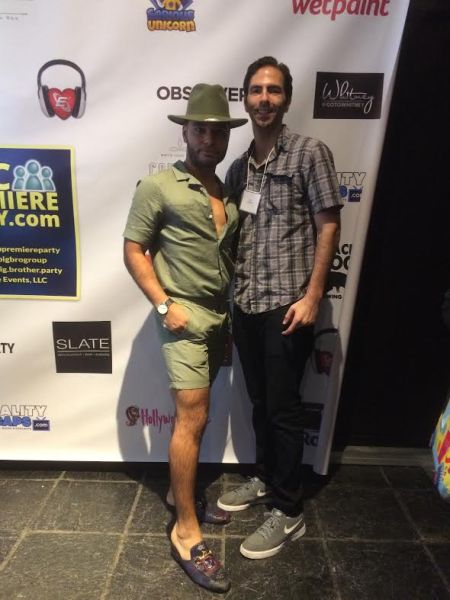 Shortly thereafter, I met Kryssie Ridolfi from Big Brother OTT and her bandmate Mike Skull. They have a punk band called Evil Engine and part of why Kryssie went on the show was to promote her music. Also, part of the reason she was in New York aside from the premiere was to play a show at Webster Hall the following night. Their band sounds like classic California skate punk—like X meets Bad Religion. Definitely check out their new single Ugly Public. We started naming off all the same bands that we liked and just like that I decided who I wanted to align with for the evening. It seemed a little surreal for Kryssie to have people coming up to her asking for autographs and pictures but she told me how grateful she was for anyone who is a fan.
Danielle Lickey, also from Big Brother OTT on the other hand seemed completely comfortable in this situation. "Did you ever think this would be your life?" I asked her. "I was built for this," she said with a smile, reaching for a fans program to sign. The joy on the faces in the crowd as they took selfies with their faves was reflected in Danielle's face every time a fan approached with a compliment.
As we got closer to eight o'clock and showtime, we filed into the VIP area where we would be able to watch the show with the houseguests. I was standing next to Corey Brooks from Big Brother 18 who is very tall and quite a dreamboat in real life (although I still stand by my theory that Corey is a 12-year-old kid who found the Zoltar Speaks Fortune Teller machine from Big and then wished to be big, like the kid from Big and then became big and went on Big Brother.) Across the room was reigning champion Nicole from seasons 17 & 18 sitting with Victor Arroyo and Paulie Calafiore also from 18. Glenn Garcia from season 18 walked by and I said "this is very strange because the last time I was here we were about to watch your episode premiere and now you're all here. You know a lot of the party was rooting for you that first night." Glenn was eliminated on that first episode. "I know. I never actually got voted off. Just eliminated," Glenn said. I know Glenn. I know.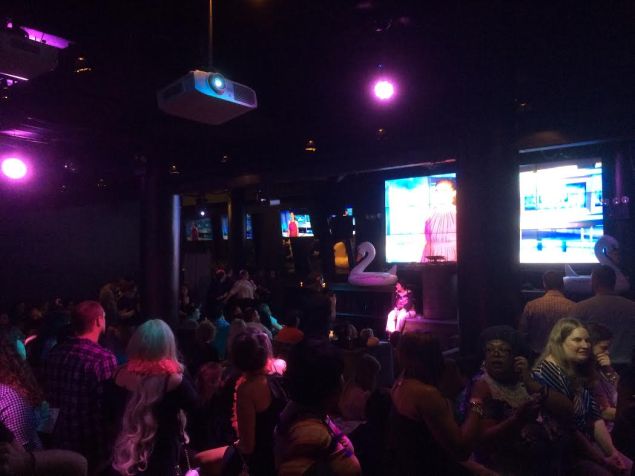 Once the episode started, the crowd went wild. It looks like a great cast. You got a weight trainer dude, Mark, who loves 50 Shades of Grey (same as me), an older Boston guy with the good accent, Kevin, who looks like old Ronald Reagan had a son with young Ronald Reagan, a bodybuilder named Christmas who somehow already this week destroyed her knee, Jason the cowboy hat wearing rodeo clown, Dominique who is a nuclear engineer, Josh who immediately in the first week has had like 45 crying breakdowns, a dancer named Raven who hunts for ghosts, and Cody, a marine who looks like an even more intense John Stockton. Plus, lots of other real characters.
But most importantly, after a temptation was taken, your boy, my boy, all of our boys in friendship, Paul from last season was let back into the house. The crowd went wild, especially Victor who was Paul's #1 ally last season. Not everyone was thrilled though. Our host, Adam, who played with returnees on his season knows that it changes the way the game is played. I do too. After being back at this party for a second year, I know it's not the same game at all. And I'll be back as long as they keep having me. It's the absolute only way to fully experience the premiere properly. Third times a charm!