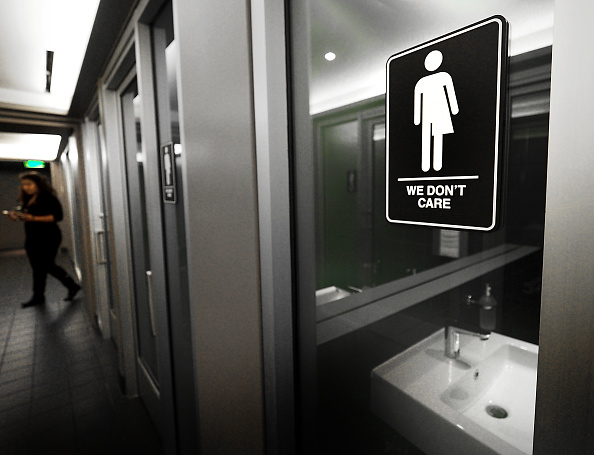 New Jersey law could soon bar school districts from assigning transgender students to use bathrooms and locker rooms that go against their gender identity.
The state Assembly last week gave final passage to a bill (A4652) that would create new protections for transgender students in New Jersey, requiring the state education commissioner to establish guidelines for schools handling name and gender identity changes, ways to ensure pronouns properly correspond to gender expression, and procedures to allow students to participate in activities that correspond to their gender identities.
If the bill were enacted, transgender students could no longer be forced to use facilities or participate in activities based on restrictions due to their birth sex. Schools instead would have to provide "reasonable alternative arrangements."
State Sen. Teresa Ruiz (D-Essex), chair of the  Senate Education Committee and one of the bill's prime sponsors, said the legislation was "critical to making sure that students are protected from discrimination and have a safe and productive environment in which to learn."
"All of our children deserve to be treated with respect and dignity, and that means having the regulatory framework in place to be sure that our schools are safe places and have supportive environments for all students," Ruiz said.
The Senate passed the bill last month in a 25-10 vote, while the Assembly vote last week was 59-15 with three abstentions. In both houses, the bill had bipartisan support. Most Republicans voted no, and a few Democrats abstained or voted no.
Gov. Chris Christie has the choice of signing, vetoing or suggesting changes to the legislation. Last year, after North Carolina passed the controversial "bathroom bill" that barred transgender people from using public restrooms corresponding to their gender identity, Christie said it was likely not something that he would consider for New Jersey.
Christie's office declined to comment on the New Jersey legislation, indicating it was under review.
Other provisions of the bill would permit the creation of LGBTQ student clubs, allow students to dress in accordance with gender identity, issue school IDs corresponding to their gender identity as opposed to birth sex and ensure that school counselors are knowledgeable about issues relevant to the transgender community.