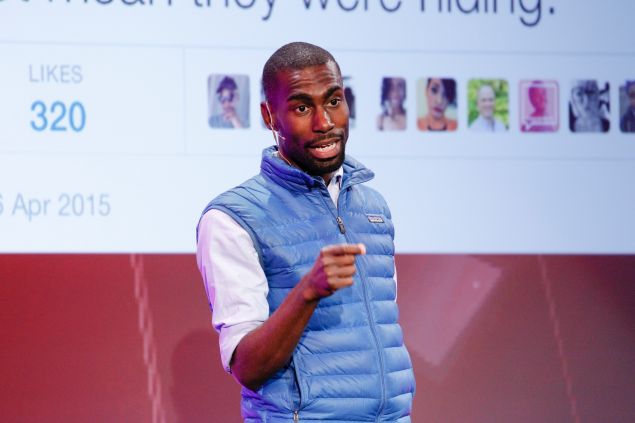 GoFundMe is often used to finance feel-good projects like helping terror attack victims, supporting teachers and exposing young people to the arts. So why is it currently hosting a campaign to pay for lawsuits against Black Lives Matter?
Personal injury lawyer Donna Grodner is representing Baton Rouge police officers in two separate lawsuits against Black Lives Matter in general and activist DeRay Mckesson in particular—both parties are named in both suits.
The first lawsuit was filed in November on behalf of an unnamed officer who says he was injured during a protest against the Alton Sterling shooting. The second was filed last week on behalf of another unnamed officer who claims McKesson and BLM incited violence which led to a gunman attacking Baton Rouge officers last summer—three policemen were killed.
Grodner needs to raise $20,000 to pay for the two cases, and so decided to turn to crowdfunding. Over the weekend she set up an account on YouCaring, a site which bills itself as "Compassionate crowdfunding–optimized for success." But YouCaring determined that Grodner's campaign did not align with its mission, so her fundraising page was removed from the site Sunday.
"We are not the right platform to air grievances, or engage in contentious disputes or controversial public opinion," YouCaring chief marketing officer Maly Ly told PBS NewsHour. "We exist to empower people and communities to rally positive financial, emotional and social support."
Not to be deterred, Grodner started a GoFundMe campaign on Monday, which remains active. GoFundMe spokesman Bobby Whithorne confirmed Grodner's fundraiser does not violate the site's terms of service.
"Police officers in Baton Rouge have been seriously injured by militant protesters and activist(s)," Grodner's pitch reads. "Black Lives Matter has been named in the lawsuit. Please give to help raise money to fund the prosecution of Black Lives Matter to hold them responsible for the injuries they caused whether in whole or in part through its anit-police (sic) agenda."
So far, it seems Grodner's plea is falling on deaf ears—the campaign has only raised $75 toward its $20,000 goal.
Grodner did not respond to an Observer request for comment.
When contacted by the Observer about Grodner's online tactics, Mckesson reiterated that "These lawsuits are baseless."