Some people might think that after an apartment has been languishing on the market for nearly two years, a price cut is the next move. Bobby Flay, however, has chosen a different route when it comes to his duplex at the Chelsea Mercantile.
The saga of the celebrity chef's three-bedroom, three-bathroom condo at 252 Seventh Avenue began back in October 2015, a few months after he and Stephanie March finalized their divorce.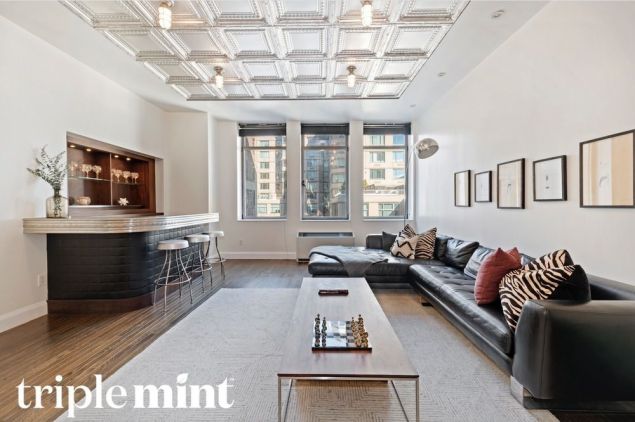 The 3,256-square-foot abode appeared on the sales market with a $7.95 million price tag attached; alas, not even the listing's fawning over the "spectacular open kitchen designed with and for a PROFESSIONAL CHEF" managed to ensnare a buyer.
Flay did lower his expectations at this point, decreasing the price down to $6.995 million, while also offering the home on the rental market for $225,500 a month in January 2016. By October, he secured a rental tenants, and shortly thereafter removed the sales listing. That is, until February this year, when the apartment reemerged with an ever so slightly increased $7 million price tag attached, as well as a brokerage switch from Corcoran to TripleMint.
Perhaps Flay is finding renewed interest in the apartment, which is on the eighth and ninth floors of the Chelsea building, as he's raised the asking price to $7.25 million—per the listing photos, it doesn't appear any interior work has been done, aside from a few minor décor changes.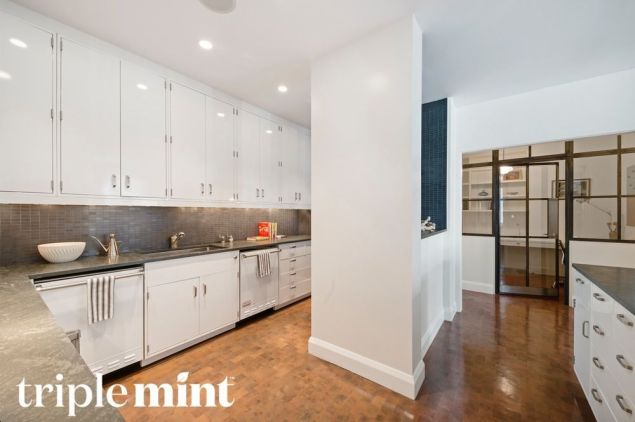 There's a line of custom built-ins along the entry wall, as well as five windows in the living and dining space, according to the current listing. The master suite contains two walk-in closets and a "glorious" five-fixture bathroom, while the open kitchen has a "thoughtful design," which is "perfect for anyone who loves to cook and entertain," and now makes no mention of the present owner's profession.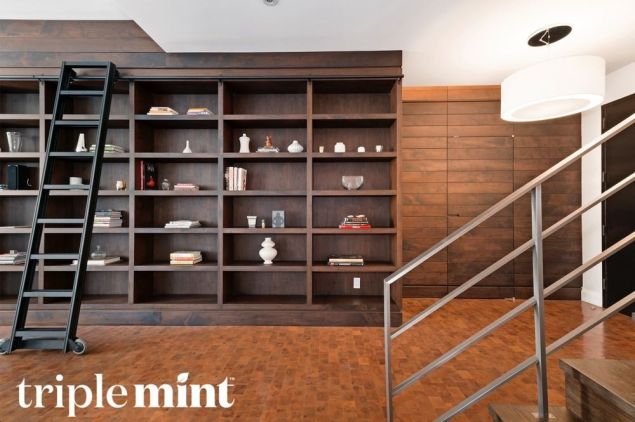 Flay isn't the only famous face to once call the Chelsea Mercantile home, though Katie Holmes famously camped out in a penthouse there post-Tom Cruise split, and Lance Bass once owned a condo there. Nick Jonas reportedly rented an apartment in the building from hockey player Scott Gomez, the very same one that Marc Jacobs once rented…before Jacobs moved into his glamorous West Village townhouse.