By CHLOE. now has both competition and company from its own creator.
The Sosta is a brand new fast-casual Italian restaurant serving fresh, house made pasta and cheeses daily. But most importantly, it has the Instagram-friendly touches that by CHLOE's co-founder and creative director, Samantha Wasser, has perfected. And yes, that includes neon signage and millennial pink accents.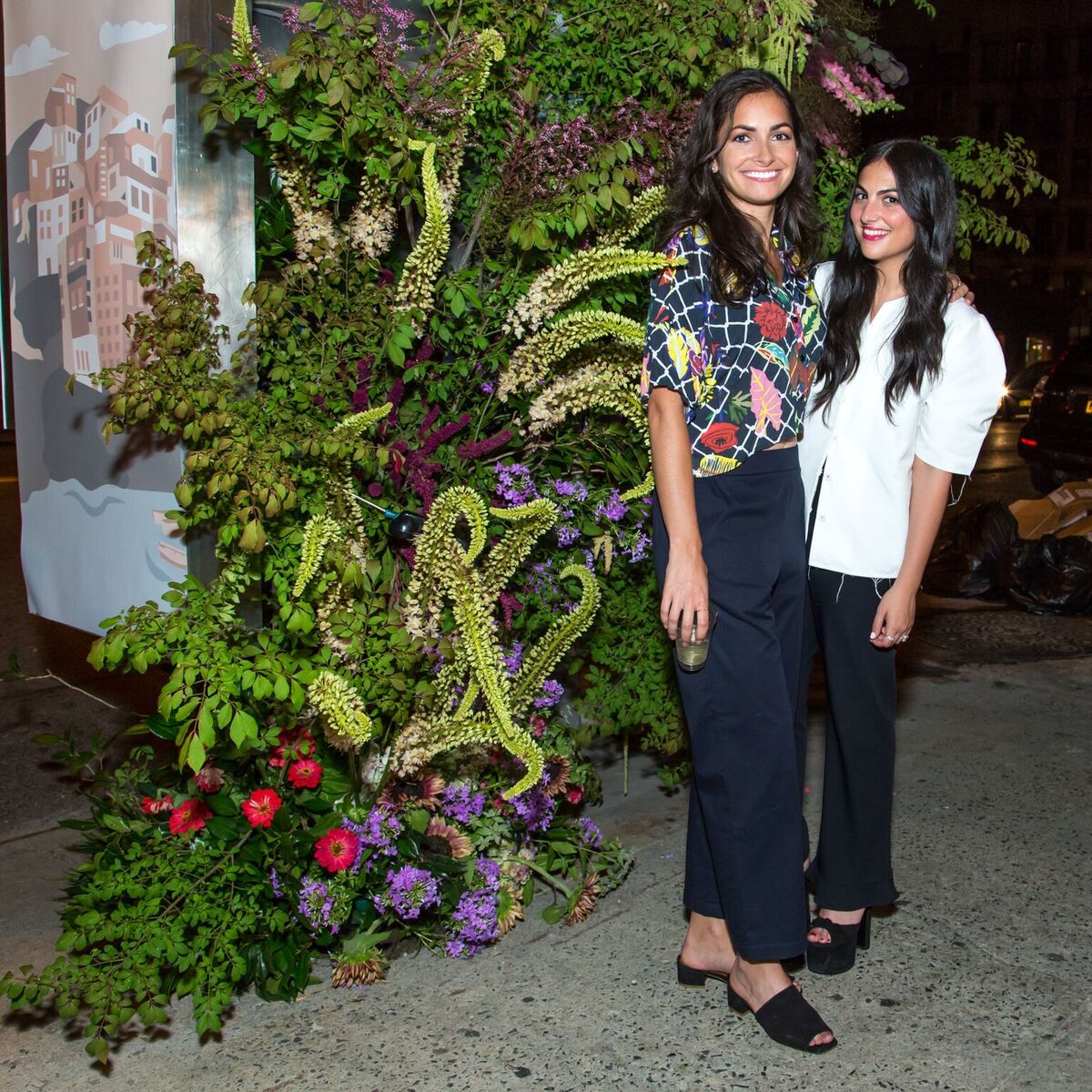 "We make the pasta, the sauces, the dairy, all the cheeses—so even though it is Italian, it's very light. It's not heavy—and we really wanted a design to reflect that," Wasser told the Observer during the restaurant's wild opening night party.
The former hardware shop on the corner of Kenmare and Mott now boasts marbled tables, and they were all swarmed with trendy 20-somethings in off-the-shoulder ruffled dresses on Monday night. All were eager to Instagram the neon sign proclaiming "Mangiamo, Baby!" (translating into "We Eat") before the rest of the similarly dressed New Yorkers captured the moment.
Even the bathrooms were designed with social media stardom in mind. "We've got mirrors back lit with pink neon, so we're probably going to get lots of Instagram moments there," Wasser warned.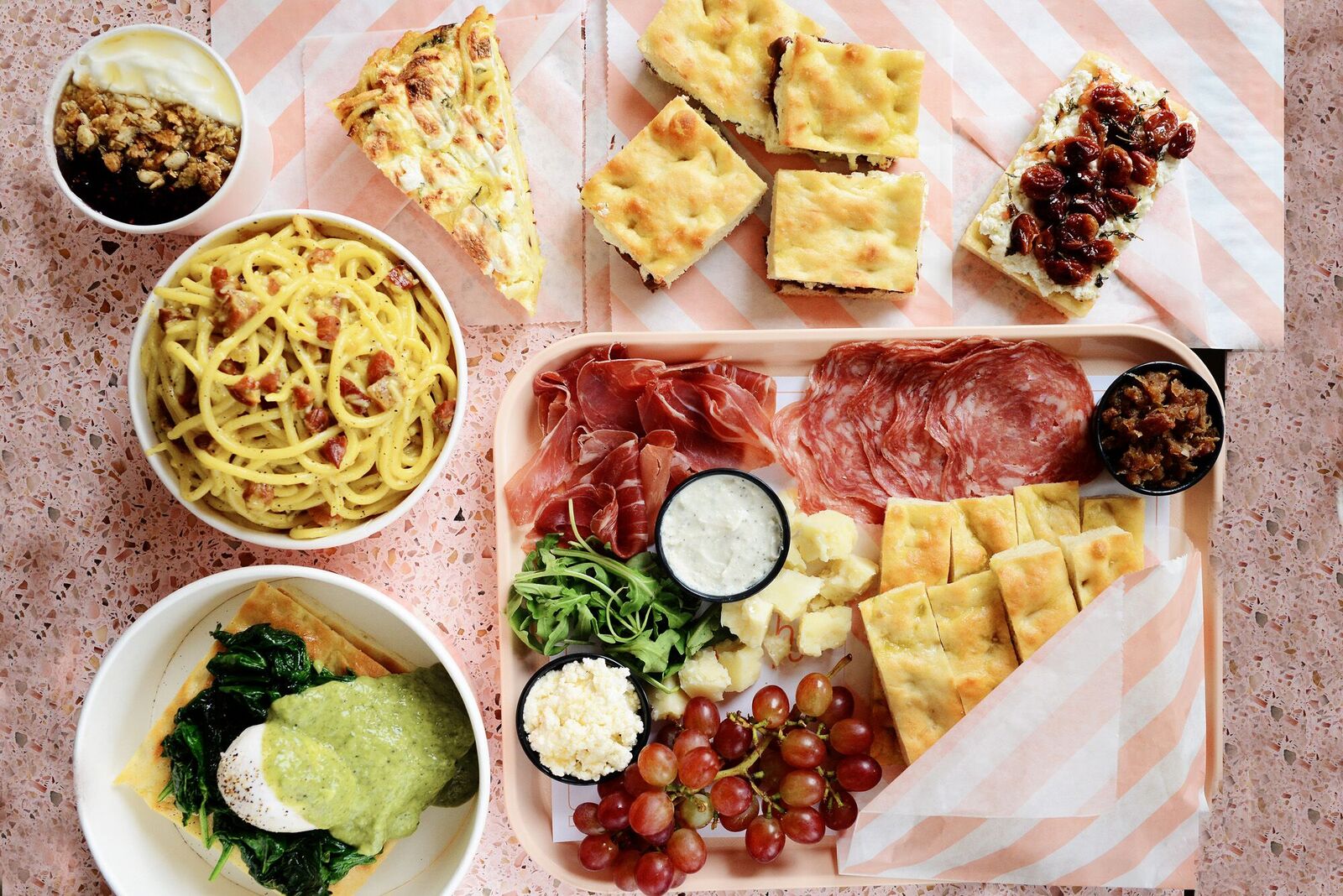 "We really wanted to make it as authentic to Italy as possible," Wasser said of the menu, including fresh focaccia and Italian wines. Executive Chef Ali LaRaia, who spent time in Italy perfecting the recipes just like Master of None's Dev, agreed wholeheartedly. The chef, who previously founded an all-natural boutique cookie company, is focused on using whole foods to create a guiltless menu. It's not gluten-free and vegan like by CHLOE., but the pasta dishes aren't as rich as other go-to Italian restaurants, which is ideal for an area packed with trendy workouts.
Still, it's not the only millennial pink Italian restaurant on the block, quite literally. The ultra trendy Pietro Nolita is about a block away (although their reviews leave much to be desired) and late night fashion spot, The Flower Shop, is within walking distance. But their particular shade of millennial pink is unique— Wasser created a custom color for the terrazzo specifically, because it photographs well.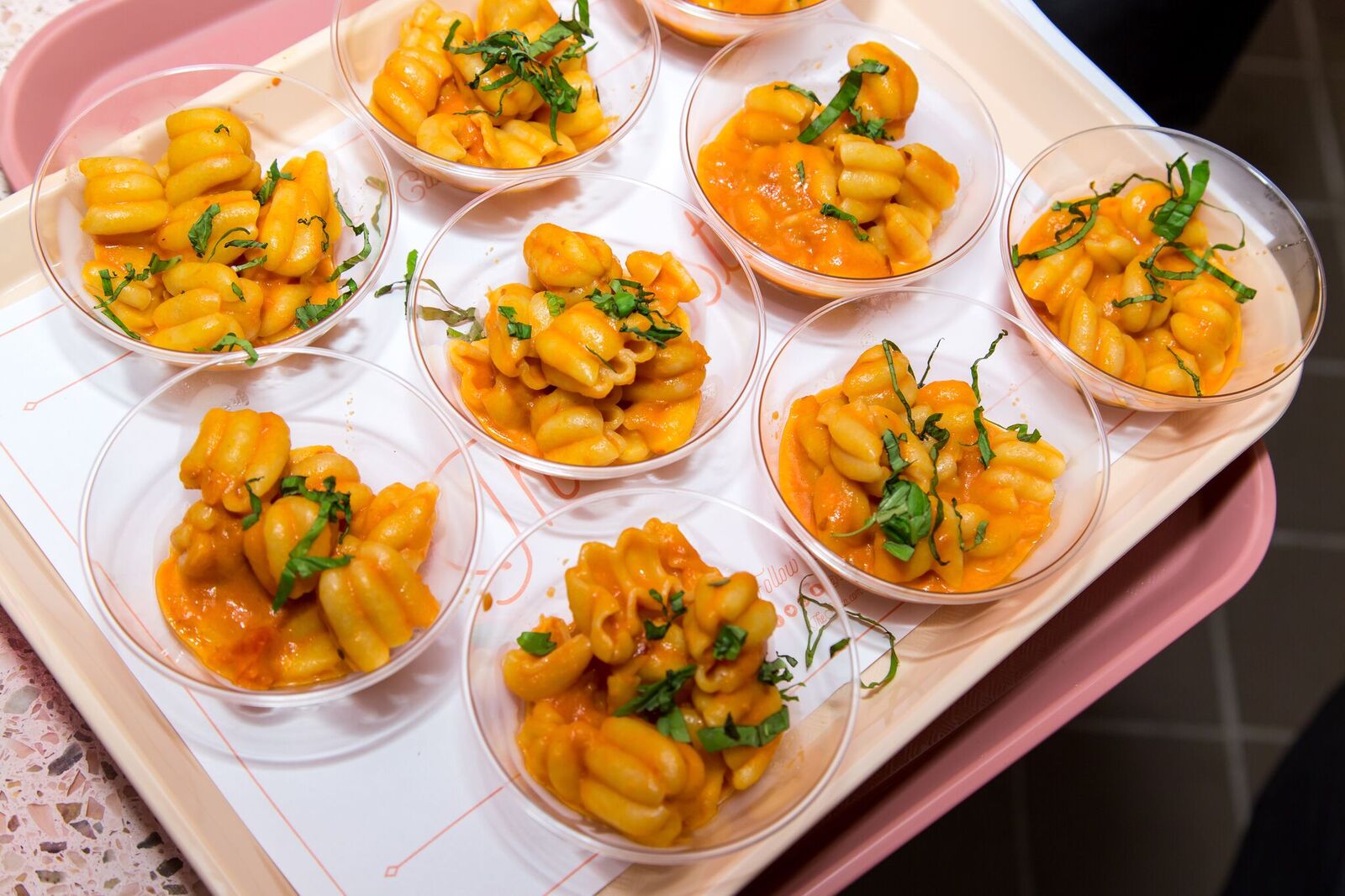 Wasser is eager to see what patrons photograph and already has some favorites herself. Each pasta has a different shape to pair with the sauce, but a favorite is the Zucca Vodka, with flower shaped pastas filled with caramelized onion, vodka, cream and fresh basil, equal parts spicy and sweet.
"The pasta itself is really beautiful, the salads are really composed, so the food is very photogenic," Wasser confirmed. Unsurprisingly, the Instagram page is already flooded with photos of influencers posing by the neon signs, pink pasta bowl in hand. Prepare for the pink trays and neon signs to invade your feed all summer long.