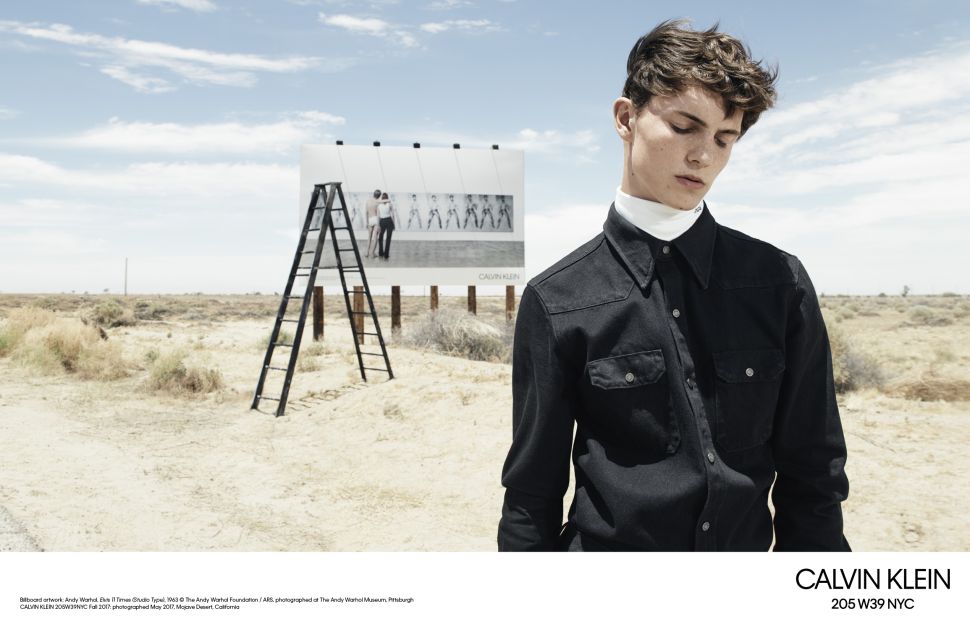 The latest ad campaign from Calvin Klein might not be eco-friendly, but it does prominently feature the concept of recycling. See, the cast of 22 models (including one America's Next Top Model alum and a slew of fresh faces) hit the California desert in the modern Americana designs from Raf Simons. They are strolling, strutting and posing on an idle highway, with a backdrop of dusty mountains and sparse vegetation—we imagine a tumbleweed or two had to be photoshopped out of the frames captured by photographer Willy Vanderperre.
However, it's the billboards on the side of the road that bring the whole recycling concept into play. The images of models clad in white Calvin Klein underwear or dark wash jeans, while observing artwork by Andy Warhol, Richard Prince, Sterling Ruby and Dan Flavin, are actually part of last season's campaign. Those images were also shot by Vanderperre, and released in February 2017. Calvin Klein erected these billboards just a few days before this shoot and as the brand puts it, the purpose of these images is to study the dichotomy between "the real and the imagined."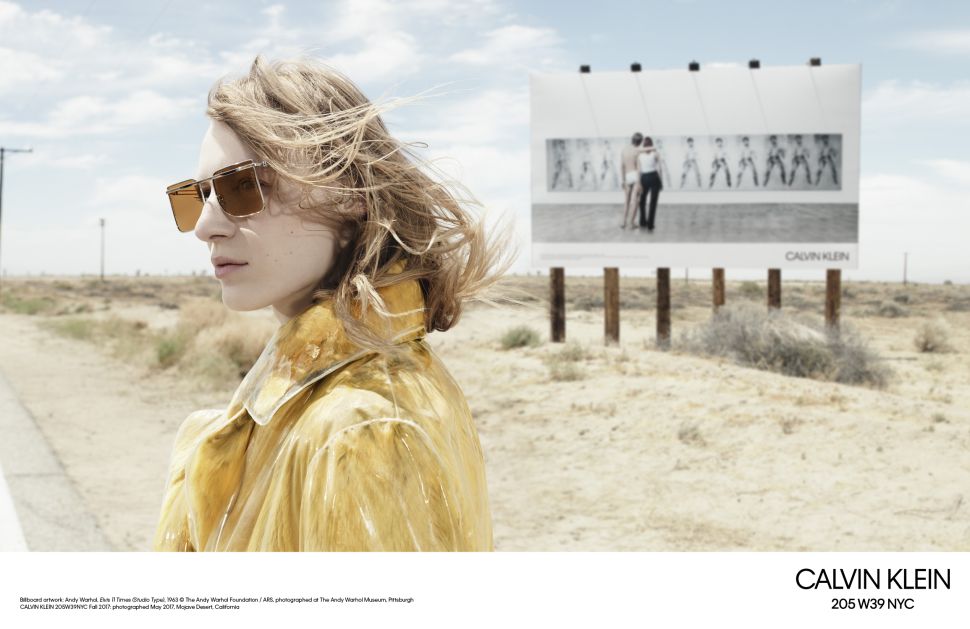 This time around, the models are wearing proper outfits, finished off with some seriously envious cowboy boots—save for one lone underwear model. Seeing this season's yellow faux fur coat, protected by a layer of plastic, in the middle of the barren wilderness definitely helps bring Simons vision of a romantic view of America to life.
Even if you tried, you probably couldn't miss out on these ads, as Calvin Klein aims on delivering 850 million impressions of it across 22 global markets, via print ads and even more billboards. These will be, perhaps, the most meta ads of the entire season.