The waters around the Med's most glamorous island are notoriously choppy but what's a little queasiness between A List friends? In Ancient Roman times, the Emperor Tiberius decided to quit Rome and rule from Capri. Smart Emperor!!! He was also known for throwing his wives off the soaring cliffs when he tired of them. Gruesome, but Capri is peppered with legends dark and light, ensuring it remains an A -List destination to this day. Thanks to its remote location, soaring cliffs, emerald waters, luxury boutiques and fabulous hotels, Capri will always endure. After all, how can you go wrong in the land of grottos, gelato and jewelry?
No. 1 A List Capri Rule
Don't make a mistake… make reservations! And honor them. After spending every summer on Capri since I was a teen, my number one piece of advice to a first time visitor is to make and honor reservations. The caprese take reservations seriously. They will hold your lounge chair and your table at the hottest restaurant– and since it's their high season, they will be greatly disappointed if you do not show up or do not have the manners to cancel. Return guests who honor reservations and tip well, will often get the best spot at the beach club and the finest table in the restaurant. It's not only about money but about respecting their season to earn a living.
BEACH YOURSELF
If you've ever been in Capri's main square in the middle of the day, when all the trippers overwhelm the sleepy island, one might agree that it's not exactly a relaxing idyll. Locals and those staying in the hotel zone bypass the crowds for the beach during the day and only venture up to town when every tour guide has departed back onto the cruise ships. Capri boasts a number of chic beach clubs, the best of which cater to the high end visitors and locals, creating a gorgeous and tranquil atmosphere.
Best beach club lunch overlooking the sirens- La Fontelina
Best beach club with pool- Canzone del mar.
Best beach club for locals- Torre Saracena
Best beach club if you want to avoid fellow Americans – Da Luigi
DINE
If you can't find a good meal in Capri, check yourself into therapy immediately:
Best al fresco restaurant for a group dinner -Villa Verde, Via Sella Orta 6
Best gelato- Buonocore Gelateria (the should bottle the delicious aroma)Via Vittorio Emanuele 4
Best romantic dinner: ask for a bamboo hut at Faraglioni, Via Camerelle 75
Best champagne risotto- La Brunella, Via Tragara 2
Best thin crust pizza – Aurora, Via Fuorlovado 1
Best place to meet friends for cocktails _the terrace of the Grand Hotel Quisisana, Via Camerelle
Best Caprese cake – La Fontelina, Via Faraglioni 2 and Faraglion
Best old school veal milanese – Al Grottino, Via Longano 27
Best fish with potato crust- La Fontelina, Via Faraglioni 2
Best spaghetti aglio olio- Canzone del Mar, Via Marina Piccola 93
Best roasted chicken on a brick and french fries (tie between Villa Verde and the lunch at La Colombaia, the poolside restaurant at The Quisisana).
Best steak with peppers- Faraglioni
Best melanzana parmagiania with view – Al Geranio, Viale Giacomo Matteotti 8
Best overall "you can't go wrong" – Da Giorgio, Via Roma 34
Best stuffed "mama's" peppers- Le Grottelle. Via Arco Naturale 3
Best nightclub- Taverna Via Sella Orta 1 . Katy Perry was in this club partying away with an impromptu performance last night.  A fun place where all the generations party together!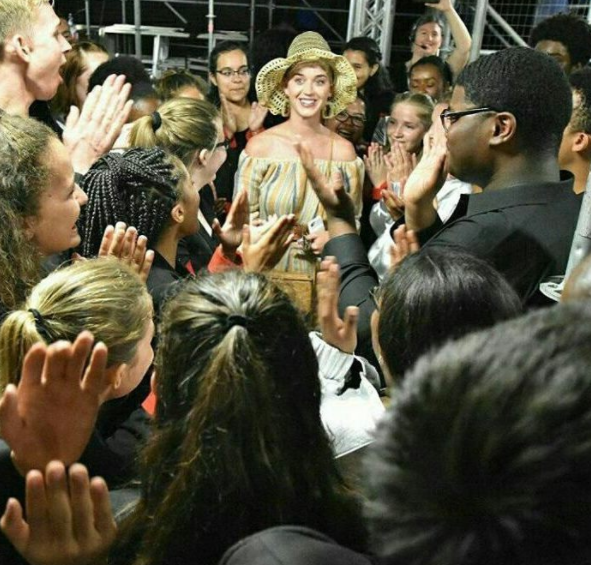 SHOP
Avoid the picked-over goods in designer chains and choose island treats from the best of Capri's myriad speciality retailers:
Best Capri sandals… Schettino and Canfora- (where Jackie got hers.)
Best Capri fragrance—Carthusia
Best menswear- Russo Uomo
Best Capri Baubles – Lina and Alberto
Best white Linen Shirts and this season's chic straw boaters –100% Capri
Best editing and chic women's – Cathaleia- Piazetta