The newest offering from everyone's favorite party game for horrible people targets women. It's called "Cards Against Humanity: For Her."
Does it include powerful messages about intersectional feminism? Have new cards about badass women? Shine light on our professional barriers like the wage gap? No, no and no. Actually, it's exactly the same as the regular game, but because it's pink and targeted at women, it costs $5 more
Before you freak out, Cards Against Humanity is not that ridiculously sexist. It's a joke with a purpose. The tongue-in-cheek product takes a stab at sexist marketing and the "pink tax," the common practice of companies pricing "female" versions of everyday items like shampoo, pens and razors more as more expensive.
"A stylish game created just for her. It's trendy, quirky, and only takes minutes for us ladies to understand. The cards are soft and won't slip out of your hands. Perfect for Margarita Nights!" reads the satirical FAQ description of the game.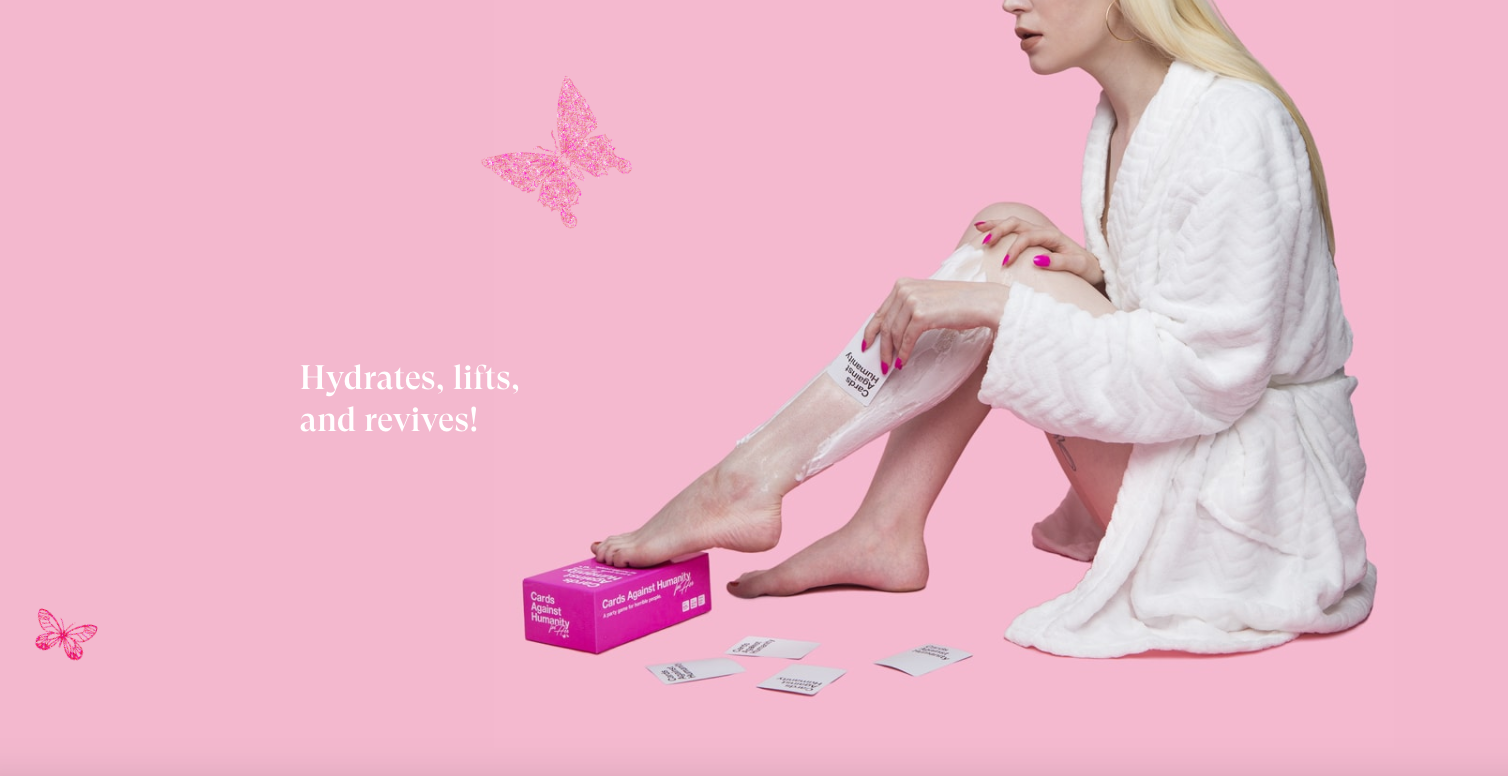 The entire promotional site is filled with phrases taken right from typical ads aimed at women:
"Pairs nicely with a glass of chilled white wine."
"Hydrates, lifts and revives!"
"There for you when you need a good cry."
The FAQ answer to "Is this product really necessary?" is especially hilarious in how it drives the point home:
"It's adorable. It's cute. Self-care. Take time for yourself. Chia bowl. Perfect on your coffee table or bookshelf. Watch What Happens Live with Andy Cohen. Brunch. Cheat day. Nasty women. Yaaaaaaaas queen! Good vibes only. Activated charcoal. Gender Reveal Party. Avocado face peels. You're such a Miranda. Paleo."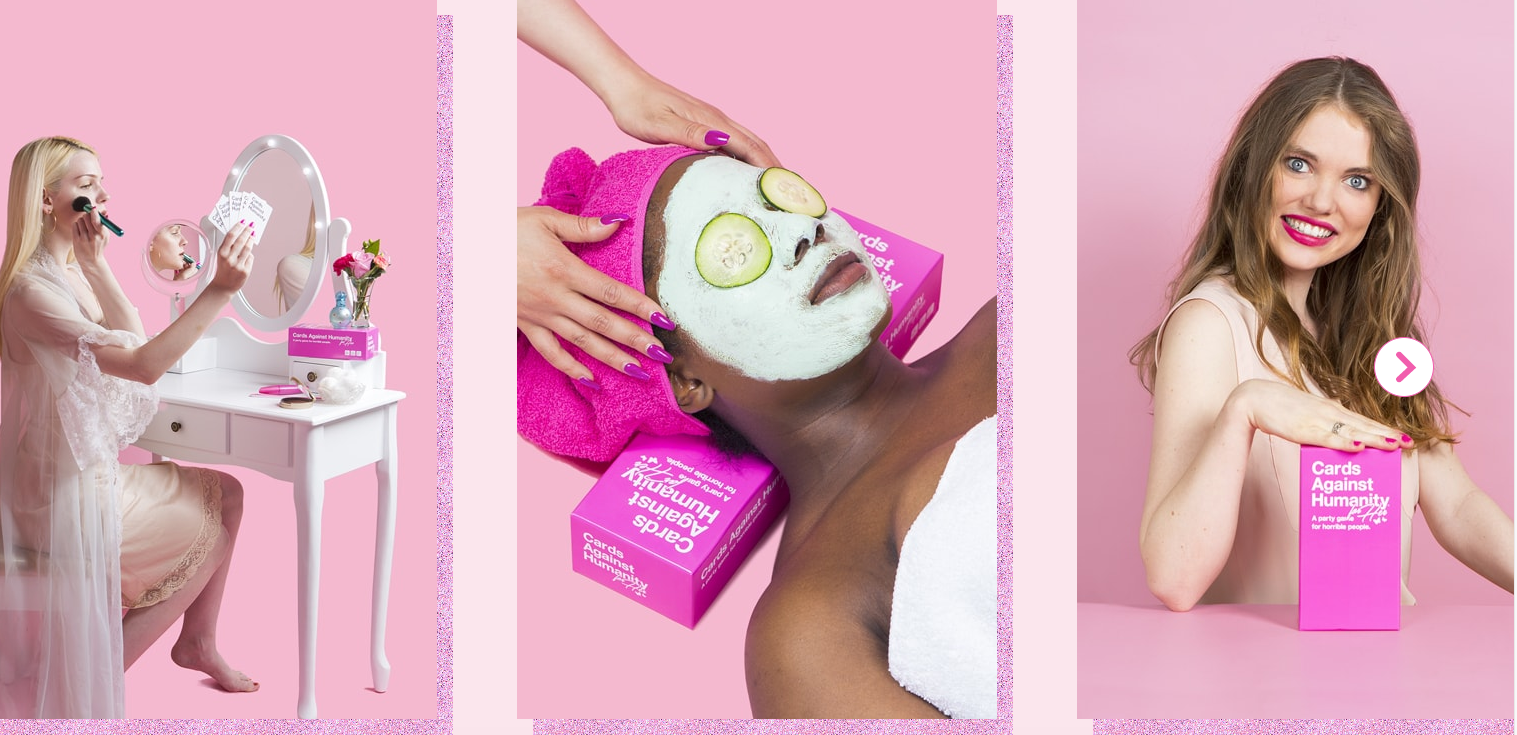 The company is also advertising its "Period [expansion] Pack," which it calls its "most absorbent pack yet" that will make you "feel confident, comfortable and in control."
While this is a very real game that you can actually buy, CAH community director Jenn Bane told Business Insider the idea is "very stupid" and she doubts anyone will actually make the purchase. But if you do buy this without realizing what it actually is, the answer to "Can I get my money back?" is "That color looks great on you! No."
If anyone does buy it, at least the money will go to a good cause—the company has committed to giving the profits from "Cards Against Humanity: For Her" to Emily's List, a PAC dedicated to getting more women elected to public office.