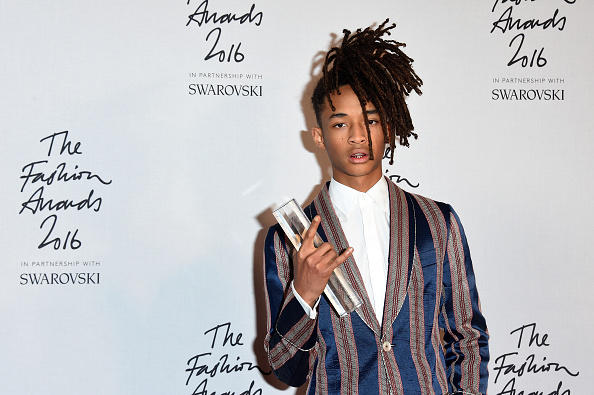 Cults are not a practice synonymous with old-school '90s R'n'B. In fact, before Buzzfeed reported that hip-hop crooner, R Kelly, is running a sex cult from his homes in Chicago and Atlanta, there would have been very little suspicion that he was a member, let alone a leader, of a cult.
R. Kelly is reportedly keeping six women in a cult and "dictating what they eat, how they dress, when they bathe, when they sleep, and how they engage in sexual encounters," which he apparently would record.
But the the "Ignition" singer isn't the only celebrity who has been associated with a cult—Joaquin Phoenix, Glenn Close, Jaden Smith and a number of other famous names have all been linked to cults. Below, see the celebs you surely didn't know were cult members.
Joaquin Phoenix
The Her star has previously spoken about his unconventional upbringing in the Children of God cult. Joaquin Phoenix's parents joined the controversial religious group in the early 1970s, and traveled throughout South America with the actor and his siblings. When he was four, they left the cult and changed the family's surname from Bottom to Phoenix, to symbolize a new beginning for the family. Shortly after the Phoenix clan left the group, allegations were made that young members were being kidnapped and sexually assaulted.
Jaden Smith
Rumor has it that Jaden Smith, his little sister Willow Smith and their friend Kylie Jenner are all members of the Orgonite Society, which claims to be 'A Secret Society Of Individuals Who Create And Place Orgonite To Balance Gaia's Energies.' In Greek mythology, Gaia created the universe. Both Smith and Jenner have been pictured carrying their own Orgone pyramids, which are a key part of group membership, as they supposedly drain negative energy and emit positive vibes. Jenner loved her crystal so much, she uploaded it to her Instagram with the caption 'Love.'
Michelle Pfeiffer
As a young, naive, new to Hollywood 20-year old, Michelle Pfeiffer fell in to a cult through the couple that adopted her into their home. She became close friends with the pair, who were personal trainers, and who believed in breatharianism. Followers of breatharianism believe food is not necessary and sunlight can provide all the nourishment the body needs, and that one can live without food and water. They subsequently put Pfeiffer on their diet. Pfeiffer only realized she had inadvertently joined a cult when she was introduced to her first husband, Peter Horton. Horton had been cast in a movie about cults and, upon her hearing more details about the groups, Pfeiffer realized that she had become part of one. Needless to say, she promptly cut ties with the personal trainers.
Tom Cruise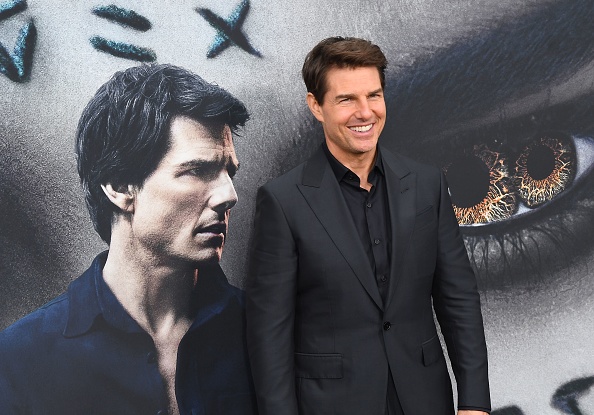 Tom Cruise is potentially the most famous of the celebs-in-cults-crew, so it's likely you already knew about this one. Cruise is a loud and proud Scientologist—he became a member of the group in the early 1990s, claiming that the fellowship helped him with his dyslexia. The actor has professed his love for Scientology countless times. The cult was established by the science fiction writer L Ron Hubbard in 1953, and it espouses the belief in immortality through reincarnation.
David Arquette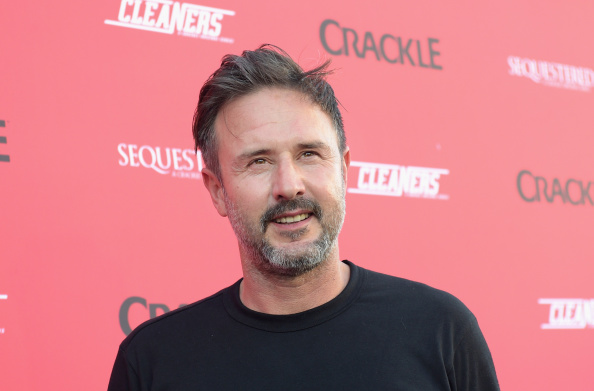 David Arquette was born and raised in the Skymont Subud commune in Virginia. He lived there, along with the rest of his family, until the late 1970s. The nonsectarian spiritual 'social experiment' was supposed to act as a form of Utopia.  There were no bathrooms, no electricity nor running water. It remains to be seen how that comes even remotely close to a Utopia-esque state of existence.
Glenn Close
Between the ages of 7 and 22, Fatal Attraction star Glenn Close lived in a cult. While she was a child, her late father, Dr. William Taliaferro Close, became enamored with a conservative anti-war group, Moral Re-Armament. Eventually he moved the Close clan to the organization's headquarters in Switzerland. While little is known about the group, it is known that desire of any kind is highly frowned upon and Close has said, "You basically weren't allowed to do anything."