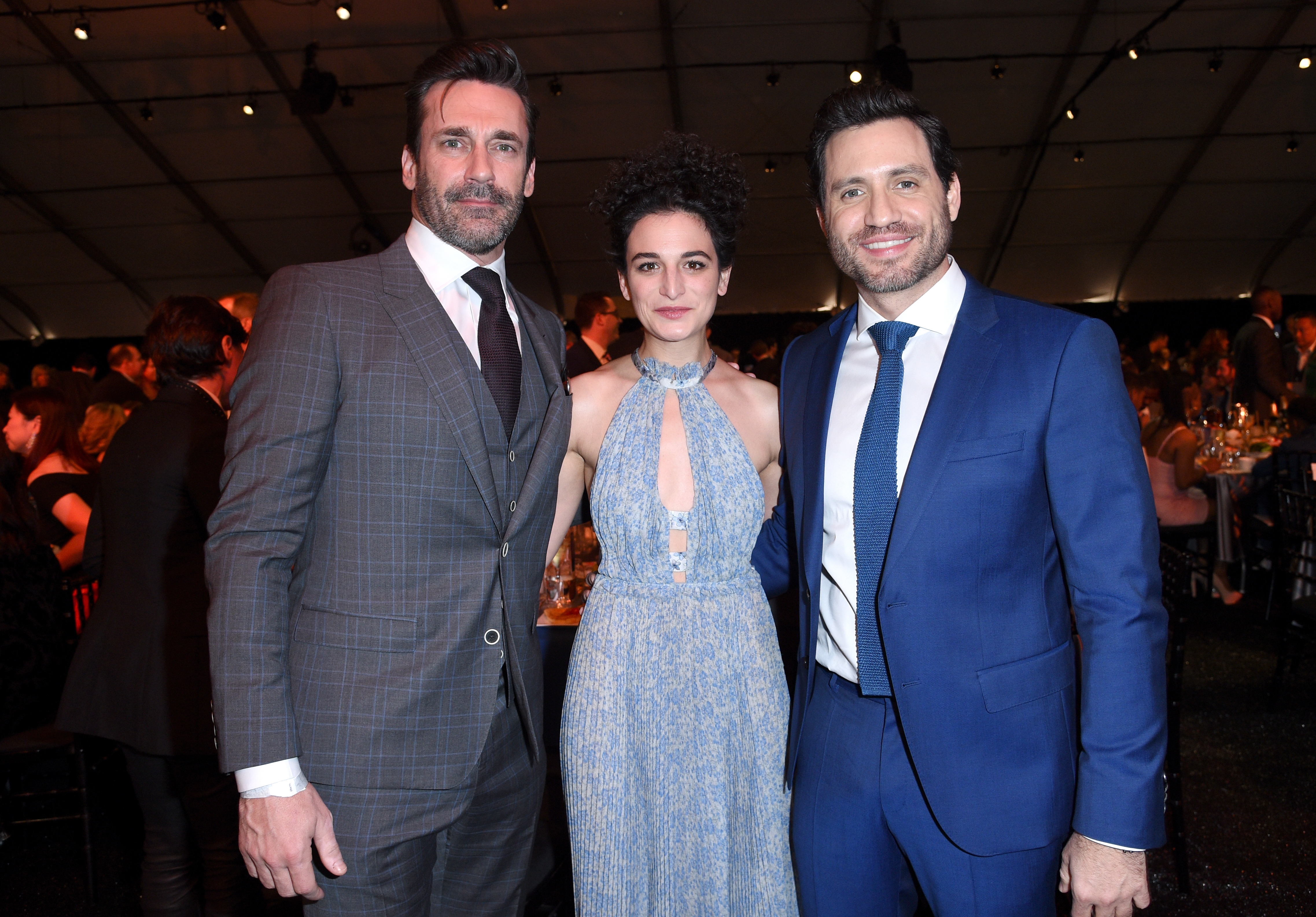 It's no longer enough to be a pop princess or a successful actress; every movie premiere and new book deal must be accompanied by months of speculation about a relationship. And according to Jenny Slate, who was linked to Chris Evans and then Jon Hamm, gossip about celebrity relationships is a tool of the patriarchy.
"If you're a woman, the system actually owns your private life; the system has an opinion on your decisions; the system has a verdict on how you have sex and who you have sex with, and anything in between," the Obvious Child actress told Vanity Fair. "What they like is the gossip. What they like is the uncertainty and conjecture and all of that," she continued.
And while "they" might not be the mythical "them" D.J. Khaled is always Snapchatting about, it consists of her fans and a good chunk of Americans who feel like they know Slate through deeply personal social media posts that touch on everything from her love of crop tops to her favorite tiny animals—still, a personal life is personal for a reason.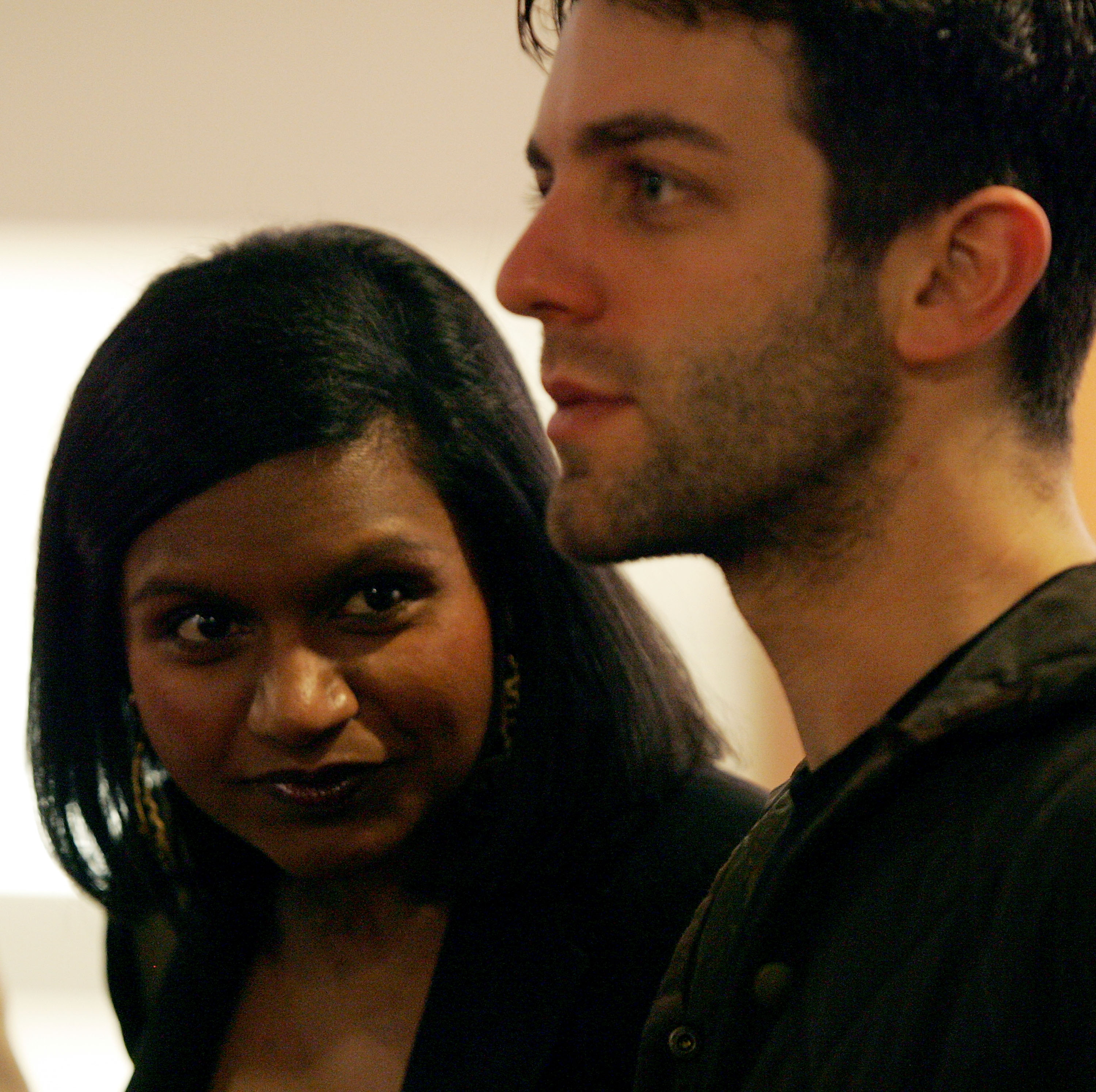 There is something deeply satisfying about not only seeing Slate, a Jewish woman who doesn't appear to be anything like a stereotypical Hollywood actress, not only succeed professionally, but also be linked to the A-list actors on the top of every woman's recently Googled list.
Whether it's Mindy Kaling's unidentified baby daddy or an American actress linking up with a real life prince, unexpected celebrity couplings are far more fascinating than Leonardo DiCaprio being spotted with yet another Victoria's Secret Angel under the age of 25 or Justin Bieber taking an Instagram model to Tao.
It's especially fascinating when the celebrity in question is otherwise open about all other topics on social media. Slate shares detail on almost everything in her life, mentioning her dog's penis on Twitter and sharing her horniness for summer's favorite off-the-shoulder tops on Instagram. Kaling has also written extensively about past romantic entanglements.
Before Prince Harry's currently girlfriend, Meghan Markle, was fast tracked to marrying into royalty, she had a lifestyle blog with everything from recipes to travel ideas. But just because these women happen to tell their followers about the avocado toast they ate, should their fans expect them to share photos with their significant others, offering candid looks at their daily lives, eschewing only the highlights?
Just because these women are open on social media doesn't make their love lives fair game, but because they are so candid, their fans feel like they know them. Sure, your real life best friend might be dating a terrible man she met on Tinder, but your imagined celebrity pal is with Captain America, and that's enough.
"I'm also just really not open to being known as the woman dating so-and-so. I think that's four tiny steps away from being Offred," Slate told VF at the end of her interview, referring to The Handmaid's Tale, where women are named after the men they're with. The current celebrity obsession might focus on romance a bit too much, but in an era when celebrities share everything from their breakfast to their beauty routine, reflecting on a potential significant other doesn't seem like overkill to an audience who already feels they know them.