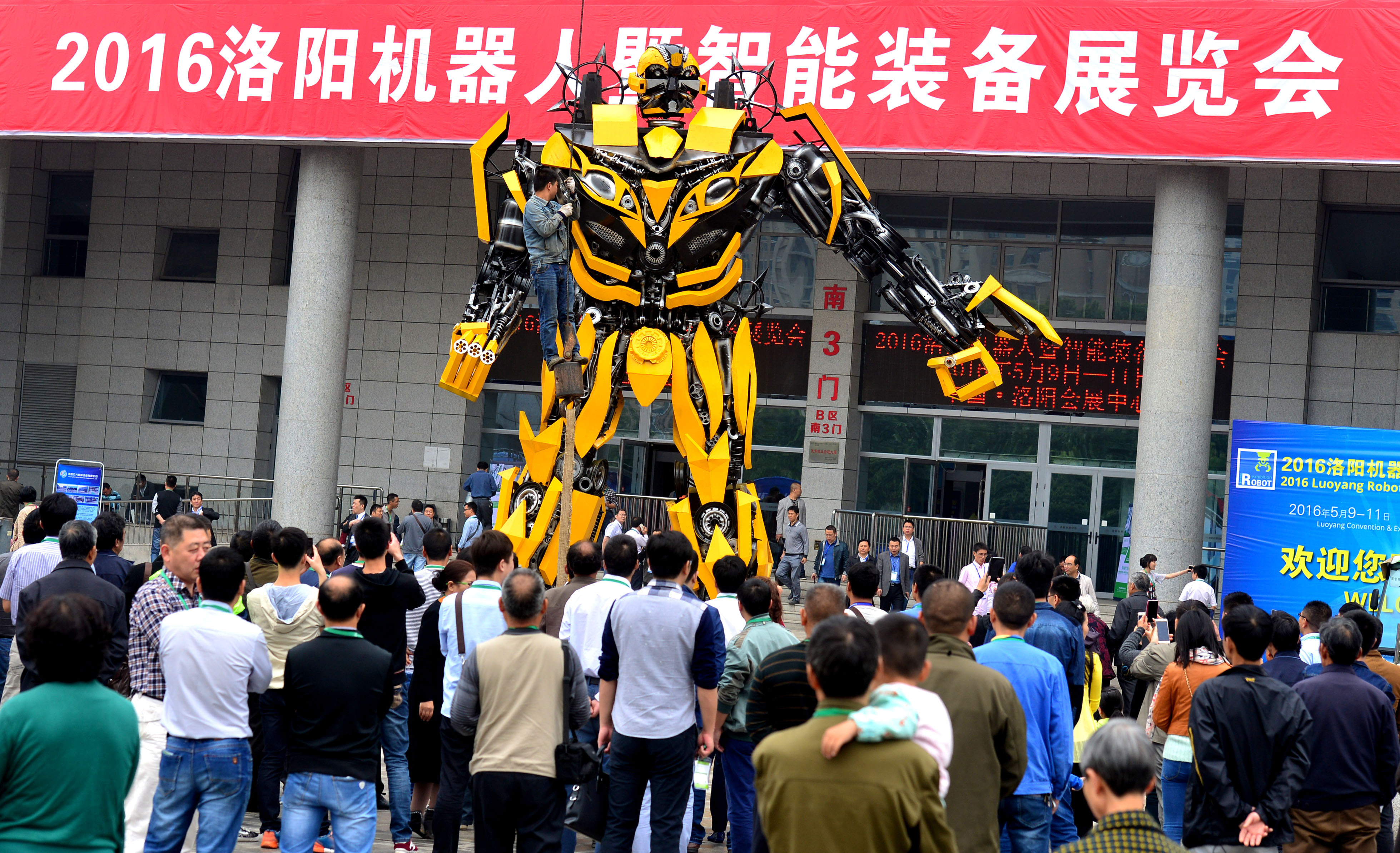 If an expensive film strikes out in America, all hope is not lost. These days, it'll get a second at bat in China.
Blockbuster action films with mainstream American stars have found a safe haven in the Chinese market. The last two Fast and Furious films did better in China than in the United States, especially this year's Fate of the Furious.
Another 2017 Vin Diesel film, xXx: The Return of Xander Cage, grossed over $164,000,000 in China— nearly four times what it made in the U.S., according to BoxOfficeMojo. Half of the total worldwide gross for xXx came from China, and roughly 36% of the total worldwide gross for Fate of the Furious came from the same place. The last two Transformers films have earned more in China than they did Stateside, too.
So why do certain films do better in China than in the U.S.? A Vanity Fair article suggests that Chinese moviegoers pay little attention to sites that aggregate critic reviews (like Rotten Tomatoes), instead placing more emphasis on audience reviews on the websites of ticket vendors, in contrast to American audiences. The same article quotes a film executive saying that Chinese studios cannot make big action films yet, so they import them.
Regardless of why some films are performing better in China than in America, studios are well aware that they are. A Dog's Purpose was a successful but unremarkable film in the U.S. that did so well in China that the sequel is being developed with Chinese audiences in mind. The last Transformers film had so much Chinese product placement that audiences felt pandered to, according to The Hollywood Reporter. The Now You See Me series has made efforts to draw international audiences, apparently including a Chinese spinoff.
"International audiences" and "Chinese audiences" are nearly synonymous in many cases, especially for blockbusters. China is the largest box office market outside of North America, bringing in $6.6 billion in 2016 compared to the U.S.-and-Canada total of $11.4 billion, according to a report from the Motion Picture Association of America. China accounts for roughly one quarter of the total market outside North America.
On its face, targeting the Chinese market seems a wise strategy. China is the largest box office market outside of North America, and the market there exceeded that of the following three countries combined last year.  In 2015, the L.A. Times reported that China was on track to surpass the U.S. as the world's largest film market by 2017. On top of that, China doesn't seem to mind bad movies.
But studios need to think twice before spending further hundreds of millions of dollars on bad movies intended to rake in what appears to be easy money in China.
The incredible growth of China's film market that inspired estimations of overtaking North America's market has hit a wall. That growth has slowed considerably since 2015, as 35% yearly growth since the mid-2000's dwindled to 4% growth from 2015 to 2016. The slowdown has continued through the first half of this year.
Despite this, Hollywood films are still succeeding in China. But they are at the whim of the Chinese government, which controls the entertainment industry. As has been the case for numerous summers now, Beijing put in place a blackout on foreign films to provide an opportunity for Chinese-made cinema to dominate the box office. While that doesn't stop recent foreign films from coming to theaters after the blackout is lifted, it hurts brand-new films like Valerian and the City of a Thousand Planets which perform poorly in the U.S. and look to the international market to make a comeback. By the time the blackout is lifted, it's entirely possible that such films will be pirated and widely available in China already.
The Chinese government creates these blackouts for certain seasons in which theater attendance is particularly high, but it could hypothetically expand them, leaving expensive American films relying on Chinese markets out to dry. Of course, it doesn't want to yet because such films are popular in China and keep China's box office numbers high. But once the country starts producing more big-budget action films, that may change.
China appears intent on building up its domestic film industry, at Hollywood's expense. A law intended to promote Chinese filmmaking, which took effect in March of this year, mandates that two thirds of all screen-time in Chinese theaters be allocated to domestic films. According to THR, this regulation builds on an existing rule which limits the number of foreign films played in China to 34. Those 34 are revenue-share films, in which the Hollywood studios behind them get a cut of sales. There are additional foreign films allowed in China if distribution rights are sold for a flat fee to a Chinese company, but those are largely insignificant.
The new law also promises increased government investment and reduced taxation for the domestic film industry, as well as encouraging Chinese financial institutions to back the country's industry and Chinese municipalities to allocate land to the construction of new theaters.
This is complemented by China's crackdown on "irrational" overseas investment, which has been ongoing since last year amid concerns of capital flight. The crackdown particularly targeted, among other things, investment in foreign film companies.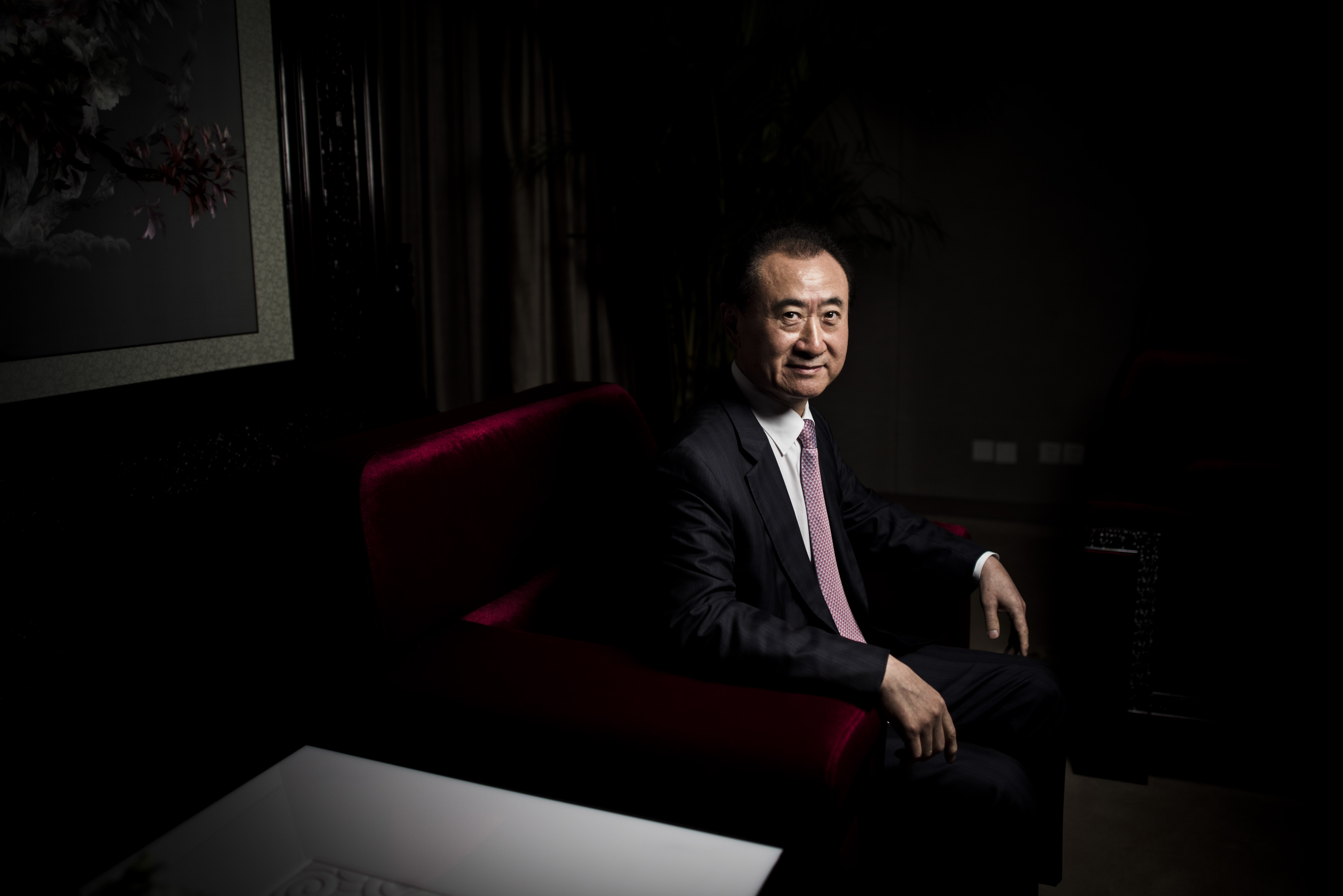 Wang Jianlin, a Chinese billionaire whose company Dalian Wanda Group is one of the most active Chinese investors in foreign entertainment (it owns Legendary Entertainment and AMC Entertainment Holdings, Inc., and was making moves to acquire more), has been directly impacted by the crackdown. Perhaps being treated as an example, he has come under close regulatory scrutiny by the governing party. Recently, he said that his company "has decided to keep its main investment within China."
Discouraging (or prohibiting) Chinese investment in Hollywood and encouraging investment in the Chinese film industry is surely a bid to bolster the country's domestic entertainment sector. It would probably be more effective if the aforementioned law didn't also place a number of ridiculous restrictions on Chinese films. These include a requirement that actors meet certain moral standards in their public lives and that the films extol socialist values. But China's combination of blackouts, crackdown on overseas entertainment investment, and laws protecting domestic films still create a powerful wind behind the sails of Chinese domestic film.
Variety reports that despite the established restrictions, China quietly shortened its blackouts and allowed in a few more foreign films last year when its box office was stagnant. But the same article notes that the country controls its film market in more ways than just those restrictions; the government's exercise of censorship and choice of release dates for foreign films can easily give Chinese films an edge, even if the U.S. negotiates for more Hollywood films in China.
The Chinese government has clearly demonstrated an ardent commitment to developing a domestic film industry. If it feels that foreign films are hindering that, or that foreign films aren't firm enough in encouraging the government's values, the country is in a position to take action and restrict, bury, or reject one or many Hollywood films from the world's second biggest box office. One wonders what will happen to Transformers 19 if China closes its doors.