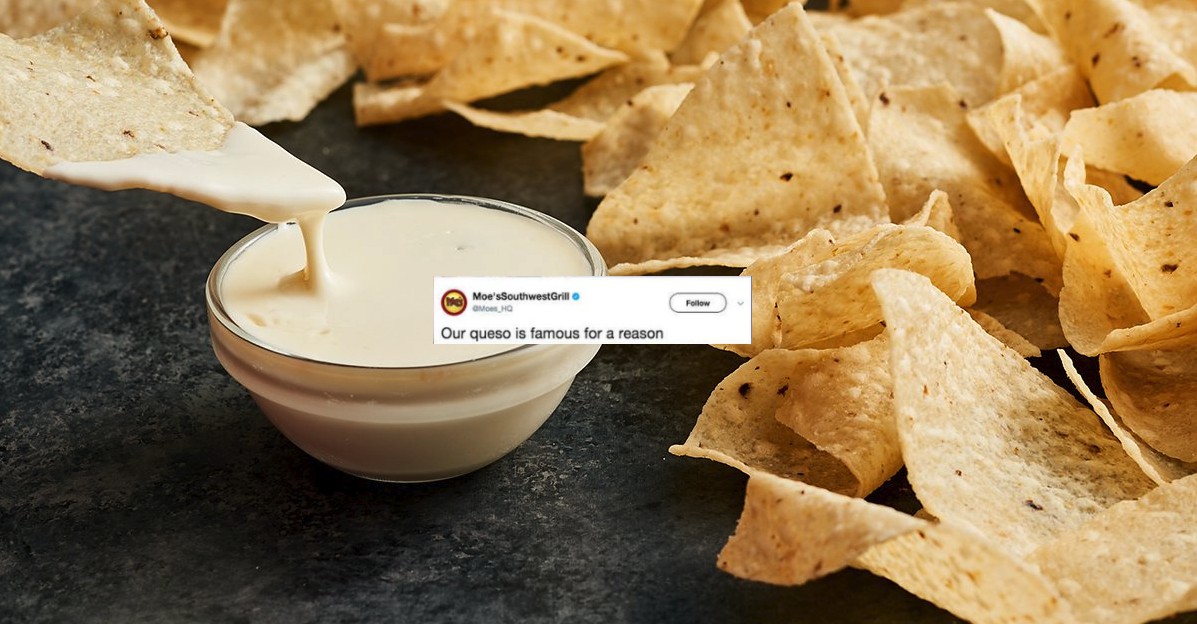 You probably heard that Chipotle finally added queso to its famously unchanging menu. But while most of us were celebrating the cheesy news, Moe's was trolling the competing fast casual Tex-Mex eatery.
After the announcement, Moe's took to Twitter to defend its queso and seriously subtweet Chipotle, declaring "our queso is famous for a reason" and to "beware of a #QuesoImposter" on the lose.
Chipotle hasn't answered, but Moe's has yet to quit. The employee behind the account—who appears to have taken a move from the Wendy's Twitter manager's playbook—also began replying to tweets about the Chipotle news and the inevitable queso war that's heating up.
But as with all corporate rivalries, the rest of us are getting a great deal out of this. On July 13, Moe's is giving out free queso at its Avenue of the Americas location in NYC, which is just a short 10-minute train ride from the Chipotle NEXT Kitchen where Chipotle is testing its new queso.
They're so close, you can try both and be the judge.