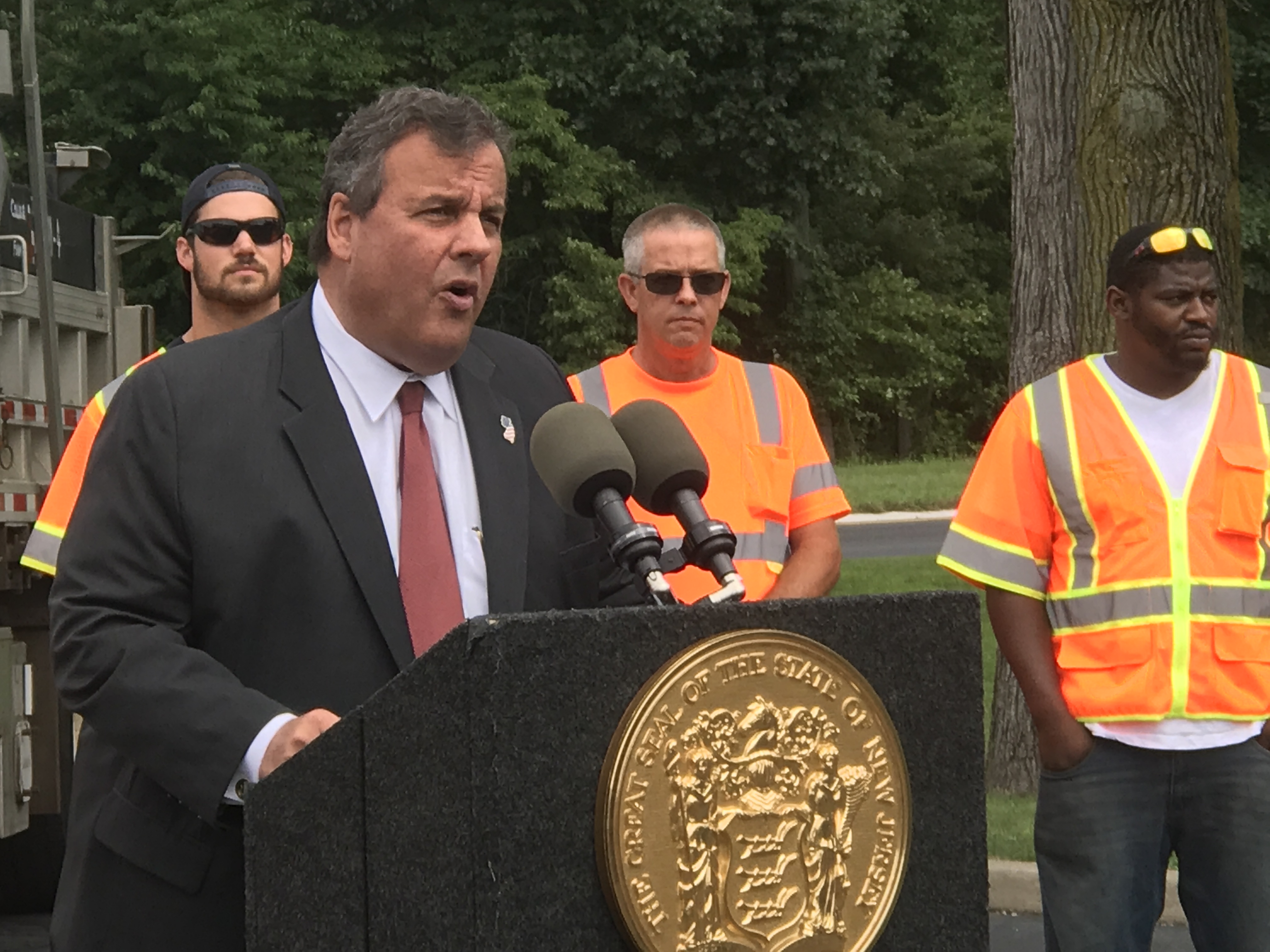 Gov. Chris Christie on Thursday implied he's against a plan from President Trump to ban transgender people from serving in the military. But he didn't actually say it.
Asked about the president's move to ban transgender persons in the armed forces, Christie referred to two bills he signed last week to expand protections for transgender New Jersey residents, including one that bars schools from sending trans students to bathrooms and locker rooms corresponding to their birth sex.
"I think you know my position from the bills that I signed last week," Christie said at a news conference in East Windsor.
Trump announced the ban on Twitter Wednesday, arguing that the military "cannot be burdened" with medical costs for gender reassignment surgeries and the "disruption that transgender in the military would entail."
Last week, Christie signed a bill prohibiting health insurers from denying coverage or services or setting higher premiums based on gender identity. He also signed a separate bill directing schools to let students use bathrooms and locker rooms based on their gender identity or provide "reasonable alternative arrangements." That new law includes a range of other new protections for trans students.
"Actions speak a lot louder than words," Christie said. "You saw what I did on two bills regarding transgender issues last week. I supported both of those bills and signed them and now they're law in New Jersey."
But Christie, a Trump surrogate who typically defends the president when asked questions from reporters, declined to specifically address the military ban.
"I don't have anything more to say other than that," said the governor.
Christie was also quiet last Friday about the two transgender protection bills he signed, among more than 80 measures he took action on that day. Christie and his office did not make public comments about the bills, and the governor did not issue signing statements about the new laws.
But the bathroom law is one of the most comprehensive measures protecting transgender student rights in the country, and New Jersey is now the 11th state to issue such guidance for schools. The new law protecting transgender residents against discrimination from health insurers bars insurers from listing gender identity as a pre-existing condition for which coverage can be denied.
The sponsor of both laws, Assemblywoman Valerie Vainieri Huttle (D-Bergen), had harsher word for Trump after the military ban for transgender people was announced.
"This move is completely unjustifiable and likely just meant to be a distraction from all the scandals and failures plaguing the Trump administration, which makes it all the more mean-spirited," she said in a statement Wednesday. "Only days ago we were celebrating the passage of two key pieces of legislation to create a more inclusive and non-discriminatory environment for transgender residents in New Jersey — legislation that was even signed and backed by Governor Christie. Just when we thought we were one step ahead, Donald Trump just put us two steps back."
Christie was earlier asked about other Trump tweets. The president has been going on Twitter this week and giving interviews to newspapers to vent his displeasure with U.S. Attorney General Jeff Sessions. Christie, a former U.S. Attorney who was said to have wanted that job, wouldn't speculate if he could replace Sessions.
"There's no opening for attorney general and there's no reason to discuss it," Christie said.
Trump's tweets make him the most transparent president in our lifetime, Christie said, because "no one ever has to wonder what this guy is thinking."