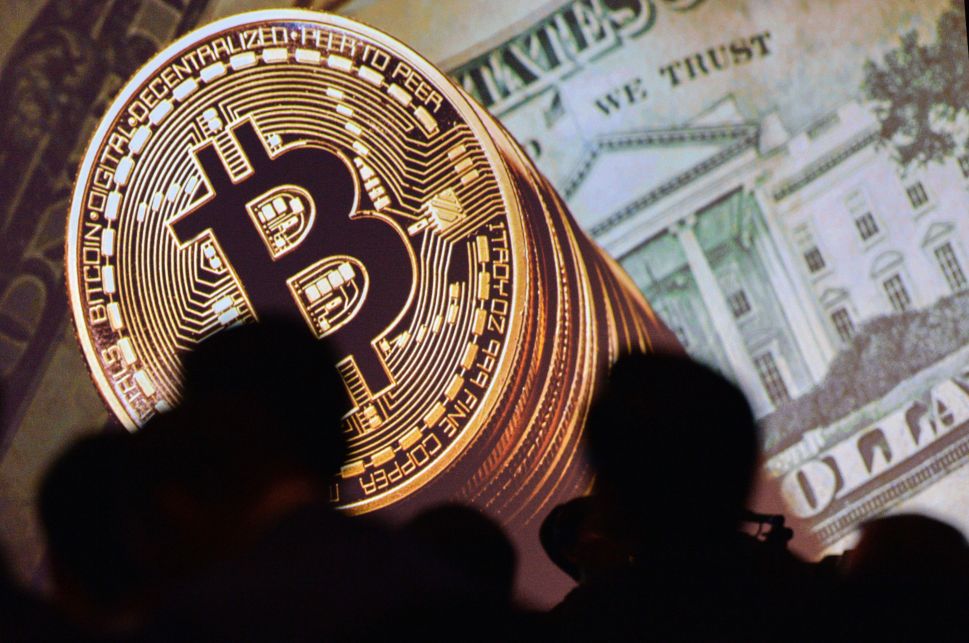 Eighty-six trillion dollars. That's the estimated value of all the money in the world.
That total includes cash in all physical forms, including the quarters you forgot in your pocket as well as the euros you kept from your trip to Paris. It also includes money deposited in savings and checking accounts around the world, CDs, money market funds and a host of other near-cash items. Economists have coined a very non-sexy name for all this moolah: "M3." Thus, the $100 billion combined market value of the "cryptocurrency ecosystem," which includes Bitcoin, Ethereum, Mark Cuban's Unikoin, and other P2P digital currencies is, by comparison, chump change.
But of course, that's not the point.
The media frenzy over these new digital currencies has focused on their explosive growth, relative impermeability to fraud, and absolute guarantee of total transactional anonymity.
Investment banks, hedge funds, family offices, and a host of other billionaire investors and cryptocurrency aficionados have been taking notice. And in the coming weeks, a bunch of them will descend on Barcelona for a three-day soirée with Fintech execs branded as "CoinAgenda." Among the speakers in attendance will be the founders of Ethereum, the fastest growing of all major digital currencies.
"The July convention in Spain will mark a seminal moment in the evolution of Bitcoin, Ethereum and other blockchain enabled cryptocurrencies," said Lou Kerner, a partner at Flight VC. "As large institutional investors that haven't recognized cryptocurrencies as an asset class get their first deep exposure to the ecosystem, we should start to see early adopters entering the market."
CoinAgenda started in Las Vegas in 2014, but the explosive interest in the digital currency sector has now made it a global event for investors and speculators eager to learn more about ways to profit off the booming digital currency industry and its underlying blockchain technology.
"One thing I recognized early on is that investors in the cryptocurrency industry didn't have an organized way to meet in person," said Michael Terpin, CoinAgenda's founder. "Deals get done when people meet face to face, so I started CoinAgenda to bring top investors together with ambitious founders with a goal of really pushing the industry forward."
Present in Barcelona will be a host of startups that leverage blockchain technology for a variety of non-traditional applications. Entrepreneurs will be pitching investors and looking to seal deals during the three-day event. Among those startups packing their bags for Spain is Blockchain For Change, a company that seeks to use blockchain tokens to provide secure ID services for the homeless and the underbanked. "We are excited about the potential for the token sale as a way to create an alternative ID and payment system that works for those most in need," said Calvin Bradley, CEO of Blockchain For Change.
"Too often cryptocurrencies have been associated with the underworld, black markets and sketchy 'off the grid' types," said Fox News Commentator Ethan Bearman. "Should large institutions get onboard in Barcelona, along with assurances of some kind of self-policing regulatory framework, these alternative currencies could very quickly emerge as a mainstream investment alternative not only for sophisticated investors and high net worth individuals, but for everyday Americans simply looking to add some diversity to their investment portfolios. Personally, I look forward to the day when there is finally some real competition for the arcane and paperwork intensive system of the global, government-run currency system currently in place."
Attendees at the Barcelona shindig will include folks like Liam Robertson from Alphabit, which is raising a $300 million digital currency fund. "We made numerous deals at the last CoinAgenda," said Robertson. "This seems to be the place to go to connect capital and coin."
There will be events targeting the needs of family offices, sovereign wealth funds, professional money managers and mainstream investors who are new to the digital asset and blockchain sectors. Also on tap: breakout sessions focused on highlighting opportunities for nations, states and territories looking to embrace the billion dollar blockchain industry.
"I've been giving talks about fundraising in the cryptocurrency industry around the world, but CoinAgenda is the only event to focus almost entirely on investing and fundraising," said Margaux Avedisian, executive vice president of Transform Group and one of CoinAgenda's organizers. "Raising money through token sales is a hot topic as of late."
On a more dubious note, there will also be ample content for those looking to use cryptocurrencies and tokens as a way to avoid paying taxes or engage in more questionable commercial activities. Legal and regulatory experts from around the globe, including representatives from traditional tax havens in Europe, Asia and the Caribbean, will take the stage and debate how each jurisdiction stacks up—each vying to become the go-to destination for the emerging cryptocurrency banking industry.
Arick Wierson is a six time Emmy®Award-winning television executive and former political and communications adviser to New York City Michael Bloomberg. He is the founder of NYC TV and NYC Media Group, the largest publically-owned broadcast entity in the United States. Currently, Wierson is a political and branding consultant to clients in the United States, Brazil and Angola. You can follow him on twitter @ArickWierson.
Richard Hecker is the CEO of Traction + Scale, an investment holding company that builds companies and transforms their industries. Traction + Scale is an investor in Blockchain for Change, cited in this article. He is also the co-founder of SeedingX.org. You can follow him on twitter @RichieBlueEyes.