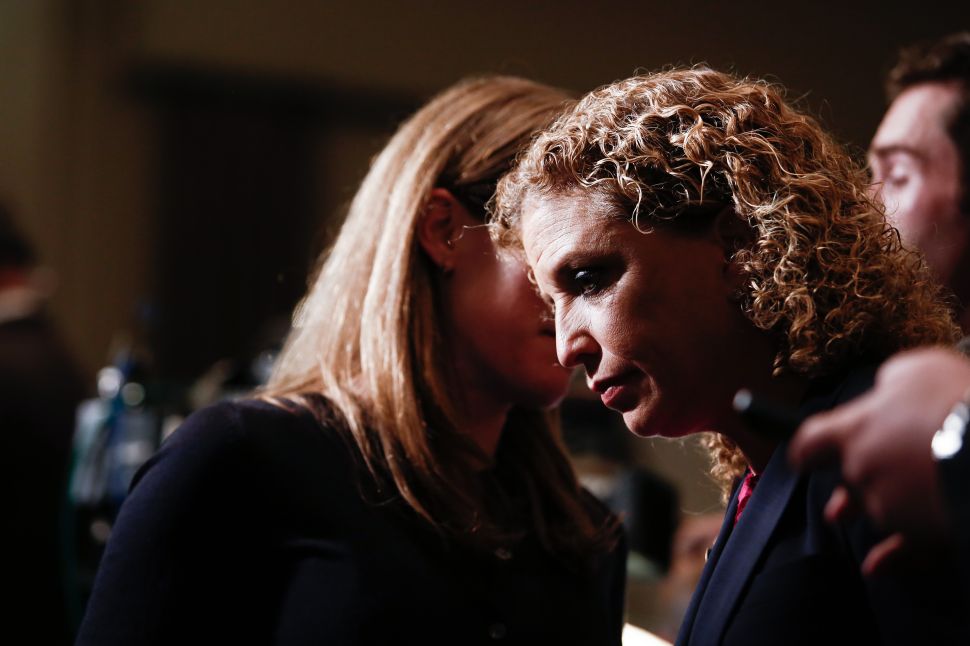 Former DNC Chair Debbie Wasserman Schultz was plagued by controversies and scandals during the 2016 Democratic primaries. She rigged the debate schedule to favor Hillary Clinton and emails leaked by WikiLeaks ahead of the DNC lead to her resignation. That she tipped the scales to elevate Clinton over Bernie Sanders inspired her first Democratic primary challenger, Tim Canova, to try to unseat her from Congress in 2016. With Barack Obama, Joe Biden, Nancy Pelosi, and Hillary Clinton campaigning on her behalf, Wasserman Schultz fended off the challenge, though she faces Canova again in 2018.
Despite her divisive presence in the party, Democrats have elevated her to a spokesperson for the Trump Resistance. She is frequently interviewed by mainstream media outlets. In the midst of the Democratic establishment's effort to rebrand and excuse her for subverting democracy and disenfranchising millions of voters, she has found herself involved in a criminal investigation of one of her longtime IT staffers, Imran Awan. Politico reported on February 6 that the investigation involved "wide-range equipment and data theft." Wasserman Schultz still employed Awan for weeks after the investigation began, though he was blocked from accessing the House of Representatives' computer system. Awan reportedly fled to Pakistan earlier this year.
Wasserman Schultz made headlines in May 2017 for threatening the U.S. capitol chief for not returning a confiscated laptop that Iwan hid in a crevice of a congressional office building. "I think you're violating the rules when you conduct your business that way, and you should expect that there will be consequences," Wasserman Schultz threatened.
On July 19, Fox News reported that Wasserman Schultz is finally cooperating with the investigation. She provided U.S. Capitol Police with access to a laptop they possessed from her office, though it has not been confirmed that this is the same laptop Awan hid. The police have possessed the laptop for months but have been unable to access it. This week, Wasserman Schultz's counsel began negotiating with investigators to provide them access. Wasserman Schultz has not been accused of any wrongdoing, but her stonewalling has elevated her role in the investigation. In March 2017, Politico reported, "In addition, Meeks and, to a larger extent, Wasserman Schultz, are said to have a friendly personal relationship with Awan and his wife, according to multiple sources."