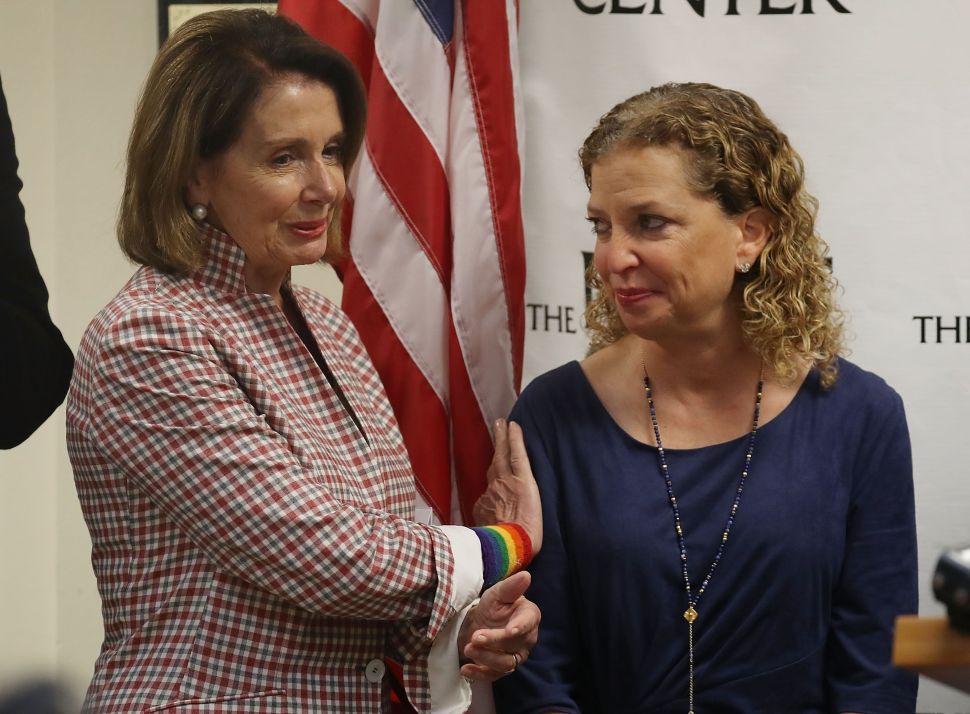 Since former DNC Chair Debbie Wasserman Schultz resigned from her post in disgrace, the Democratic establishment has helped her revamp her image. Despite her unpopularity, the party's leadership and House Minority Leader Nancy Pelosi have allowed Wasserman Schultz to serve as a spokesperson for Democrats. Wasserman Schultz is frequently courted by mainstream media outlets like CNN to provide analysis and critique, but they never challenge her on how she rigged the 2016 Democratic primaries for Hillary Clinton.
Few Democrats hold as much responsibility for Donald Trump's election—and the Democratic Party being run into the ground—than Wasserman Schultz. She presided over the DNC for the second half of Barack Obama's administration, as the organization went financially and ethically bankrupt. Wasserman Schultz, who served as co-chair to Clinton's 2008 campaign, treated the Democratic primaries as a formality and received criticism for scaling back the debate schedule to favor Clinton. She also quietly rescinded a ban on lobbyists and PAC donations to the DNC, enabling the Hillary Victory Fund to launder money to the Clinton campaign. Toward the end of the primaries, even mainstream media outlets began criticizing Wasserman Schultz for running an unfair primary race, and leaked emails later revealed she called MSNBC President Phil Griffin to beg him to stop the negative coverage.
After Wikileaks released DNC emails in April and May 2016 that proved her corruption, Wasserman Schultz resigned in disgrace but was immediately appointed as honorary chair of Hillary Clinton's 50 State Program. In her new role, Wasserman Schultz failed again: The Clinton campaign infamously employed terrible or non-existent strategies in many of the swing states that decided the election. For her unabated loyalty to the establishment, Obama, Biden, Pelosi, and Hillary Clinton campaigned and fundraised for her re-election campaign, interfering in a Democratic primary race to do so.
Now that Trump is president, the Democratic Party has allowed Wasserman Schultz to continue serving in a leadership role. In a PR stunt on July 13, Wasserman Schultz personally proposed amendments to revoke Senior Advisor to the President Jared Kushner's security clearance.
That Debbie Wasserman Schultz has a leadership role in the party is simply poor strategy. The Democratic Party should distance itself from Wasserman Schultz, but her loyalty to the establishment and alliances with wealthy donors like billionaire Stephen Bittel—who she helped circumvent the rules for so he could become Florida Democratic Party Chair in January 2017—have placed Wasserman Schultz at the front lines of the Trump resistance. This is symptomatic of a Democratic Party that refuses to change or hold itself accountable for the political crisis it caused. Wasserman Schultz's hold on the party ensures the Democratic brand will never be repaired.