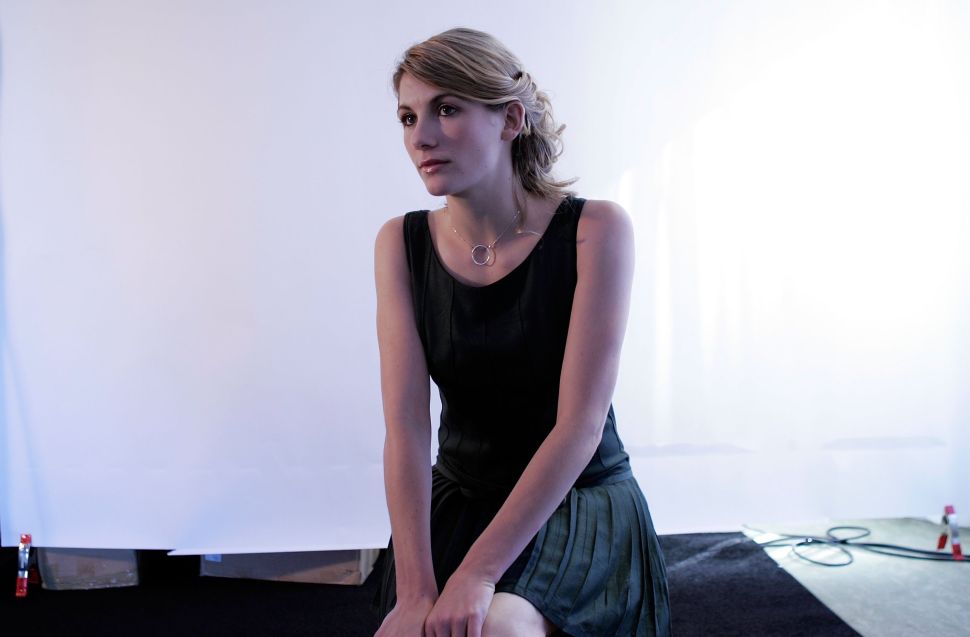 For the first time in a whopping 36 seasons, Doctor Who will have a female Time Lord. If this doesn't offend you, congratulations—you're a normal person. But if you're one of the many angry fans upset at this casting, I have news for you: gender swapping is a common occurrence in Hollywood.
Here are five roles you may not have known were gender swapped.
Scott Patterson (Gilmore Girls)
Gilmore Girls originally aired from 2000 to 2007 before getting a revival over at Netflix in 2016. At the time, series creator Amy Sherman-Palladino shocked fans when she revealed to Entertainment Weekly that Luke Danes, the grumpy diner owner and Lorelai's main love interest, started off as a woman.
Wait, what?
Way back when, the network said that the pilot was too female-dominated, so Sherman-Palladino swapped out "Daisy" for "Luke." Then, when she saw the great chemistry between Patterson and Lauren Graham, she began writing their love story.
Luke Skywalker (Star Wars)
Yeah, that's right. When George Lucas was originally developing his 1977 classic, one of the many early versions of the film's protagonist was a young woman. Imagine how that would've shaped the modern Hollywood landscape.
Of course, it was eventually revealed that Leia was Luke's sister, and we've since been treated to badass heroines such as Rey and Jyn Erso within the franchise.
Judi Dench (James Bond movies)
Following in the footsteps of Robert Brown and Bernard Lee, Dame Judi Dench became the first woman to assume the role of M in the James Bond franchise starting with 1995's excellent GoldenEye. She would go on to reprise the role in a grand total of seven 007 movies, concluding her tenure with 2012's box office record setter Skyfall.
She has since been succeeded by Ralph Fiennes.
Carrie-Anne Moss (Jessica Jones)
In the Marvel comics, Carrie-Anne Moss' no-nonsense lawyer Jeri Hogarth is actually Jeryn Hogarth, a man. But The Matrix star didn't think too much of gender swapping the character, telling MTV News: "It didn't really influence me at all, the fact that the name was a male name. I think more interesting to me is that I'm playing the first lesbian character in Marvel."
Moss actually believes her character's personal struggles are more interesting because of the change. "Often what I'm depicting is shown with men all the time: the older man leaving his long term partner for somebody young and hot," she said. "So I liked that she's so strong and everything, but at the same time, you see what a mess her personal life is."
Star Trek
Original Trekkies can't imagine a world in which Leonard Nimoy is not Mr. Spock. However, actress Nichelle Nichols, who played Uhura in the show, revealed that she originally auditioned for the Vulcan role when speaking to Trek Nation.
"They gave me a three-page script to read from that had three characters named Bones, Kirk and somebody called Spock, and they asked me if I would read for the role of Spock. When I looked at this great text, I said to myself, 'I'll take any one of these roles,' but I found the Spock character to be very interesting, and I asked them to tell me what she was like."