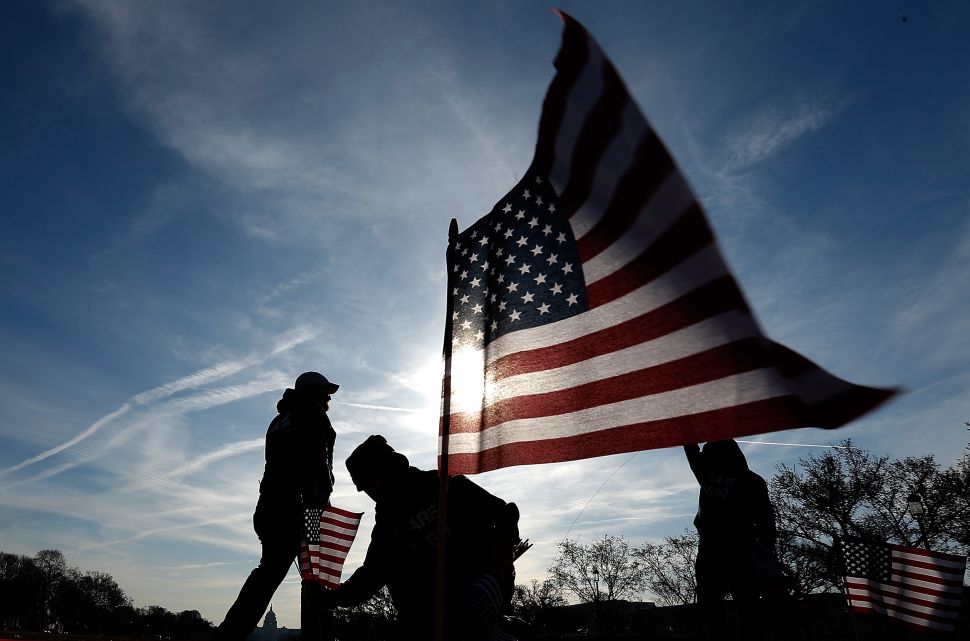 By the time you read this, the window to leave public comments on Interior Secretary Ryan Zinke's proposed review of 27 national monuments will be closed. After the Interior Department examines the list, the people of the United States might no longer be able to enjoy untrammeled access to centuries-old sequoias, the rivers Lewis and Clark forded on their historic trip west, or stunning mountainous botanical diversity.
The Interior Department is conducting the review thanks to President Donald Trump's executive order commanding Zinke to review of all national monuments, or expansions, that are larger than 100,000 acres made since 1996 using the Antiquities Act. You may recall that the Antiquities Act is the bedrock upon which the National Parks system is built; Trump's executive order is the first of its kind to question the necessity of national monuments and how they were designated by his predecessors.
So what? Although economic concerns have been cited as a compelling reason to review and/or eliminate some of these monuments, these concerns contradict hard evidence. The nonpartisan research group Headwaters Economics released the report "The Economic Importance of National Monuments to Communities" and found—in 2011, 2014 and 2017 —that population, employment, personal income, and per-capita income all increased after the monuments were created. There's a halo effect for communities around the national monuments, with 76 percent of outlying counties reporting growth compared to similar counties sited elsewhere in the state.
In other words, when national monuments are created, local areas develop economies that are both sustainable and diversified. While national monuments and national parks are worth creating because they leave a lasting natural legacy to future citizens and demonstrate the ability of our elected representatives to put the national interests above intraparty shenanigans, they're also worth preserving because they help citizens earn a living.
Who cares? The legions of researchers who are studying the connection between your brain and your exposure to the great outdoors. There are already child development researchers who connect outdoor play—which is currently clocking in at an average of four to seven minutes per day for children—to improved resilience and problem-solving abilities. And being in the outdoors is good for grown-up brains too: Being in green spaces was reduces mental fatigue (i.e. the state of being easily distracted, forgetful and mentally flighty).
So you can see why mental health professionals are especially keen to see whether hugging a tree can keep the blues at bay. The Sierra Club's Great Outdoors Lab has been setting up recommendations for structured research, identifying obstacles to medical professionals prescribing outdoorsy therapies (the most significant obstacle can be summed up in two words: insurance coverage), and brainstorming strategies for turning outdoors access into a public health concern.
Speaking of insurance coverage, an Outside magazine article on the health effects of spending time outside outlined a startling financial result:
In 2014, [U.S. veteran and Sierra Club Outdoors director Stacy] Bare convinced [University of California at Berkeley psychologist Dacher] Keltner to take his studies into the field, running two-day rafting trips on California's American River with Sierra Club youth and veterans groups. Bare chose rafting because it's an immersive outdoor experience without a high fitness requirement. "It's important for the study to isolate the effects of outdoor adventure from the effects of exercise," says Bare. "We have to hold our research to the same standard as a pharmaceutical company."
The three-year study, currently under review by several academic journals, corroborated Keltner's lab findings and showed that veterans experienced a 35 percent decrease of PTSD symptoms after a single two-day rafting trip. "We have pharmaceutical solutions for health problems that can be solved by the great outdoors," says Keltner. Bare describes one vet who took up kayaking and reduced the amount the Department of Veterans Affairs was paying for his medication from $25,000 per year to $5,000.
That's an outdoors hobby that reduces U.S. taxpayer medication costs by 80 percent.
It's no surprise U.S. veterans have become a vocal contingent for outdoor therapy. More than 378,000 U.S. military personnel have sought treatment from Veterans Affairs facilities since 2001, and now, some are seeking—or helping their fellow veterans find—solace in the outdoors. Army veteran Rob Vessels wrote about his PTSD and how the outdoors helps him and other veterans recuperate and regain mental equilibrium. He concluded: "The way I've come to see it, the Arctic Refuge and other public lands are a physical representation of the democracy I fought to protect. These unique spaces are the land we defend, and their protection ensures that all people can explore and enjoy the beauty of our shared lands."
U.S. Navy veteran Chad Brown runs Soul Rivers Run Wild, a nonprofit that pairs at-risk children with U.S. military veterans for trout-fishing expeditions. He explains of his work: "I'm medicated. That was my healing. Fishing evolved me to a place where I was ready to get back in society and kick ass." On the Sandy one day in 2011, he says, "I was standing in the water waist deep, and I thought, 'This river has basically saved my life. I've got to do something for others.'"
Research has also shown that surfing can help with PTSD. In fact, Camp Pendleton in California runs a program that uses surfing to treat PTSD in enlisted men. Hiking, camping, fishing, surfing—there is increasing evidence of some subtle connection between immersing oneself in a wild surrounding and finding some measure of peace. An America where we regard the outdoors as a source of long-term peace and prosperity for all who might need it is surely worth fighting for.