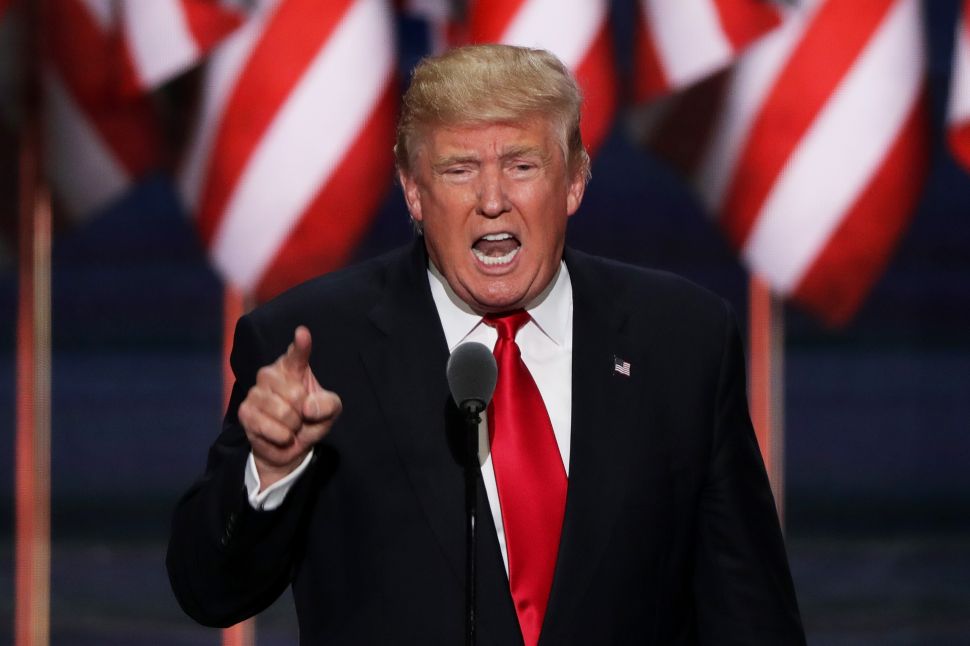 Tweets have become official statements from the president. Unfortunately, they are often far more unsettling than just childish displays of vulgarity and bad taste, such as those he directed against two MSNBC anchors last week. Indeed, given the president's propensity for irresponsible tweets, a once unthinkable scenario is possible.
Henry II complained about ridding himself of a meddlesome priest. Thomas Becket was the meddlesome priest murdered in an 11th century version of Twitter war. Suppose for some inexplicable reasons, the president were to tweet "Little Vlad," "Low Energy Xi," "Nut job Kim" or some other nonsensical reaction to a slight or challenge issued from abroad.
Or suppose some horrible outrage were committed against American service personnel, such as the Islamic State's barbaric killing of a captured Jordanian pilot. How might the commander in chief respond? Could President Trump get the nation into a war or a severe conflict for reasons reflecting his personal eccentricities and short temper and not the situation on the ground?
Fortunately, the Constitution categorically states that only Congress has the power "to declare war." Yet since World War II, Congress has never once declared war, even though the U.S. has been waging some form of war for 31 of the last 72 years. Instead, from the "police action" in Korea to the Tonkin Gulf Resolution that sent us into Vietnam in 1964, "authorizations" to use military force have been de facto declarations largely driven by presidential actions. And with nuclear codes at a president's disposal, an existential war could be fought without so much as nod from Congress.
Some argue that this president's unpredictability is an excellent deterrent to keep adversaries guessing and hence reluctant to challenge the United States. Others argue that such uncertainty is inherently risky. With both Russian and U.S. forces operating in Syria and NATO forces engaged in massive series of military exercises from the Baltic to the Black Sea to get Moscow to limit its aggressive activities, the possibility of a serious incident—accidental or not—cannot be completely discounted.
Still others hope that the national security team of Secretary of Defense Jim Mattis, Secretary of State Rex Tillerson and National Security Adviser Lt. Gen. H.R. McMaster will check, balance and contain presidential recklessness and his propensity for "fighting fire with fire." Yet, hope is just that. So what more could be done to limit the president's tweets?
History helps. Former President Richard Nixon was forced to resign in disgrace over Watergate in 1974. However, he was under enormous pressure for well over a year before. Many believe that this great stress adversely affected Nixon's rationality. The media reported stories of Nixon wandering aimlessly around the White House, suggesting he was not in full control of his senses.
In October 1973, the Yom Kippur War broke out. Egyptian troops flooded across the Suez Canal into the Sinai, which had been occupied by Israel after the 1967 Arab-Israeli war. Syrian troops threatened to cut Israel in half in the north. The Israeli army was caught by surprise and initially overwhelmed. The Soviets threatened to interfere, although how was never made clear.
In addition to ordering an airlift of weapons and fuel to reinforce Israel, Nixon increased America's military readiness from the peacetime defense condition (DefCon) 5 to DefCon 3. The press labeled this a nuclear alert. The intent was to deter the Soviets from any form of intervention.
The secretary of defense was Dr. James Schlesinger. Worried about the president's mental state, Schlesinger sent a message to the nation's senior field military commanders reminding them that the chain of command went from the commander in chief to the secretary of defense.
Then, so concerned that the president might react irrationally, Schlesinger told his commanders to only obey orders that were issued by him—not the White House. That took courage and a sound understanding of the gravity of the situation as the battle raged in Israel and the Sinai.
Secretary of Defense Jim Mattis is familiar with this story. Reminding the senior military commanders as to how the National Security Act sets the chain of command will not necessarily contain the president's often erratic behavior. However, such a step cannot hurt and might prove to be an important insurance policy the nation needs if the president issues an order he might later regret.
Dr. Harlan Ullman has Served on the Senior Advisory Group for Supreme Allied Commander Europe (2004-2016) and is currently Senior Advisor at Washington D.C.'s Atlantic Council and Business Executives for National Security, chairman of two private companies and principal author of the doctrine of shock and awe. A former naval person, he commanded a destroyer in the Persian Gulf and led over 150 missions and operations in Vietnam as a Swift Boat skipper. His next book Anatomy of Failure:  Why America Loses Wars It Starts will be published in the fall. The writer can be reached on Twitter @harlankullman.