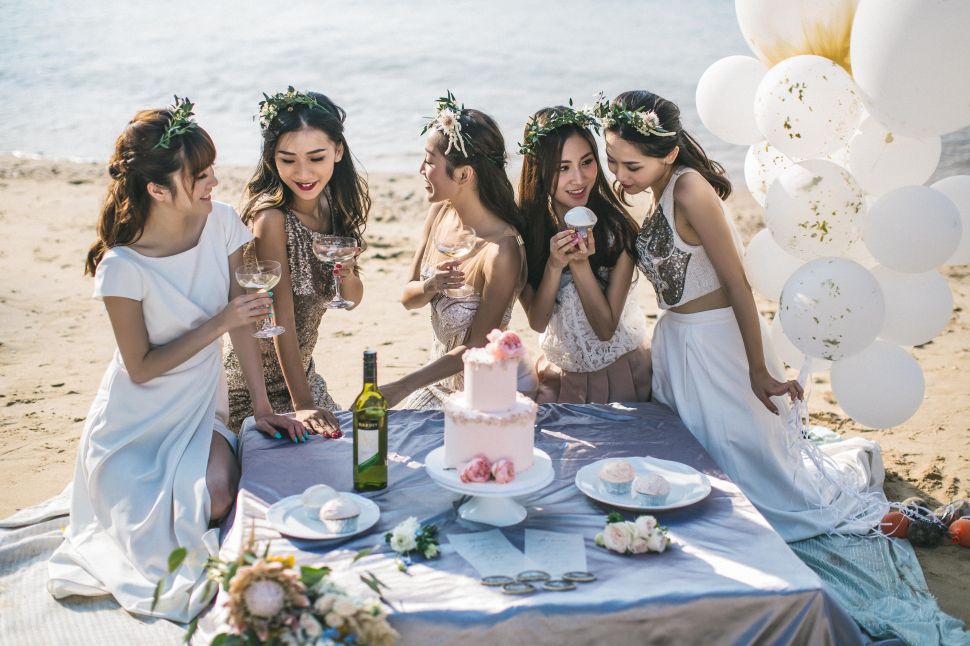 In a beauty industry full of physician-led brands, Dr. Craig Kraffert is the only one who's also made his mark as a visionary internet founder. And not in an "everyone is a 'founder' in 2017" kind of way. He started Dermstore.com, the trusted online storefront for high-end, clinical-grade skin care brands, in the attic of a rented medical building in 1999. Most e-commerce sites didn't survive the first dot-com boom, but in 2013, Target acquired Dermstore for an estimated $150 million. Second only to Sephora for online beauty sales, with approximately $50 million in annual revenue, Dermstore would make a sufficient legacy for anyone.
But Kraffert's not content to have just one blockbuster success under his belt. Now he's aiming for another hit in one of the most high-growth areas of the industry: Korean beauty.
Before you think this is just a capable capitalist capitalizing on another trend, Kraffert comes by this endeavor honestly. "I've been married for 25 years to a Korean woman who's still beautiful," he told the Observer. "Her sister sent her products from this manufacturer when I was at Dermstore. I didn't want to try them—I had my hands full with all the brands we stocked and the ones who wanted to be stocked. But I tried them, and my dermatology colleagues asked what I was doing with my skin. People noticed."
The products had been formulated by a prestigious dermatologist eager to address unmet patient needs with clinical skin care. Kraffert says he immediately recognized the range as superior to other brands, but their origin was a problem. "They were Korean and that was viewed as a bad thing at the time," Kraffert says of his 2006 discovery. The country didn't yet have its social media-driven, global reputation as pioneers in skin care. Kraffert moved forward with his effort to bring the brand to the U.S. anyway.
This is how Amarté was born. Kraffert worked with the Korean dermatology clinic to form a global partnership to further improve the formulations and customize them for the American luxury skin care market. "If you think about this, it's a huge barrier to competition if you've got a Korean brand," Kraffert says. "There are so many hurdles there—language, cultural, financial and regulatory hurdles. There's also a trust issue over whether foreign production is being held to U.S. standards. So we created the only significant brand of Korean origin where all of that is handled in the U.S. by an American team of experts."
Kraffert owns exclusive rights to the Amarté trademark worldwide and exclusive rights to any Amarté products being sold outside of Korea. While manufacturing is based in Korea, Kraffert says many American cities are offering incentives that could bring Amarté's production to the U.S.
Dermstore came to fruition when Kraffert had a full-time practice at UCLA. He went to work in that attic to make Dermstore a success despite his schedule. Similarly, Kraffert is spending 60 hours a week with patients—performing surgeries, reading pathology reports and consulting on-on-one—while driving Amarté's growth. It's a family affair, with his wife overseeing cultural issues and translation.
But why bother? Isn't seeing your company purchased for $150 million enough? Why not retire?
Kraffert says he is driven by the possibilities for truly exceptional skin care. "That means getting socially relevant results. Do you really look better? Do people notice it? And is it extremely enjoyable to use the products? Driving to those goals is what really excites me."
Amarté delivers on both fronts. The products have high-tech formulations and focus on multitasking, simultaneously refining, rejuvenating, and reducing the signs of aging in skin. They also give an exceptional user experience. Moisturizers like Amarté's Wonder Cream and the retinol-infused HydroLift Cream absorb so well that I had to wonder why none of the 500 other face lotions in my stash have ever done that.
But having tested literally thousands of products in his dermatology career—before, during and after founding Dermstore—Kraffert has a strong sense of what's missing from the market. His goal is to fill in those gaps. And he pulls no punches in discussing ingredients he thinks are much ado about nothing.
Vitamin C, he says, is "overhyped." Having just shelled out $200 for a new vitamin C suspension, I was appalled. "It has some effect as an acid," Kraffert says. "A lot of studies have suggested a lot of good stuff. I've just never seen it, and I'm not convinced it's done a whole lot."
What about hyaluronic acid, one of the most buzzed-about ingredients in today's skin care? "It's a nice humectant. It retains and attracts water." Kraffert sounds like he's damning with faint praise, and I cast a rueful glance at the dozen or so hyaluronic serums on my vanity.
Also overhyped, according to Kraffert: Vitamin E ("I'm not sure it does a whole lot"), plus aloe and oatmeal as soothing agents.
Kraffert does have a lot of time for various extracts. "They're interesting because they're not single molecules and they are much more variable from one manufacturer to another, like grapes." He particularly rates the mushroom emollient in Amarté's Wonder Cream, the rapid absorption of which has boggled my mind. Kraffert says they didn't want their moisturizers to be "cloud creams," because they leave something on the skin. "I'm obsessed with using the right ingredients to create emolliency that's not heavy, absorbs, and allows for retention of moisture."
If the current Amarté lineup is anything to go by, his obsession is paying off. A thoughtfully comprised collection of fewer than 20 products, they do something rare and unexpected. That is, they do what they're supposed to do. Having seen fads and scams come and go from the beauty industry, Kraffert has more perspective on efficacy than most players in the market. He also has less tolerance for products that over-promise and under-deliver. Nearly 20 years after embarking on an endeavor to curate the best brands in the world on one e-commerce site, Kraffert may have just hit the jackpot with the one he discovered himself.