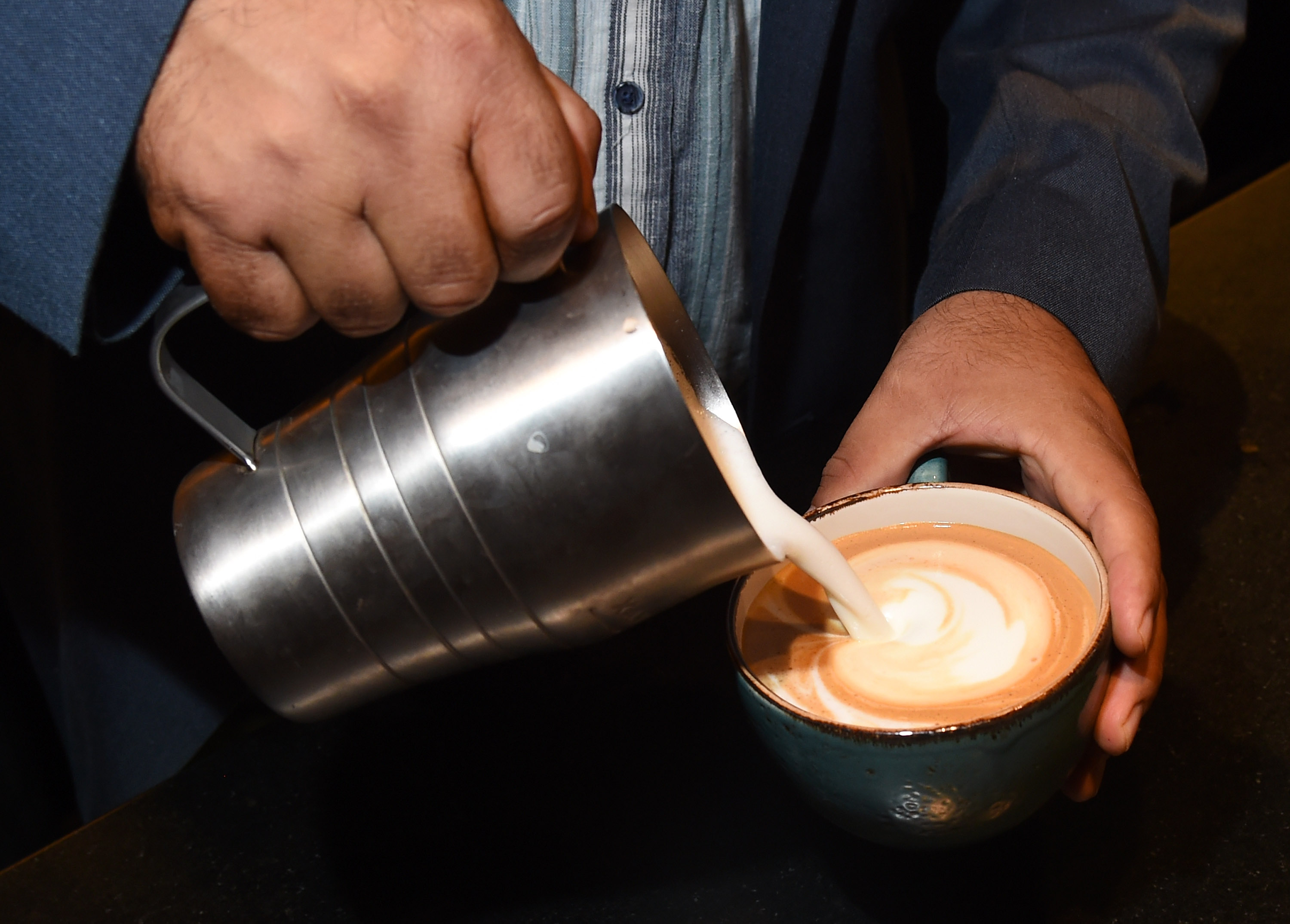 There's no need to feel guilty about your daily latte consumption, especially if you aspire to be ageless, à la Jennifer Lopez or Gwen Stefani. Two new studies published in the Annals of Internal Medicine confirm that drinking coffee can lead to a longer life, so start sipping accordingly, especially before a workout. 
The first study, Coffee Drinking and Mortality in 10 European Countries: A Multinational Cohort Study, was quite comprehensive. The researchers looked at more than 520,000 people in 10 European countries and found that drinking more coffee could significantly lower a person's risk of mortality. Making your $6 almond milk latte more necessary than ever.
The second study, Association of Coffee Consumption With Total and Cause-Specific Mortality Among Nonwhite Populations, surveyed more than 185,000 African Americans, Native Americans, Hawaiians, Japanese Americans, Latinos and whites, and found that the above findings were still true. Regular coffee consumption helps ward off heart, respiratory and kidney diseases, in addition to strokes, diabetes and cancer. Both studies separated the smokers and the nonsmokers, but found that it didn't change coffee's effects.
For those who usually feel guilty for their mid-afternoon caffeine pick-me-up, know that there's strength in numbers. Drinking two to four cups a day lowers your risk of death by 18 percent, in comparison to people who don't drink coffee at all. This afternoon, your cup of joe should taste entirely guilt-free.