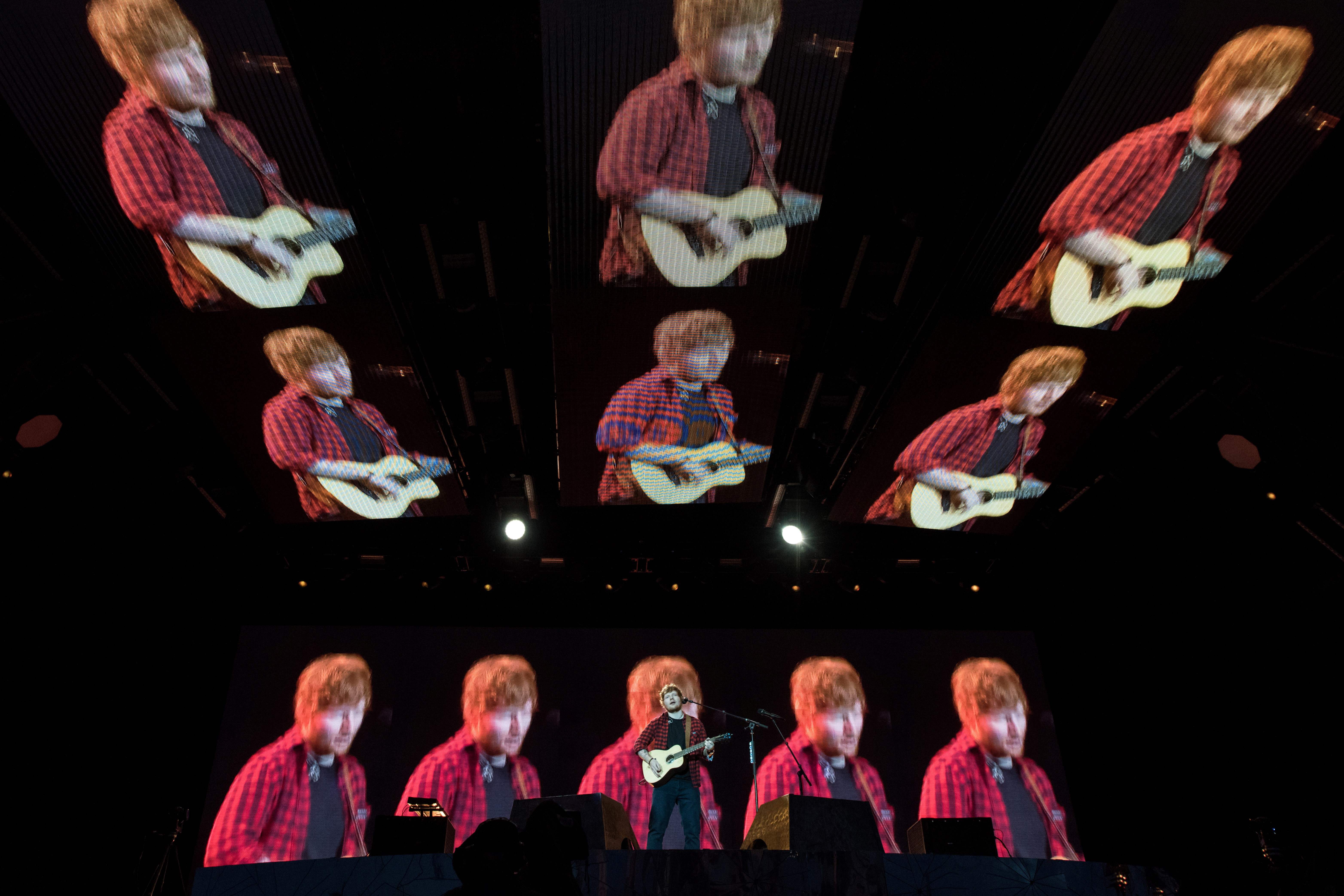 It's not just you; Ed Sheeran's "Shape of You" has been downright inescapable since it was released this past January. The ear worm quickly became a g0-to for fitness instructors everywhere, a must on playlists for dance cardio and toning classes alike. "The club isn't the best place to find a lover so the bar is where I go," reverberated through boutique fitness studios and 24 hour gyms, seemingly on repeat. If it seems the song was unavoidable this spring, whether you chose spin or barre, that's because Sheeran's album ÷ (pronounced Divide) led Nielsen Music's 2017 mid-year album charts.
Sheeran wasn't the only artist to climb the charts this winter and spring. Kendrick Lamar's DAMN was also on top, although his songs are far less likely to be heard during a workout. While Lamar's album was the most popular in the country digitally, Sheeran came in as a close second and surpassed him in every other category; Sheeran raked in 742,000 traditional album sales this year.
The remainder of the digital song list could also double as a playlist for a fraternity party: Drake, Bruno Mars, Migos, The Weeknd, The Chainsmokers and Post Malone topped the decidedly masculine hit list.
Of course, "Shape of You," came in at number one, followed closely by Justin Bieber's remix of Luis Fonsi and Daddy Yankee's hit Spanish single, "Despacito." Now, if only Bieber could remember the words instead of singing "Dorito" and "burrito." Emo country star Sam Hunt, former One Direction member, Zayn, and The Chainsmokers also had top selling digital songs. The only women to make the list were Selena Gomez and Gwen Stefani's former songwriter Julia Michaels, with her single "Issues."
[youtube https://www.youtube.com/watch?v=JGwWNGJdvx8&w=640&h=360]
"Shape of You" was also the top streamed audio and video song, proving that Sheeran is truly haunting you. Only time will tell if "Castle on the Hill" or "Galway Girl" will somehow become the song of summer.