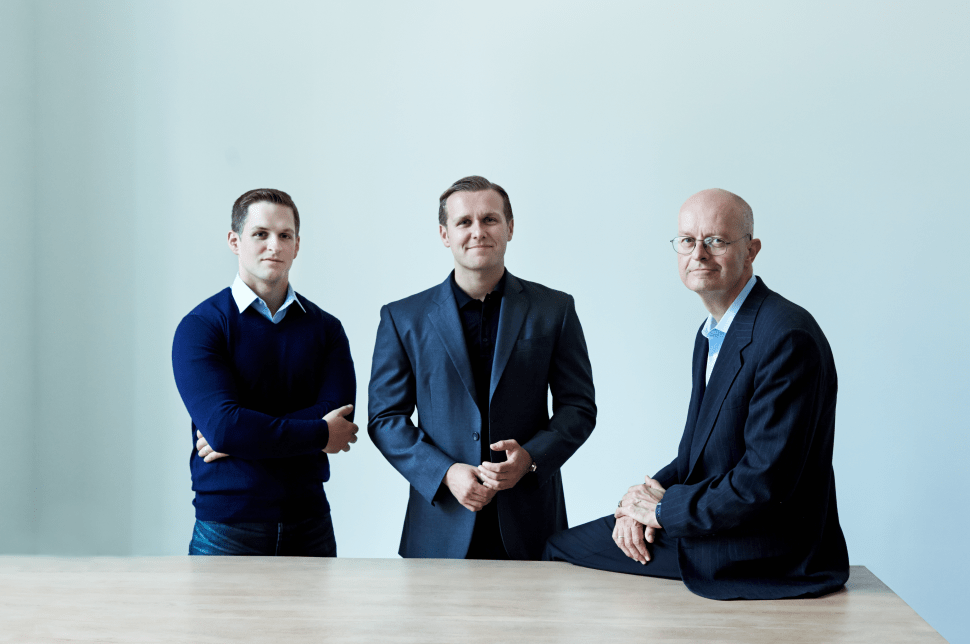 Three years ago, Eric Marcotulli, Dan Alminana and Leonard Guarente launched Elysium Health, a direct-to-consumer company that connects the public to scientists, cutting through the clutter of big pharma in a farm-to-table philosophy. Considering Elysium Health's scientists hail from Harvard and MIT—and that their advisory board boasts seven Nobel Laureates in chemistry and physiology—there's a compelling argument to trust that Basis, the company's first product, is indeed "the one daily supplement your cells need."
But because you shouldn't believe everything you see on the internet, here's another reason to keep reading: While Elysium's customer data is proprietary, according to Whitney Christopher, the company's director of consumer PR, a whopping 10 percent of Basis users are doctors.
So, what exactly is Basis? According to ElysiumHealth.com (where a one-month supply is sold for $60): "Cells need the coenzyme NAD+ to function, and NAD+ declines as we age. Basis is clinically proven to increase NAD+ levels."
Here's where it gets interesting: Unlike the vast majority of vitamins and dietary supplements—including resveratrol, which has been touted as an anti-aging miracle drug by beauty companies for years—the molecules in Basis have been demonstrated to be bioavailable, meaning they get into the body and do what they're intended to, including raising NAD+ levels. In the company's first round of clinical trials, Elysium conducted a double-blind study in which 120 participants between the ages of 60-80 were divided into three groups. The first group received the recommended daily dose of Basis (250 mg of Nicotinamide Riboside and 50 mg of Pterostilbene), the second group received double the recommended daily dose, and the third group received a placebo. After just four weeks, blood tests revealed that the first group's baseline levels of NAD+ had increased by 40 percent—and sustained that increase for the remainder of the eight-week trial. Participants taking double-doses of Basis saw a 90 percent baseline increase, also sustained.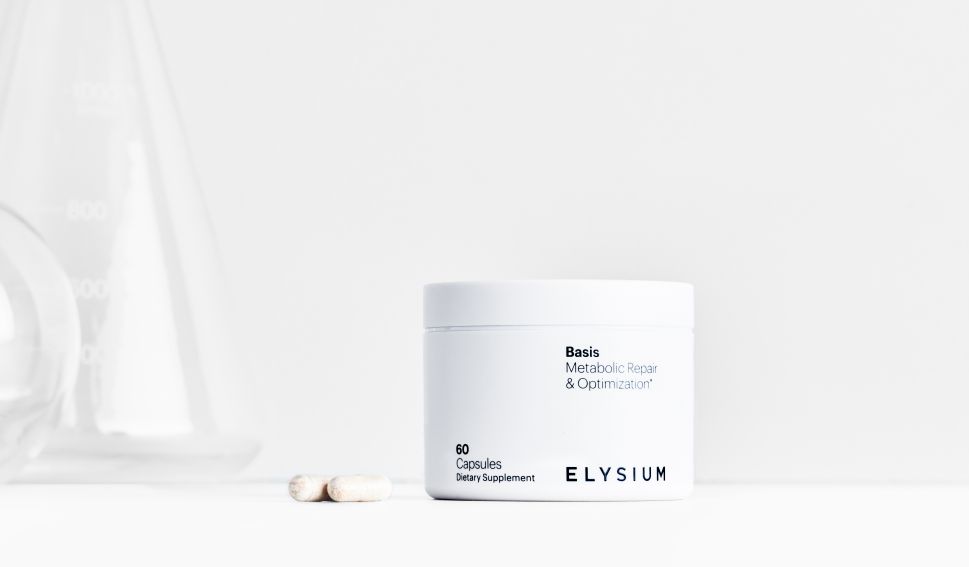 While Elysium is careful not to make claims about the health benefits of Basis, the coenzyme NAD+ has, for years, been revered as "the fountain of youth" among the bio-hacker community—mostly for its ability to improve metabolism, fight aging at the cellular level, and reduce fatigue. Studies have also shown NAD+ is critical to the circadian rhythm (i.e. a good night's sleep). As ScienceDaily reported on a Northwestern University study in 2013:
"Mitochondria regulate the supply of energy to cells when we are at rest, with no glucose available from food. In a study of mice, the researchers found that the circadian clock supplies the match to light the furnace and on the match tip is a critical compound called NAD+. It combines with an enzyme in mitochondria called Sirtuin 3, which acts as the flint, to light the furnace. When the clock in an animal isn't working, the animal can't metabolize stored energy and the process doesn't ignite…The results demonstrate that the circadian clock, a genetic timekeeper that evolved to enable organisms to track the daily transition from light to darkness early in evolution, generates oscillations in mitochondrial energy capacity through rhythmic regulation of NAD+ biosynthesis."
NAD+ also plays a role in cellular regeneration, which Jim Manzi, an investor in the company, is quick to substantiate. Reviewing even an abbreviated version of Manzi's resume is enough to exhaust a normal human being: As CEO of Lotus, Manzi grew the company from 10 to 4,000 employees before selling to IBM for $3.5 billion, then he joined McKinsey, invested in FreshDirect (among many, many other ventures) and currently serves as chairman of Thermo Fisher, home to 57,000 employees worldwide. Earlier this week at Blue Hill at Stone Barns, Manzi flashed the last thing you'd want to see at the start of a six-course lunch: a photo of his bloodied, swollen, badly-bruised face. Battle wounds from flying head-first over his handlebars while biking this summer in Denmark.
"I avoided longterm damage to my teeth and jaw but did need 10 stitches," he explained. Less than two weeks later, at a friend's daughter's wedding in Rome, his cuts had almost completely healed. "All of the contusions were largely repaired, apart from the noticeably different color from the new skin that had grown back. I was amazed, as were all of my friends at the wedding who had seen the crash photos. My wife could not believe the speed of recovery." Manzi's wife, Kay Calvert, is a tech executive in her own right, and credits Basis with preventing even the slightest hint of sunburn on recent trip to St Bart's (in a 2009 study, NAD+ was shown to reduce sensitivity to photodamage). Both Manzi and Calvert take four Basis capsules each day—double the recommended dose.
As TechCrunch reported last December, Elysium received $20 million in Series B financing, following a $157 million valuation. According to the company's career page, Elysium plans to quadruple in size, growing "from 25 to 100+ employees over the next 24 months."