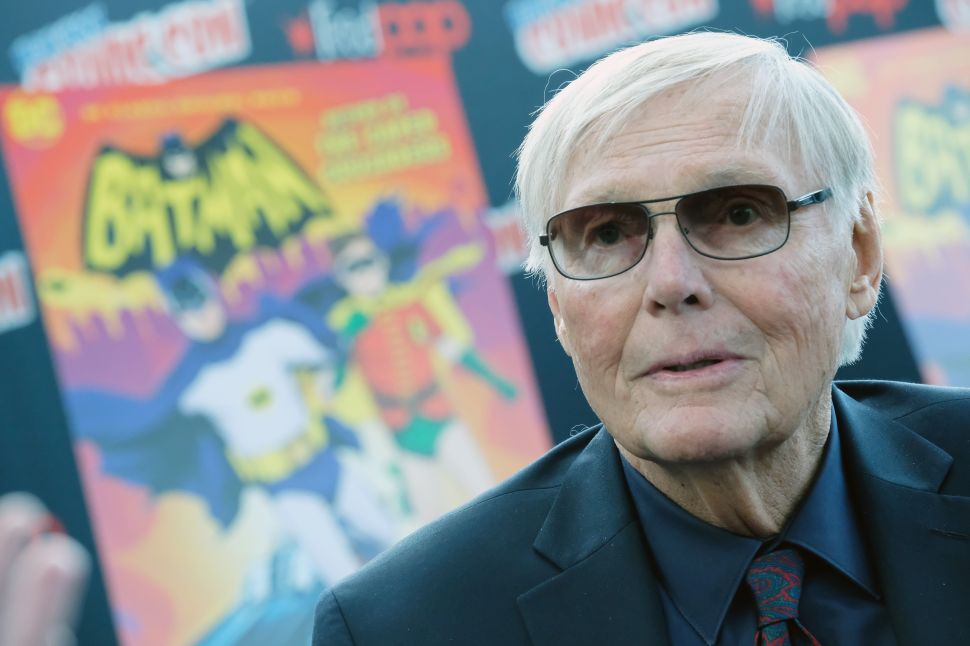 Michael Keaton, George Clooney, Christian Bale, Ben Affleck…Quite a few A-list actors have donned the famous cape and cowl of Batman, but Adam West was one of the very first. There are few better claims to fame than that. But ironically, West may now be best known (at least to younger generations) as the hilariously bizarre Mayor Adam West on Family Guy. The late actor, who passed away on June 9 at the age of 88, appeared in more than 100 episodes of Family Guy and struck a chord with producers and fans.
"Family Guy has lost its mayor and I have lost a friend," creator Seth MacFarlane said shortly after West's passing, according to Entertainment Weekly.
So how can MacFarlane and the rest of the Family Guy crew pay proper tribute to West and his outlandish hilarity that began on the show back in 2000? "There are not enough positive adjectives in the language to use to describe Adam West," executive producer Steve Callaghan said last month. Instead, the producers are going to let West's work do all the talking. They've put together a nine-minute highlight reel of Mayor Adam West's absolute best and most hilarious moments from Family Guy. Fair warning: You may not be able to concentrate on your work for the rest of the day after watching this. It's that funny.
"What struck me most while looking through all this material was how much of a unique, memorable and hilarious character Adam had created in Mayor West," Callaghan said. "The vocal performance and the specific comedic angle that he brought to the role were truly unlike anything he'd done before, and such an enormous gift to the series and us as writers. I also found myself laughing all over again at bits so old I'd forgotten them, while simultaneously realizing just how much I was going to miss Adam, both as a vital component of the show and as a friend."
Thankfully, West isn't yet done providing endless laughs for audiences. He recorded material for five upcoming episodes before he passed away.
"He's gone," Callaghan continued, "but we can still enjoy his tremendous work for a while longer."
Season 16 of Family Guy is expected to premiere later this year.